Our seasonal news updates summarise the latest childcare news plus which MindingKids resources have been added or revised so you can easily keep on track and up to date.
Yikes it is September already and in a strange kind of way we are left wondering… where did the summer go? Despite thousands of cancelled holidays, re-scheduled trips and postponed events, I hope that you all managed to enjoy a bit of a break at some point over the summer months to re-charge and that you are safe, well and holding strong!
Hello and Welcome to all our new visitors, and a MASSIVE THANK YOU to all of our loyal members, customers and followers for your ongoing support!
Whether you are just starting out in the world of childcare or have years of experience, we hope that find something on our website to help you on your journey.
So in the news…
Coronavirus!
As much as we all want it just to go away, unfortunately, the Coronavirus Crisis is likely to impact our world for a long time to come. As childcare providers, we must keep up to date with the latest guidance and ensure additional safety measures are put in place.
In addition to following physical distancing advice and implementing strict hygiene procedures, we must also be confident that we know what to do in the event of anyone displaying symptoms or being in contact with a confirmed case of coronavirus.
Find the latest guidance for childcare settings on the government website here.
Guidance for childminders in Scotland can be found here. And the Care Inspectorate has a useful poster here.
Guidance for education, childcare and children's social care settings in England can be found here.
And guidance for childcare providers in Wales can be found here.
Childcare.co.uk also has a great free poster on 'Things to do if a child or staff member has symptoms of Coronavirus'
Evaluating your Service during COVID 19
At what is continuing to be a very unsettling time for us all, it is ever more important to make sure you are doing everything that you can to support families and look after everyone's safety and wellbeing. How can we be sure that the measures we have in place are adequate and that children, families and staff feel supported? Take time to evaluate what you are doing and consider where improvements could be made.
We have put together Coronavirus Questionnaires to allow you to involve children, parents and staff in evaluating the Quality of Care and Support you are providing throughout the pandemic…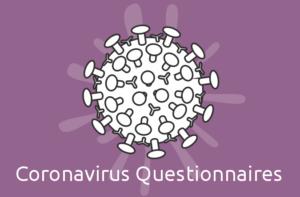 AND, for providers in Scotland our EXAMPLE Answers to the new Care Inspectorate Self-Evaluation question will help you to consider all of the things you are doing to protect everyone at this time. See further information about the new key question below.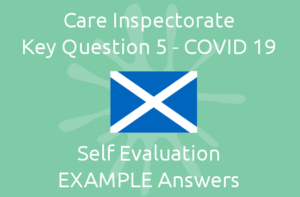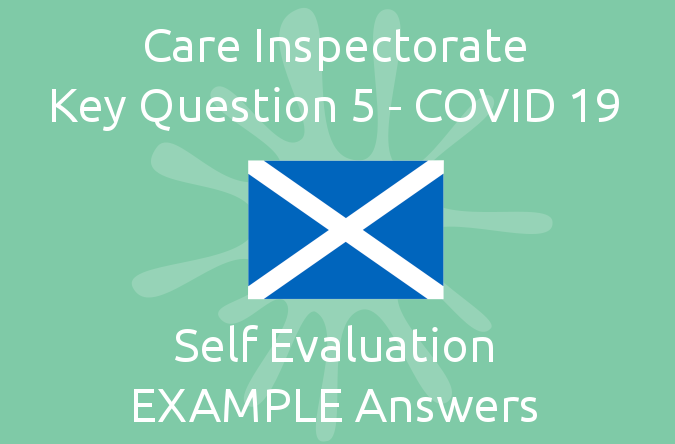 Our Self-Reflection Pack is also a handy tool to assist in evaluating all aspects of your childcare service: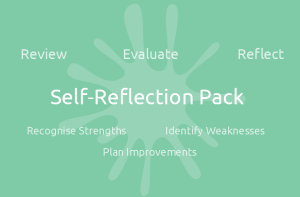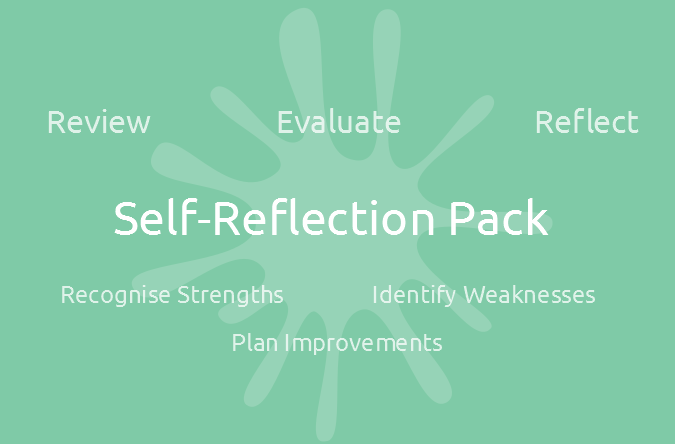 CMA Early Years Consumer Law guidance
Following a great deal of controversy over the complex financial issues faced by childcare providers throughout the pandemic, the Competition and Markets Authority (CMA) have now issued an open letter and also published sector specific guidance to assist in compliance with consumer law and reaching fair agreements with parents.
The guidance clarifies that fees cannot be charged when a service is not being provided however a voluntary payment may be agreed in the event of enforced closure. The CMA states that all charges must be fair and reasonable, agreed with parents in advance and clearly set out.
To help reassure and protect providers as we move forward, we have now updated our Childminding Contracts Pack to include an Addendum to Existing Contract Form and an Enforced Closure clause. Use the Addendum form to add a clause to any existing contracts or the updated contract templates when agreeing any new childcare arangements. Request voluntary payment during periods of enforced closure in order to retain a child's place and maintain business sustainability.
Find full details of the Childminding Contracts Pack here.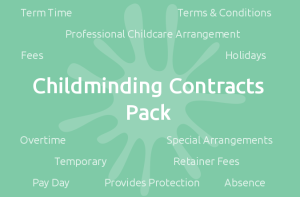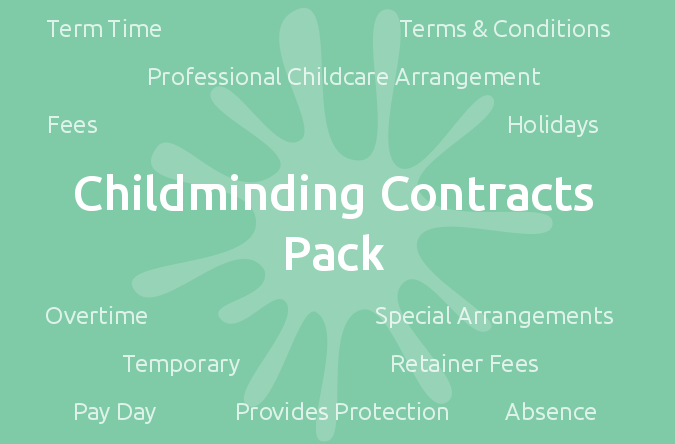 2nd Self Employment Grant
Applications for the second and final Self-Employed Income Support Scheme grant are now open. To qualify, you must meet the same conditions as the first grant and be able to verify that your business continues to be impacted by the coronavirus crisis on or after the 14th July. So long as you meet the criteria, you can claim for the second grant, even if you did not claim for the first grant.
If you have not already done so, you can check your eligibility here.
It is important to remember that being adversely affected does not necessarily mean a drop in your income. If you are still unsure as to whether or not to claim the second grant, you can find some useful advice on the Money Saving Expert website.
Staff and COVID 19
If you currently have staff on furlough, then you may be eligible to claim the recently announced  Job Retention Bonus if you are able to keep them in meaningful employment once the Coronavirus Job Retention Scheme ends on the 31st October. The bonus is a one-off payment to employers of £1,000 for every employee who they previously claimed for under the scheme, and who remains continuously employed through to 31 January 2021.
Further information and eligibility criteria can be found here.
If you have staff who are required to self-isolate after returning to the UK from holiday then you will need to be aware of their employment rights. Find guidance here.
For providers registered in Scotland (Care Inspectorate)….
New Care Inspectorate Self-Evaluation Question
In July, the Care Inspectorate added a new Key Question to their self-evaluation procedure for all early years and childcare settings:
Key Question 5 -How good is our care and support during the COVID-19 pandemic?
The Care Inspectorate are describing the new question as a 'self-evaluation tool' to assist providers in assessing how well they are supporting children and families during the pandemic. All childminders are being encouraged to complete the evaluation as part of their ongoing self-evaluation as soon as possible. Your inspector may have already requested for you to submit your answers on a risk and sampling basis.
Find further details on the Care Inspectorate website here.
MindingKids has also put together some EXAMPLE Answers to assist you in evaluating the quality of your provision during the Coronavirus health crisis.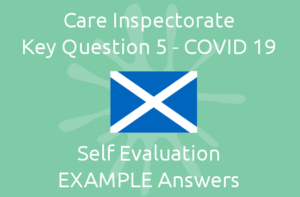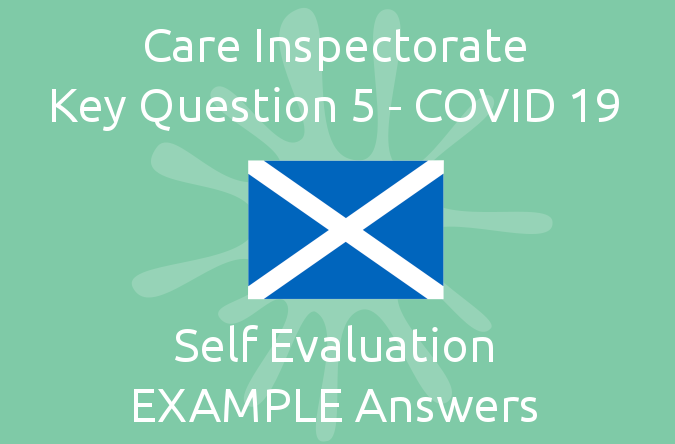 Funding for Childminders
In the middle of July, the SCMA launched the Childminding Workforce Support Fund in partnership with the Scottish Government to provide support to childminders experiencing financial strain due to COVID-19.
Childminders meeting the eligible criteria were invited to apply for a small grant of up to £350 however, the application process has now been paused due to staggering demand.
Shortly after the announcement of the Workforce Support Fund, the Scottish Government announced an £11.2m Transitional Support Fund to support the re-opening of larger childcare settings.
With grants for childminders already dried up and having been insensitively copied in on correspondence of the Transitional Support Fund, there is frustration that financial assistance has been unfairly allocated across the childcare sector.
The SCMA is in ongoing discussions with the Scottish Government about further funding to assist childminders and Chief Executive, Graeme McAlister has now released a video message for childminders in Scotland regarding the mishandling of the Transitional Support Fund.
Find further details on the SCMA news page here.
And watch Graeme McAlister's video message here.
For providers registered in England (Ofsted)….
End of EYFS Requirements Disapplication Period
In April some of the learning and development requirements of the EYFS, including the requirement to write a two year progress check were disapplied to ease workload pressures during the pandemic.
The current disapplication will come to an end on 25th September when providers will again have to follow the whole EYFS curriculum. There will however be a two month transitional period for the disapplications around staffing levels and paediatric first aid to allow providers time to re-instate full safeguarding and welfare requirements and update out of date first aid certificates by 25th November 2020.
Information about the lifting of disapplications and requirements in the event of further COVID 19 restrictions or local lockdowns can be found here.
New Development Matters!
The Department for Education has now published updated Development Matters guidance to support the new EYFS. 2800 early adopter schools across England are already following the new EYFS framework which will come into force for all early years settings next year. It is hoped that the year long transition phase will allow providers time to fully understand the new framework, reflect on current practice and plan how to implement any changes.
The updated Development Matters non-statutory guidance aims to support provider's understanding of children's development, how they learn and how they can best nurture and support next steps. Providers may choose to use the new guidance now to assist with learning and development strategies in their setting however they will still need to follow the existing EYFS framework until September 2021.
It must be stressed that the Development Matters guidance is not a tick list and should not be used for assessment. It is has been put together as an aid to support the understanding of child development and assist providers in considering the best ways in which individual children learn. They can use this knowledge along with professional judgement to plan, encourage next steps and achieve curriculum goals.
Find the new Development Matters guidance here.
And the new EYFS (Early Adopter Framework) to be followed from September 2021 here.
MindingKids is taking time to digest the new guidance and will be creating and updating resources in time for the new EYFS framework next year.
And at MindingKids…
Encouraged by your support!
At what has been such a hard year for so many, I have been taken back by the amount of encouragement and support received from both new and existing loyal customers and members. It has been an exhausting time keeping up to date with all of the Coronavirus news and updates alongside working on other plans, updates and requests, and at times have felt a bit overwhelmed! A bit of time off with family and some recent kind words of support has picked me up ready to take on the rest of 2020!
Thank you all so much for continuing to follow and support my business. Although my to do list is growing by the day, there is no greater satisfaction in knowing that my resources are helping hard working childcare providers like you!
Developer Search
As interest in the MindingKids App grows, we are searching for a team of experienced developers that will assist with the realisation of our plans to add to and improve the app features. Put on hold at the start of lockdown, we now hope to revive our app developments project and are working alongside our current technical experts and local business support team to find the best way forward. Plans include adding a new function for income and expenditure recording and the ability to invoice parents directly from the app.
Customisation Requests
Following the recent updates to the Childminding Contracts Pack we have seen a surge in requests for customised templates. If you have not already received your customised forms, please bear with us whilst we work through our list. Our usual turnover time is 2 to 3 days but this may be slightly longer over weekends, holidays or busy periods.
Our customisation service is offered on the following products:
We can add your business name and logo and make any minor edits to further personalise and suit your individual circumstances. We can even assist with logo creation or finding the best text design for your business name!
If you would like to have templates customised, please contact us with further details of what you require and we will be happy to help you!
Customisation of contracts and minor editing work is FREE for all MindingKids Members! OR may be purchased as an additional service.
Since our Spring News Update the following resources have been added, updated or improved…
Remember MindingKids Members have unlimited access to all MindingKids resources immediately as they are added or updated! Click here for further details!
Coronavirus Support
Revised to reflect the latest government guidance and health advice:  
Coronavirus – How can I help HOT TOPIC – Links to advice, guidance and resources to support childcare providers, children and families during the Coronavirus pandemic.
FREE Coronavirus Parent Information Sheet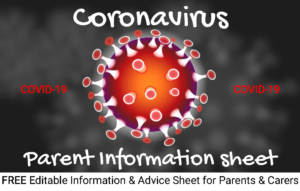 Share essential information about the Coronavirus, it's symptoms, where to find the latest government advice, and explain the procedures your setting will follow to minimise risk and disruption.
Coronavirus Policy – included with Policies & Procedures Pack – edit to suit your own setting and circumstances.
Coronavirus Risk Assessment – included with Risk Assessments Pack – add to or amend as you require to suit your setting and circumstances.
Added to further support childcare providers, staff, children and families during the pandemic:
Care Inspectorate KEY Question 5 – COVID 19 – EXAMPLE Answers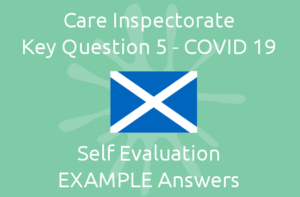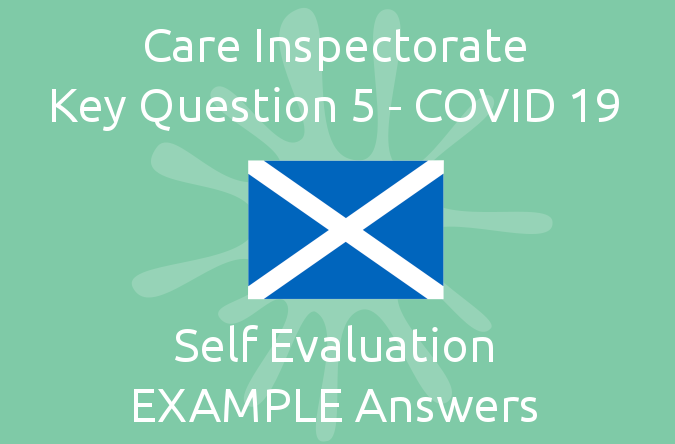 Assess the quality of service you are providing during the COVID-19 pandemic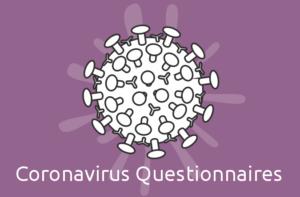 Involve Children, Families and Staff in evaluating the quality of care you are providing during the Coronavirus Pandemic! An excellent addition to your SELF-EVALUATION PROCEDURES!
NEW Addendum to Existing Contract Form and Enforced Closure Clause
Included in updated Childminding Contracts Pack! – request voluntary payment during periods of enforced closure in order to retain a child's place and maintain business sustainability.
New Resources
2020 / 2021 Academic Activity Planner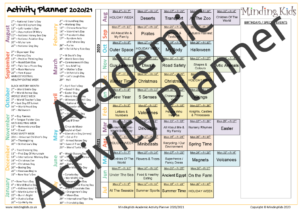 Set out your topics and themes for the entire academic year.
Revised Fees Notification Letters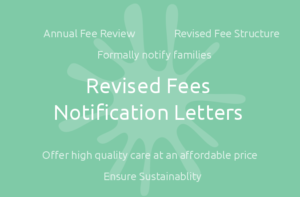 Formally notify families of any changes to your fees structure in a professional manner.
Updates / Amendments
FREE Legislation & Guidance Lists
We have updated our FREE Legislation & Guidance Lists for childminders registered in Scotland and England… PLUS created a NEW list for providers registered in WALES!
Ensure you are always up to date with guidance and legislation! Perfect for preparing for inspection…OR to regularly review and update your existing paperwork.
AND Coming Soon…
Updated and Improved Learning Journals Pack!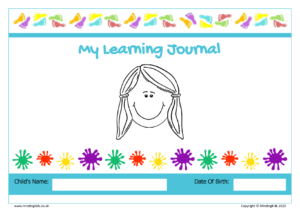 Revised and improved in line with Realising the Ambition – the new National practice guidance for early years in SCOTLAND. PLUS new Foundation Phase version for our followers in WALES! COMING SOON!
Thank you to all for your continued support! Keep safe and look out for more MindingKids News soon!
Many thanks! Cheryl & The MindingKids Team! xxx