As the coronavirus crisis goes on, childcare providers continue to face several challenges including how to protect the sustainability of their business in the event of future lockdowns or enforced closure.
Having carefully considered advice from the Competition and Markets Authority (CMA) we have now introduced new templates to our Childminding Contracts Pack to help reassure and protect providers as we move forward.
We have introduced an Addendum to Existing Contract Form: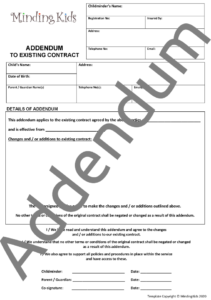 Where a childcare contract is already in place, this addendum form can be used to put down in writing any agreed changes between the childcare provider and parents / carers. For example, following the impact of COVID 19, providers may wish to add a clause to request a voluntary payment in the event of any future enforced closures…
…OR they may wish to use the form to agree any other small changes mid contract such as amendments to working days or hours.
Examples Included!
AND we have added an Enforced Closure Clause to the full set of Contract Forms!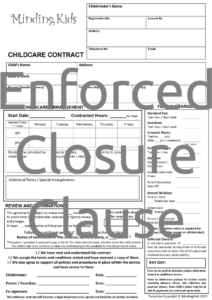 Any new childcare arrangements or renewed contracts can now include this new clause allowing providers to request voluntary payment during periods of enforced closure (if they wish) in order to retain a child's place and maintain business sustainability.
The CMA states that all charges must be fair and reasonable, agreed with parents in advance and clearly set out.
Read the CMA's open letter to the early years sector here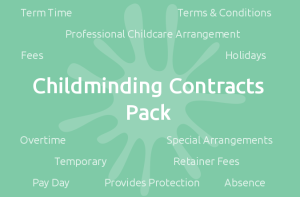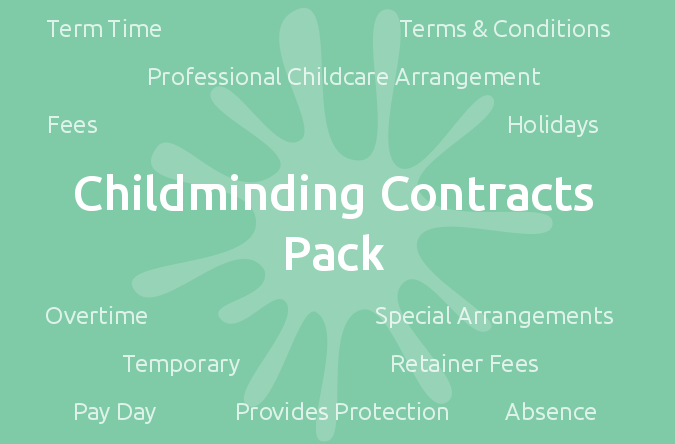 Put in place Professional Childcare Contracts for all children in your care! Accommodate all kinds of arrangements including Term Time / Holiday Hours, Temporary, Retainer and Funded Hours.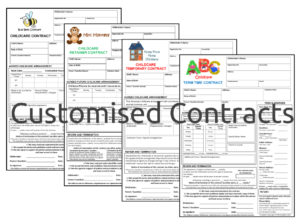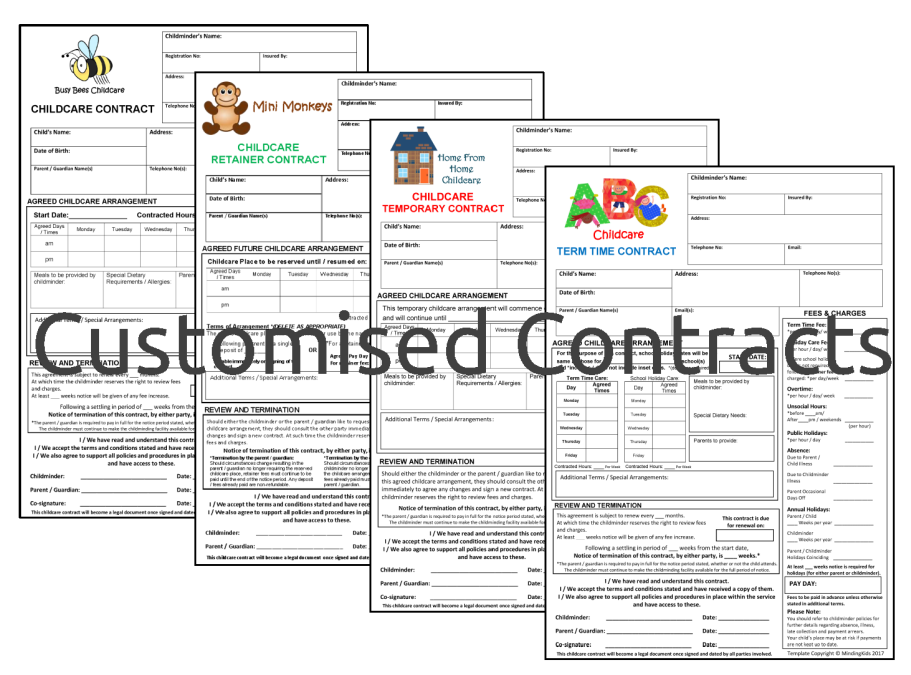 AND why not enquire about our customisation service… We can help you add your business name and logo to your professional contract forms!
FREE for all MindingKids Members! OR may be purchased as an additional service.
The Childminding Contracts Pack is available to purchase separately OR get UNLIMITED Access to ALL our OUTSTANDING Resources via MindingKids Membership!
MindingKids Members can access the updated pack via their subscription and contact us to request customisation of the revised templates. 
OR… if you have previously purchased the contracts and are looking for customised versions  of the updated templates, please get in touch to have your business name and logo applied to the new forms.