Coronavirus – How can I help?
The coronavirus pandemic is impacting our world more than we could have ever imagined. As childcare providers we have a responsibility to help minimise the risk,  and protect and support children and families.
On this page you will find links to advice, guidance and resources to support childcare providers plus ideas of how we can help families and children cope with the Coronavirus pandemic.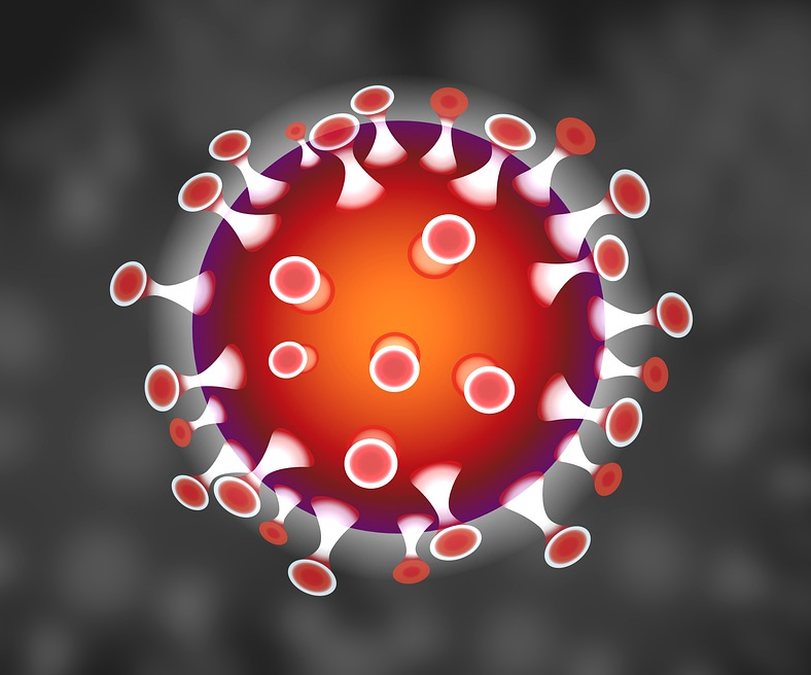 Provide Clear Information to Parents and Carers
In this unprecedented time of uncertainty, it is vital that we continue to exchange information with parents and families and clearly communicate the procedures we are following within our settings. Not only will this provide clarity to all those involved but it can help to reassure parents that you are doing everything necessary to keep their children safe.
Download our FREE Coronovirus Information Sheet to share essential information about the Coronavirus, it's symptoms, where to find the latest government advice, and explain the procedures your setting will follow to minimise risk and disruption. Edit to suit your setting and circumstances.
Ensure you take the time to talk with parents too. Ask about how they are feeling and reassure them of ways you can work together to best support each other during this very difficult time.
Updated September 2021 in line with UK wide easing of restrictions. 
Keep Up to Date with Advice
Information and advice on the COVID-19 Coronavirus outbreak is changing daily and will continue to do so over the coming weeks and months. It is important that we all keep up to date with the latest government and health advice so as we can do everything necessary to protect one another.
Official information about the coronavirus and the latest advice can be found on the NHS website (nhs.uk) or the UK government's website (gov.uk)
You should also refer to advice for childcare settings.
Providers in Scotland can keep up to date with the latest developments and guidance on the Scottish Government website, the Care Inspectorate website and the SCMA's FAQs and information for childminders on Coronavirus.
Providers in England can keep up to date with the latest developments and guidance on the Government website, and via Ofsted.
Providers in Wales should regularly check Care Inspectorate Wales
Providers in England and Wales can also refer to PACEY's Coronavirus Information.
Maintain Excellent Hygiene Procedures
For the safety of everyone attending your setting, any staff you employ and that of your own family, you must ensure you are take additional precautions to maintain excellent levels of hygiene.
Follow your hygiene and illness policies religiously and consider what more you can do to minimise risk. For example:
Ask parents to drop and collect children at the door. Consider whether it is really necessary for them to enter your setting.
Assist children in washing their hands immediately as they arrive at your setting and regularly throughout the day. (e.g. after using the toilet, playing outside, touching animals, before eating any meals or snacks)
Ensure you have an adequate supply of hygiene products such as antibacterial soap and disposable paper towels to enable everyone to wash and dry their hands properly, tissues and antibacterial cleaners.
Regularly clean and disinfect frequently touched objects and surfaces such as toys, equipment, door handles and table tops.
Ensure good ventilation within the setting by keeping windows open where possible and not closing doors for small rooms.
Provide children with their own cup or water bottle and where possible their own cutlery. All crockery and cutlery should be cleaned with general purpose detergent and dried thoroughly before being stored for re-use.
Discourage activities that would increase the risk of virus spread such as close contact games, holding hands, face painting or sharing fancy dress costumes.
Protect yourself, your own family and others by staying at home as much as possible and following social distancing guidance.
Providers in Scotland should also refer to Health Protection Scotland's COVID-19 Information and Guidance for Non-Healthcare Settings
Providers in England should also refer to Public Health England's COVID-19: guidance for education settings AND Coronavirus (COVID-19): implementing protective measures in education and childcare settings
Providers in Wales should also refer to Public Health Wales information – Novel Coronavirus (COVID-19)
A Coronavirus Policy will help you to explain additional safety measures you are putting in place.
Find our
Coronavirus

, Hygiene and Illness policy templates in the Policies & Procedures Pack – Edit as you require to ensure everyone is clear on your setting procedures.
AND refer to the Risk Assessments Pack for our NEW Coronavirus Risk Assessment and COVID-19 Exception to Ratio Risk Assessment templates.
Check Contracts & Care Arrangements
During this uncertain time, it is especially important to ensure that everyone is clear on the conditions of their childcare arrangements.
Childcare contracts help to clarify from the start, the terms of any childcare agreement, setting out clearly fees, charges, payment instructions and time restraints along with any other agreed special conditions.
Whether you already have contracts in place, or if you are setting out new ones for new care or temporary care arrangements, you should make sure that ALL contracts are regularly reviewed and updated as necessary.
Our Childminding Contracts Pack can help you set out professional childcare arrangements for all children in your care.
Now includes an Addendum to Existing Contract Form and added an Enforced Closure Clause – request a voluntary payment in the event of any future lockdowns or enforced closures. 
As per CMA guidelines all charges must be fair and reasonable, agreed with parents in advance and clearly set out.
It is also essential that parents keep you updated with important information about their child, for example; allergies, special dietary requirements, medical conditions or additional support needs and emergency contact details and also inform you of their preferences with regards to methods of communication.
Our Care Plans and Confirmation of Information & Preferences Form will allow you to gather all of the information you require.
At what is continuing to be a very unsettling time for us all, it is ever more important to make sure you are doing everything that you can to support families and look after everyone's safety and wellbeing. How can we be sure that the measures we have in place are adequate and that children, families and staff feel supported? Take time to evaluate what you are doing and consider where improvements could be made.
We have put together Coronavirus Questionnaires to allow you to involve children, parents and staff in evaluating the Quality of Care and Support you are providing throughout the pandemic…
AND, for providers in Scotland our EXAMPLE Answers to the new Care Inspectorate Self-Evaluation question will help you to consider all of the things you are doing to protect everyone at this time.
Our Self-Reflection Pack is also a handy tool to assist in evaluating all aspects of your childcare service.
Share Fun and Educational Activities
With children missing many months of school or nursery, parents may have concerns that their child has fallen behind in their learning. Consider what activities and ideas you can share to help support with this.
You should however remind parents that no one expects them to become a teacher and they should not stress about how much or how little homework they are doing. Children will pick up on their parent's anxieties which will make them feel unsettled and less willing or able to learn. At this very worrying time, learning should be as relaxed and as fun as possible. Families should be encouraged to spend quality time together, play games, be silly and simply enjoy each other's company. Above all children need to feel safe and loved in this very unsettled time.
Share simple, fun ways of learning, links to helpful resources and activity inspiration that will cover all areas of development.
Share with parents or use within your own setting for bundles of activity inspiration.
AND don't forget to explore the wide range of Activity and Learning support resources here at MindingKids.
Support children's anxieties
During this very difficult time, we must not forget how children are feeling.
Whilst little ones may not truly comprehend the situation that is unfolding around us, they will still pick up on our own anxieties and may feel confused and unsettled by huge changes to our daily routines. Listening to the news or to grownups talking about the spreading virus and it's impact on society is likely to be very frightening for children so it is vitally important that we are aware of this and do what we can to reassure them.
The World Health Organization has released this guidance to Help children cope with stress during the COVID-19 outbreak. 
Useful advice to download, print and display in your setting or share with parents and carers.
This COVIBOOK resource from mindheart.co is also a fantastic resource to help young children understand the virus and the emotions they may be feeling during this uncertain time.
AND our NEW Feelings & Emotions Activity Pack is full of lots of resources and activity ideas to help children learn all about feelings, emotions, why we experience them and how we can share and manage them.
Further Parent and Family Guidance