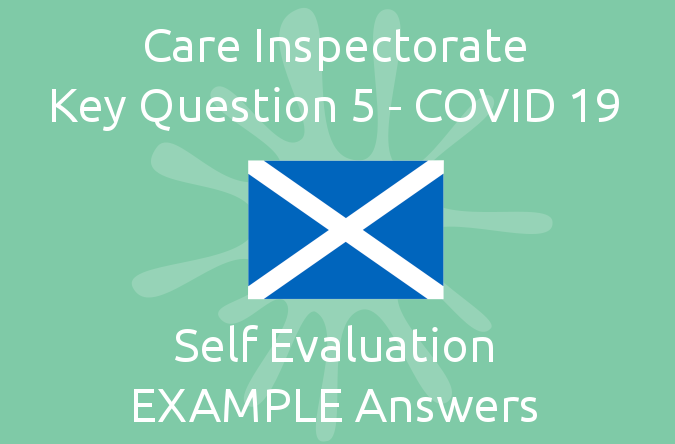 Care Inspectorate KEY Question 5 – COVID 19 – EXAMPLE Answers
These EXAMPLE Answers will assist you in evaluating the quality of your provision during the Coronavirus health crisis and in answering the Care Inspectorate's Key Question 5 – How good is our care and support during the COVID-19 pandemic?
How good is our care and support during the COVID-19 pandemic?
The Care Inspectorate has added a new Key Question to their self-evaluation procedure for all early years and childcare settings in order to assist in evaluating how well we have been supporting families throughout the coronavirus pandemic and consider what more we can do as we move forward.
MindingKids has put together these EXAMPLE ANSWERS to assist you with this new section.
The purpose of Self-Evaluation is to take time to reflect on your service. It is important that you recognise your strengths and areas in which you perform well. You must also be able to highlight areas where improvements can be made so as you can plan and make changes to further enhance the quality of your service. The Care Inspectorate will also want to see how you involve parents, families and any staff you employ in your self-assessment process.
These EXAMPLE Answers will help you to assess the quality of service you are providing during the COVID-19 pandemic and covers all the following topics:
Children's health and wellbeing
Supporting children's understanding of the virus and establishing new routines
Maintaining effective communication
Safeguarding & Child Protection
Welcoming new families
Infection prevention and control
Risk Assessment & Policy
Enhanced Cleaning & Hygiene Procedures
Physical Distancing
Illness and Outbreak Management
Staffing arrangements
Staff Management
Supporting Staff
In addition to this resource, you should also refer to Care Inspectorate guidance Operating an early learning and childcare setting (including out of school care and childminders) during COVID-19 and Self-evaluation for improvement – your guide when preparing your self-evaluation answers.  
Please remember that the answers provided in this resource are examples and should be used only as guidance to help you with ideas. Please do not copy them!
You will need to create your own answers which are unique to your setting and the users of your service.
Please see the Further Details tab above for file format and supply information.
NOTE: This item has also been
temporarily

added to the Care Inspectorate Self-Assessment Form – EXAMPLE Answers – Find example answers to assist you with ideas when completing your annual Care Inspectorate Self-Assessment Form: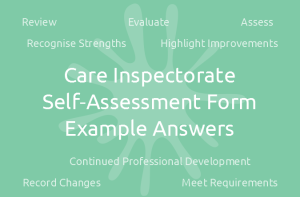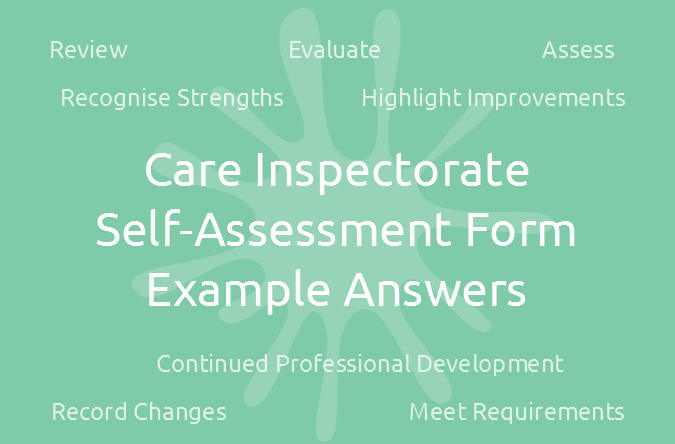 Select the Key Question 5 + Care Inspectorate Self-Assessment Form option below to purchase both packs together. 
Interested in MORE Outstanding Resources?…
Why not become a MindingKids member? PAY JUST £30 TODAY for UNLIMITED ACCESS to EVERYTHING!
You must log in and be a buyer of this download to submit a review.
This document is supplied as a PDF file and is not editable.
This item has been carefully designed to assist childcarers in meeting Scottish Care Inspectorate requirements! Whilst the answers have been created from a childminding perspective, much of the information may also be of interest to nurseries and other early years settings.
REMEMBER!!!
The purpose of this document is to give you some ideas of the type of information you may wish to include in your Self-Evaluation. These are EXAMPLE answers which are by no means conclusive, please do not copy them! Only you can decide what information you wish to include and what is important and relevant to your service.