Child Minding Made Simple
Start managing your everyday tasks with ease.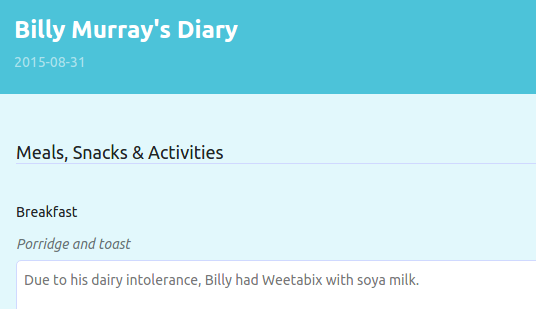 Quickly manage your daily schedule
Plan your meals and activities, log events and observations, and view your weekly details at-a-glance.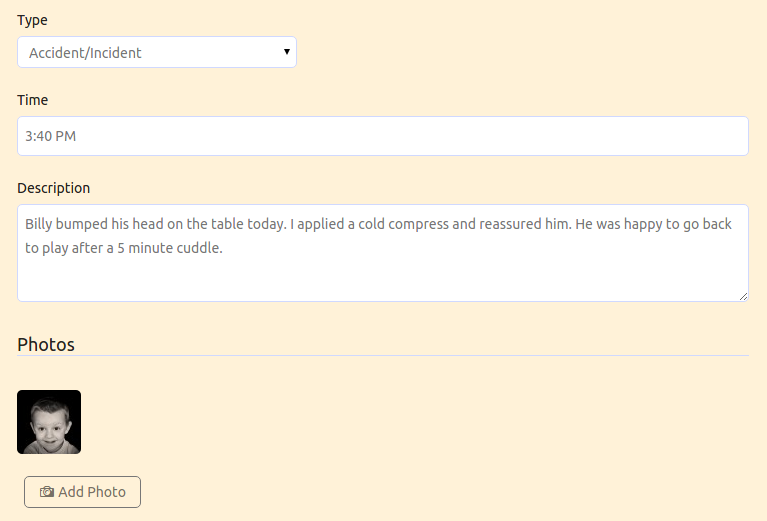 Attach photos and logs on-the-go
Record events and activities with our mobile-friendly design that won't slow you down when you're out at the park.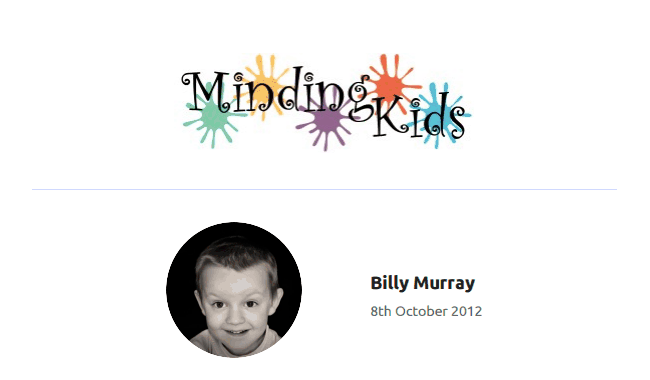 Track development progress and generate outcome reports
Easily record observations and link them to development indicators such as EYFS Outcomes, Characteristics of Effective Learning, Curriculum for Excellence or the SHANARRI Wellbeing indicators.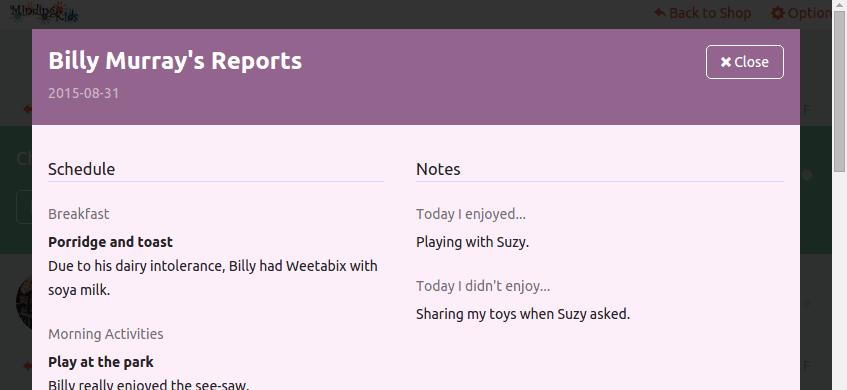 Send daily reports to parents
Email your daily schedule, logs, observations and photos to parents at the push of a button.
Try it for free
Start your one-week free trial today