Our seasonal news updates summarise the latest childcare news plus which MindingKids resources have been added or revised so you can easily keep on track and up to date.
Well no one could have predicted this! The world is a very different place to what it was when I wrote my last newsletter.  My heart goes out to everyone reading this knowing that you are all going through a very difficult time right now. There is no doubt that for each and every one of us, the Coronavirus Pandemic has thrown up many challenges that we never thought we would see.
I would like to give a very personal THANK YOU to all of my loyal members, customers and followers who are continuing to support my business… I promise that I will continue to do whatever I can to help you with yours!
Whether your setting is currently closed, or you are making steps to reopen in the near or distant future…please stay safe and let me know if there are any resources that I can help you with.
Love & Best Wishes
Cheryl xxx
So on the top of our news list…
Coronavirus!

There is no getting away from it. On the TV, on the radio and everywhere we look the Coronavirus Pandemic has been the headline for months. The impact to our world as we know it has been bigger than anyone could have ever imagined.
Here at MindingKids, we are trying our best to keep on top of all of the latest news and guidance and think of resources or other ways in which we can help our members and customers through these uncertain times.
We have created a HOT TOPIC page on the website here: Coronavirus – How can I help? with links to advice, guidance and resources to support childcare providers plus ideas of how we can help families and children cope with the Coronavirus pandemic.
We will continue to monitor the situation closely, updating and creating new resources to best support childcare providers as lockdown restrictions are eased.
Business and Financial Support
Many of us will have now applied for the Self-Employed Income Support Scheme.
If you have not already done so, and if your business has been adversely affected by the coronavirus, you can find out whether you are eligible to a claim a grant or other financial support on the Government website.
If you employ staff or assistants, you can also find advice on your responsibilities as an employer including information about furloughing staff through the Coronavirus Job Retention Scheme.
For further support, try contacting your local business gateway or business support centre.
The Money Saving Expert website also has some very useful information and Coronavirus Guides to help us manage our finances through this uncertain period.
Going back to school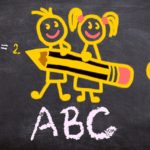 Following the UK government announcement to begin easing the lockdown restrictions and prepare for the reopening of schools and early years settings in England, there is a lot of controversy as to whether or not it is safe for children to return. With infection rates varying considerably up and down the country many councils have already advised schools against reopening and survey results show that the majority of parents feel that June is too early and that they will not be sending their children to school.
Is our children's safety and education the highest concern…or is the government prioritising getting the country back to work and rescuing what is left of our economy?
How much of an impact is the lockdown having on children's learning? On their mental health?  Are our poorest and most vulnerable children being left further and further behind?
In Scotland, where infection rates remain higher, the first minister has now confirmed that schools will not return until after the summer holidays and on a part time basis. Is this a safer and more sensible approach?
The entire country is watching in anticipation.
Reopening for the 'new normal'
Subject to confirmation from the UK and Scottish government, childcare providers (only childminders in Scotland) will be permitted to reopen to all families (in addition to children of key workers and vulnerable children) from the beginning of June.
As many of us prepare to reopen…but perhaps in a different way to what we were used to…we need to consider how we can implement additional safety measures until the threat of COVID 19 has been significantly reduced…which is unfortunately not likely to be any time soon.
Deciding whether or not you are ready to reopen your setting, and to whom, will likely be based on a number of factors, many of which may be entirely out of your control. For childminders who work from their own home, this decision may be all the harder. Are you ready and willing to begin mixing with other households? Are you or a member of your family in the vulnerable groups category? Perhaps you feel forced to open because of financial pressures or to help families who are desperate for childcare? Are your families ready to return to work? Do they still require your service…or do you have a number of spaces to fill? There is lots to consider!
Whatever you decide, make sure that it is the right decision for YOU.
When and if you are preparing to reopen, it is important that you read the guidance relevant to your area of the UK. See further sections below. You will need to consider how you can effectively minimise risks and how you will clearly communicate this information to parents so as everyone is clear on your setting procedures.
Carrying out a risk assessment will help you to identify areas of your provision where changes could be made in order to minimise risk.
We have now added a template Coronavirus Risk Assessment to our Risk Assessments Pack.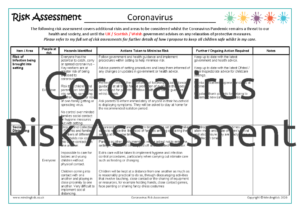 It is also vital that parents, families and any staff you employ are clear on your setting procedures.
Our Free Coronavirus Parent Information Sheet can be used alongside our new Coronavirus Policy template to help communicate the steps you are taking and how everyone must play their part in keeping everyone safe. Edit, add to or adapt as you require to suit your setting and circumstances.
Outdoor Provision
Where possible, we are being advised to care for children outdoors as much as possible. Activities outdoors will more easily allow for distance between children whilst providing opportunities for fresh air and exercise. This of course will be easier for those who have access to a good outdoor space and if the weather remains kind to us over the coming months.
Consider how you can maximise time outdoors, and the resources you have for outdoor play. Perhaps you can make use of free, natural resources to make or create things, learn about minibeasts in the garden or invent new ways to use your local surroundings to practice literacy, writing or counting skills. There are so many opportunities to learn and have fun outdoors. Why not use this as an opportunity to get creative and try new things.
Take a look at these resources and links for Outdoor Play inspiration….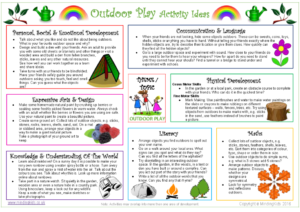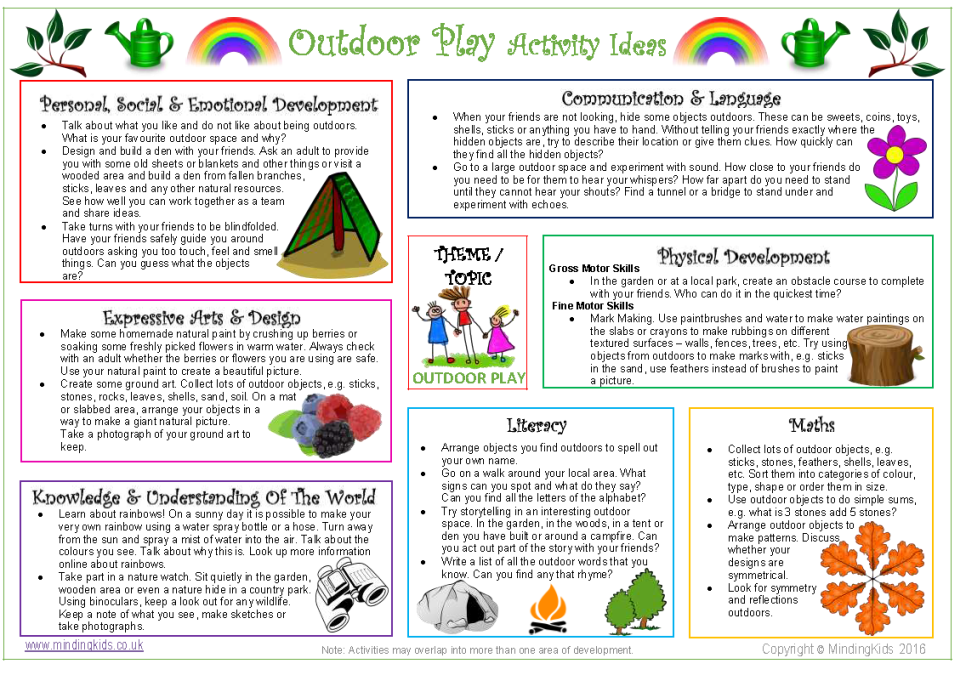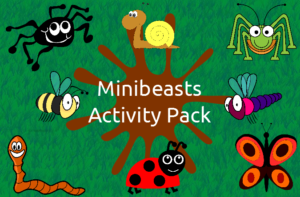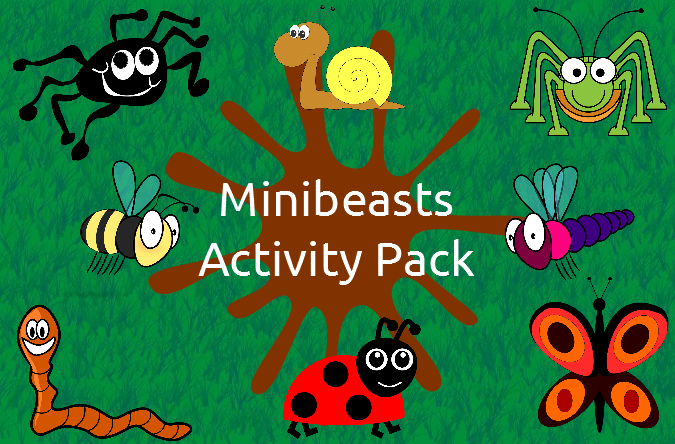 However you decide to spend your time outdoors you will need to be organised to ensure children's comfort and safety. Ensure parents provide suitable outdoor clothing and footwear for all weathers and, if it is going to be warm, ask parents to apply long lasting sunscreen to their child before drop off. You will need to keep on top of additional safety measures too such as frequent cleaning and disinfecting of toys and equipment, and encouraging children to keep their distance where possible. For now, you should also avoid outings where it would be difficult to maintain social distancing from others.
Supporting Children and Families
Coronavirus worries and concerns
Listening to the news or to grownups talking about the virus and it's impact on society is likely to be frightening for many children. In addition several families will be dealing with added financial pressures or other stresses at home and some may have even experienced the loss of a loved one. We must not forget how children are feeling through all of this and what we can so to best support them.
The following websites and links offer useful guidance and resources for talking to children about Coronavirus, providing emotional support and are great for sharing with parents too!
Returning to childcare or school
Children may also be anxious about returning to your setting or school, especially after spending several weeks at home with their parents. Think about what more you can do to make them feel welcome and at ease. Perhaps there is a particular activity that you know they enjoy or you can introduce something new to the setting that might stimulate interest. Try not to rush them, and follow their lead with what they would like to do.
Try using questionnaires to encourage them to share their ideas about time in the setting could be made more enjoyable.
Starting school
Some children will also be faced with the prospect of starting school in the new term, possibly without even getting to visit their classroom or meet their teacher beforehand. How can we help families to ensure their child is ready for school and help to ease the transition process, particularly during these uncertain times?
Our Supporting School Readiness HOT TOPIC might help with some ideas.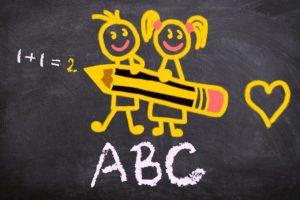 In the North (Care Inspectorate)….
Scotland's Route Map and reopening of childcare
The Scottish government have published a route map to help plan and gradually ease lockdown restrictions. The phased timetable will be continually updated and amended as required depending on whether evidence shows that the risk to our society is continuing to fall.
Phase one will see the reopening of childminding settings and fully outdoor nurseries however the precise date for re-opening has not yet been confirmed. A decision is likely to be made on May 28th at the next formal review of progress with COVID-19 in Scotland.
The Scottish Government Early Learning and Childcare Directorate has issued a letter to all childcare providers outlining in further details of what the route map will mean for them and the The Care Inspectorate, Health Protection Scotland and the SCMA are currently working together on guidance for childminding settings in preparation for reopening.
If you are currently providing care for the children of key workers or vulnerable children, the Scottish Government has released updated guidance on physical distancing in education and childcare settings.
Keep up to date with the latest developments and guidance on the Scottish Government website, the Care Inspectorate website and you can also refer to the SCMA's FAQs and information for childminders on Coronavirus.
ELC Expansion Delayed
Due to the pandemic, the legal requirement on local authorities to deliver 1140 funded hours of childcare for all three and four year-olds and eligible two year-olds by August 2020 has been removed. The Scottish Government has confirmed that they will work with partners and local authorities on a revised timetable as soon as this is possible.
The Parent Club website is useful to refer parents too if they have any questions about funded provision.
If you have already applied or are looking to become an ELC provider in the future, our FREE ELC Provider – Childminder Checklist will help you to work through each of the National Standard criteria and thoroughly check that you have everything in place to meet the requirements.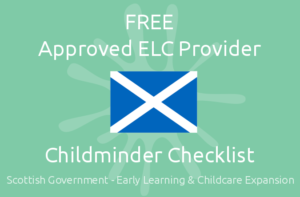 In addition to the free checklist we have also added further resources and updates including a Funded Hours Policy for ELC providers and a Contigency Plan to the Policy & Procedures Pack, Risk / Benefit Assessments to the Risk Assessments Pack, and for those of you who employ staff or assistants, our Childminder Assistant Employment Pack has been updated too.
Realising the Ambition
Prior to the chaos that Coronavirus has brought upon us, Education Scotland released their new national practice guidance – Realising the Ambition.  The new guidance is aimed at all childcare professionals from early years through to primary school-aged children and replaces 'Building the Ambition' and 'Pre-Birth to Three'. The new guidance explores the range of interactions, experiences and spaces that we need to provide for babies and young children to help them learn and grow best from their earliest days through to being a young child in early primary school.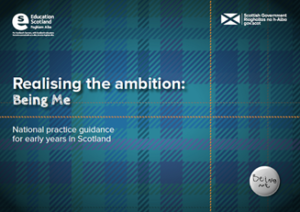 MindingKids is currently working on updates to the Learning Journals Pack and other learning and development resources to support the refreshed document.
In the South (Ofsted)….
Government guidance on reopening
The Department for Education has now released a planning guide to help early years providers in preparation for the proposed reopening of settings from June 1st.
The final decision on whether childcare settings can reopen will be confirmed by the government on 28th May and is dependent on the rate of COVID-19 infections continuing to decline.
The planning guide recognises that "Every setting is different and it is not a requirement to use all or parts of this toolkit."
An important paragraph from the planning guide confirms that "Settings may use their professional judgement and choose to follow alternative approaches depending on their individual circumstances, but at all times will need to take account of relevant public health guidance to maximise safety for those in the environment."
The guide should be read in conjunction with further DfE guidance listed below and alongside information and advice provided by your local authority.
Keep up to date with the latest developments and guidance on the Government website, via Ofsted and you can also refer to PACEY's FAQs on Coronavirus.
SEND coronavirus crisis home-learning fund
If you care for children with additional support needs, their family may be eligible to apply for a grant to assist with equipment and resources if they are on a low income. The Family Fund grant is expected to support up to 75,000 families and can be used to purchase computers and tablets, educational toys, specialist equipment and other vital equipment, crucial for supporting families at this very difficult time.
Find more information on the Family Fund website here.
Temporary Relaxation of the EYFS
In order to support early years providers during the coronavirus crisis, the government have put into force temporary changes to the Early Years Foundation Stage framework. The relaxations are to be reviewed on a monthly basis and currently include:
Relaxation of the requirement to meet the learning and development requirements of the EYFS, although providers should use 'reasonable endeavours' to do so.
No progress check at age two.
No requirement to undertake the Early Years Foundation Stage Profile for the 2019/2020 academic year.
Unless caring for children aged under 24 months, the relaxation of the requirement for a full Paediatric First Aid certificate to be on the premises at all times, although providers are expected to use their 'best endeavours' to do so.
A range of exceptions on staff qualifications within ratios in different settings.
Full details of the Early years foundation stage: coronavirus disapplications statutory guidance  can be found here.
Perhaps now is a good time to review the processes you use for monitoring, recording and sharing children's learning and development progress. Have you been doing too much? Could you adapt to a quicker, more simplified approach during this time?
Our Individual Planning & Progress Summaries and Progress Report Sheets allow for planning and progress to be recorded on just one A4 sheet, or the MindingKids App can also be used to record, share and track progress in each of the learning areas.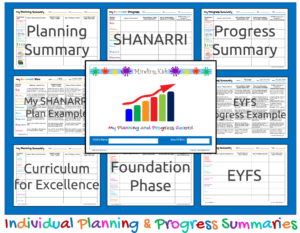 And at MindingKids…
Keeping Up!
Here at MindingKids I have been trying my best to keep up to date with all the latest developments and guidance and do whatever I can to create and update resources to help. I am sure you can all relate to the fact that working from home whilst entertaining and 'trying' to home school my own children has made life all the more challenging!
For now I will continue to prioritise work to best support everyone through the crisis whilst also responding to requests and getting on with previously planned work whenever possible.
If you have a suggestion for a useful resource that may help us all, or if there is anything specific I can help you with, please do not hesitate to get in touch.
Plans on Pause
The impact of the pandemic has meant that unfortunately plans we had for adding further features to the MindingKids App have been put on hold for now. Before the lockdown we had made good progress in finding a new agency to carry out developments following the unexpected closure of our previous development company earlier in the year. We are positive that development work will pick up again as soon as business begins to return to 'normal'.
Since our Winter News Update the following resources have been added, updated or improved…
Remember MindingKids Members have unlimited access to all MindingKids resources immediately as they are added or updated! Click here for further details!
Coronavirus Support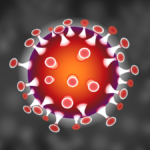 Coronavirus – How can I help HOT TOPIC – Find links to advice, guidance and resources to support childcare providers plus ideas of how we can help families and children cope with the Coronavirus pandemic.
FREE Coronavirus Parent Information Sheet – Share essential information about the Coronavirus, it's symptoms, where to find the latest government advice, and explain the procedures your setting will follow to minimise risk and disruption.
Coronavirus Policy – NEW template added to Policies & Procedures Pack – edit to suit your own setting and circumstances.
Coronavirus Risk Assessment – Editable example template added to Risk Assessments Pack – add to or amend as you require to suit your setting and circumstances.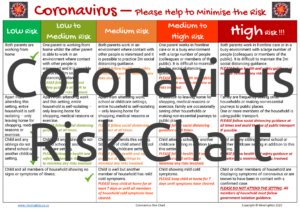 FREE Coronavirus Risk Chart – Share with parents so as they are clear on what they can do to help protect their child, themselves and ALL who attend your setting.
Contracts – NEW EXAMPLES added to Childminding Contracts Pack to demonstrate how temporary and retainer contracts might be used during the pandemic.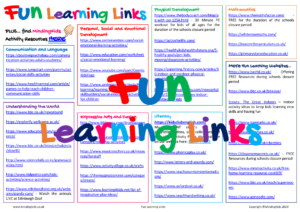 FREE Fun Learning Links – support parents and carers with homeschooling and fun learning ideas.
New Resources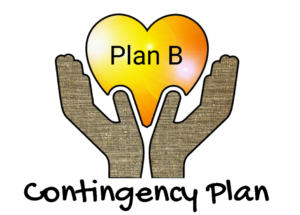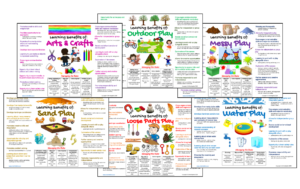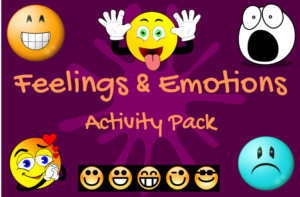 Updates / Amendments
Childminder Assistant Employment Pack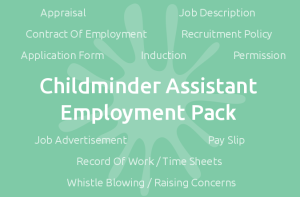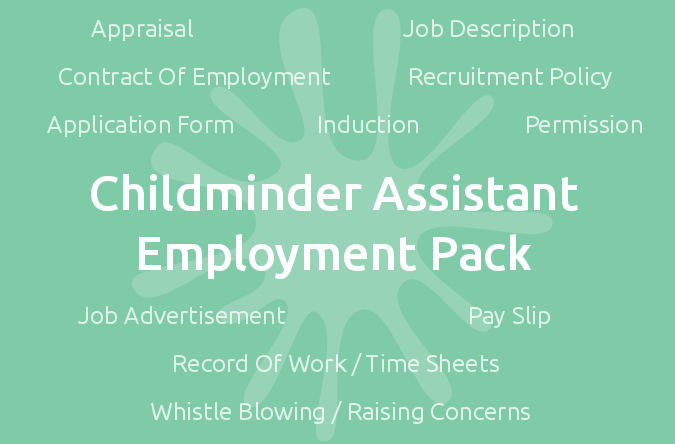 Updated & Improved to include NEW Staff Care Plans, Staff Wellbeing Policy, Staff Handbook, Job Offer, Rejection and Dismissal Letter Templates, Self-Employed Assistant Agreement PLUS even MORE updates and improvements!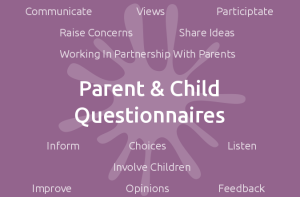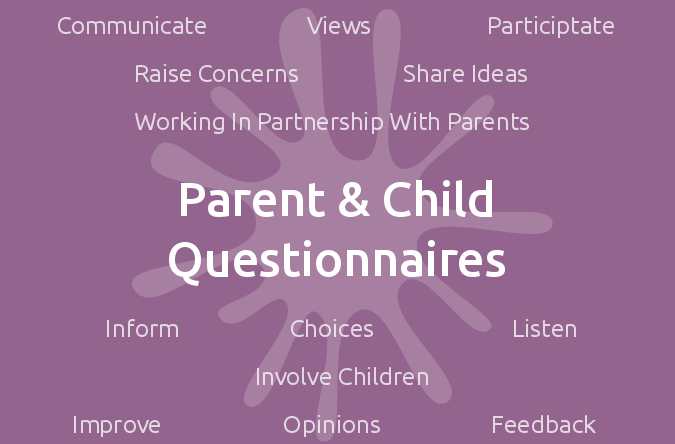 Now includes a NEW Beginner's Questionnaire and NEW School Aged Child Service Quality Questionnaire!
AND Coming Soon…
2020/2021 Academic Activity Planner
Updated and Improved Learning Journals Pack
Thank you to all for your continued support! Keep safe and look out for more MindingKids News soon!
Many thanks! Cheryl & The MindingKids Team! xxx