Following the UK Government's announcement to begin easing the lockdown restrictions and the release of guidance for the implementation of protective measures in education and childcare settings, we have now put together a NEW Coronavirus Policy template.
Whether your setting is already open in order to provide care for the children of key workers or vulnerable children OR …
…if you are preparing to open your setting from the 1st June OR later…
…it is vital that ALL families are clear on your setting procedures. 
Our Coronavirus Policy template will help you to explain additional safety measures you are putting in place including drop off and collection procedures, maintaining social distancing, implementing high levels of hygiene, managing illness and infection, providing emotional support and maintaining good communication with parents.
Supplied as a Microsoft Word document, you can edit or add to the template as required to suit your individual setting and circumstances.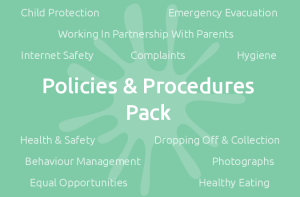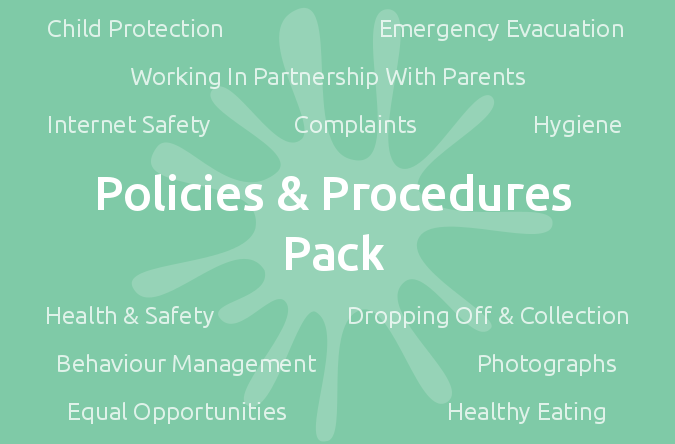 We have also UPDATED our FREE Coronavirus Parent Information Sheet for providers based in ENGLAND, SCOTLAND and WALES to provide alongside the new Coronavirus Policy Template.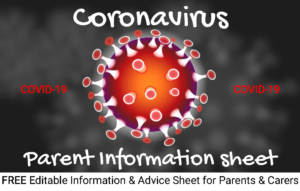 Share essential information about the Coronavirus, explain the procedures your setting will follow to minimise risk and disruption and provide information on hours, fees and attendance.
DOWNLOAD, EDIT AS REQUIRED, THEN DISTRIBUTE TO PARENTS ALONGSIDE YOUR

CORONAVIRUS

, ILLNESS,  HYGIENE AND FEES POLICIES TO ENSURE EVERYONE IS CLEAR ON YOUR SETTING PROCEDURES.
AND following the release of government guidance for the implementation of protective measures in education and childcare settings, we have UPDATED our Coronavirus Risk Assessment…
Ensure you consider the additional risks during the Coronavirus Pandemic and take the necessary precautions to keep everyone safe.
REFER TO THE RISK ASSESSMENTS PACK FOR THE UPDATED CORONAVIRUS RISK ASSESSMENT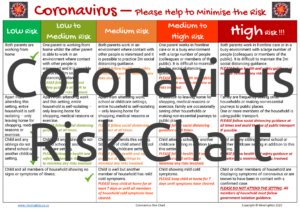 Share with parents so as they are clear on what they can do to help protect their child, themselves and ALL who attend your setting.
REFER TO OUR CORONAVIRUS – HOW CAN I HELP HOT TOPIC PAGE FOR LINKS TO ADVICE, GUIDANCE AND RESOURCES FOR CHILDCARE PROVIDERS PLUS IDEAS OF HOW WE CAN HELP FAMILIES AND CHILDREN COPE WITH THE CORONAVIRUS PANDEMIC.
MindingKids Members can access all resources and updates via their subscription. Customers who have purchased the Policies & Procedures Pack or the Risk Assessments Pack within the last 30 days please contact us to request the updates at no further cost.