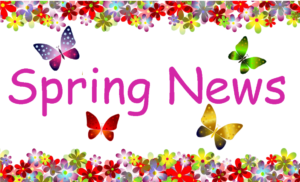 Our seasonal news updates summarise the latest childcare news plus which MindingKids resources have been added or revised so you can easily keep on track and up to date.
After what has felt like a very long winter, SPRING is here at last. It is so nice to be enjoying the lighter nights and some warmer weather.
WELCOME
to all our new visitors, and a huge
THANK YOU
to those who have recently purchased resources or signed up for
MindingKids Membership
. Whether you are just starting out in the world of childcare or have years of experience, we hope you will find something on our website to help or inspire you.
So what's been happening in the world of childcare?…
GDPR
With just weeks to go until the new
General Data Protection Regulation
comes into force, are you confident that you have made all of the necessary changes? GDPR will supersede the UK Data Protection Act 1998 and come into force from 25th May 2018. It will affect all businesses across the EU including small businesses and sole-traders such as childminders and will remain in place following Brexit. MindingKids has been working hard to assist childcare providers understand what exactly is required of them and also produced and updated a number of resources that will help with compliance. If you have not already had a look, you can view all of our
GDPR Resources HERE
. Download the
FREE Guide for Childminders and Childcare Providers HERE
Or take the stress out of GDPR with our
GDPR ToolKit
!
Childcare Vouchers Deadline Extended
Following a petition earlier this year to keep the childcare vouchers scheme open alongside the new tax-free childcare scheme, it was announced in March that the deadline for new families joining has been extended until October 2018. This decision has been welcomed by many following numerous problems with accessibility to the tax-free scheme since it's launch last year.  A recent report from the charity Working Families and the Childcare Voucher Providers Association (CVPA) argued that some families could be up to £1500 worse off a year under the new tax free scheme however the government still intends for tax free childcare to replace childcare vouchers in the future. Read more about the decision to extend the deadline in this
Nursery World article
.
National Children's Day
National Children's Day takes place on Sunday 13th May and is an opportunity to organise or take part in big or small events held up and down the country and raise awareness of the importance of a healthy childhood. A variety of activities including family street parties, seminars, play days, nature and sporting events will be taking place to celebrate the rights and freedoms of childhood and raise funds for local good causes. Find out more about National Children's Day and how you can get involved
here
.
Build a Bottle Bird Feeder
We have been very kindly asked by
Sainsburys Money Matters Blog
to share this wonderful
step-by-step guide
on how to build a bird feeder. Super for spring and with
Earth Day
freshly reminding us to do whatever we can to be environmentally friendly, this activity is perfect for all ages allowing children to explore wildlife and nature whilst also learning how we can reuse common household objects to make something useful. You can find the Build a Bottle Bird Feeder
here
. Get busy making!
In the North (Care Inspectorate)…
New Adult to Child Ratio Guidance
The Care Inspectorate has published new guidance on adult to child ratios in Early Learning and Childcare (ELC) settings. With the implementation of the new Health and Social Care Standards, the guidance reflects the ratios which existed previously in the National Care Standards but now also includes some additional advice explaining special circumstances and where there may be exceptions to the ratio rules. You can find the new guidance
here
And to further assist with ratio management within your setting, refer to our
Ratio Management Chart
. At a glance you will be able to see which children attend when, their ages and whether or not you have space to take on any more children of a certain age group.
Introducing Toothbrushing: A guide for childminders
A new leaflet has been published by NHS Scotland with the aim to help childminders promote the Childsmile national supervised toothbrushing programme. Dentists advise that brushing our teeth twice a day with fluoride toothpaste can help to prevent tooth decay. Along with nurseries and schools childminders can also offer supervised toothbrushing to support children with self-care skills and learning about the importance of good oral hygiene. You can download the new leaflet
here
. And to further assist with offering toothbrushing within your setting, you can find a
Dental Hygiene Support Consent Form with Toothbrushing Log
included in our
Care Plans & Consents Pack.
New Work Based Award
Childminders across Scotland now have access to a new work-based award which has been brought together by the Scottish Qualifications Authority (SQA) and The Scottish Childminding Association (SCMA). The new award consists of 6 work-based units which combined together will allow childminders the opportunity to work towards an accredited qualification at level 7 (HNC level). The new award has been welcomed by many as a big step towards recognising the skills and knowledge necessary for running a professional service however, it should be understood that award is an optional route for demonstrating experience, skills and learning. The new award has been named '
The Complete Childminding Learning Pathway
' and should not be confused with the Care Inspectorate's '
Your Childminding Journey
' which is a separate online resource developed to support the learning and development of new and experienced childminders. Find out more about the new work-based award
here
.
Early Learning and Childcare Service Model Consultation
A consultation paper has been published for the new Early Learning and Childcare (ELC) Service Model which is to be introduced in 2020. The new model is to be based on a 'Funding Follows the Child' approach and will require all services that provide funded early learning and childcare to follow National Standard quality criteria. The Scottish Government is now consulting widely on the proposed National Standard details and the paper offers everyone involved, including childcare providers, parents and families, the opportunity to provide their views on the new model. Find out more and give your views
here
.
In the South (Ofsted)….
Ofsted SEF Withdrawn
As announced in February Ofsted has now withdrawn their Self-Evaluation Form. The decision to remove the form was made following a review into it's effectiveness and with an aim of reducing the burden on early years providers. Ofsted have confirmed that despite the removal of the form, all providers will still be required to self-evaluate and action plan. Providers will need to be able to demonstrate on inspection how they evaluate, how often and how they use this information to improve the quality of provision and experiences for children. MindingKids offers the following resources to assist with self-evaluation:
Self-Reflection Pack
CPD Record & Planning Pack
Care Inspectorate Self-Assessment Form – EXAMPLE Answers
Ofsted Early Years Self-Evaluation – EXAMPLE Answers
Ofsted Myth Busting Document
Ofsted have updated their myth busting document to reflect the withdrawal of the self-evaluation form (SEF). If you have not looked previously, the myth busting document is an excellent resource to look through to confirm facts about requirements and to check you are not doing too much. Find the Myth Busting Document
here
. Sarah Neville of Knutsford Childminding also offers some excellent advice on this subject in her Myth Busting Blogs on the
Childminding Forum
.
Early Years Inspection & Compliance Handbooks Updated
The Early Years Inspection Handbook has been updated to reflect the withdrawal of the self-evaluation form (SEF) plus some other small updates / changes to wording. You can find the Early Years Inspection Handbook
here
. 
Click on 'See all updates' to view the full list of changes.
Updates have also been made to
The Early Years Compliance Handbook
which explains what Ofsted does when a childminder or childcare provider does not comply with regulations. A summary of the changes can be found
here
.
New Childminder Start-Up Grants
Newly Registered childminders in England who offer the 30 hours funded childcare entitlement for three and four year olds can now apply for a £300 grant to help with start-up costs. The department of education is offering Childcare Business Grants to new childminders who have been registered with Ofsted for less than 3 months and who have also registered with their local authority for the 30 hours funded scheme. An additional supplement of £200 is also available in some areas where there are particular disadvantages or where there are few childminders. Read more about the Childcare Business Grant Scheme and find out how to apply
here
.
Minds Matter Survey
The Pre-School Learning Alliance has launched a new survey to investigate how working in the early years sector affects the mental health of practitioners. The online survey is open to anyone who works in childcare and asks how working within the sector has impacted their stress levels and wellbeing, whether they have ever had to take time off or if they have ever considered leaving their profession due to stress. Neil Leitch, the chief executive of the Learning Alliance explains that 'Underfunding, Ofsted inspections, high workload and poor pay are just some of the challenges facing the early years workforce today' and hopes that the survey 'will prompt a long overdue discussion on what is a vital issue'. Read more about the Minds Matter Survey
here
. And take part
here
. The survey closes on 11
th
May so don't delay!
NatCen Survey of Childcare and Early Years Providers
Another important survey that you may have already been contacted about is the NatCen survey. The aim of this survey is to provide the government with the critical information it needs to understand early years provision in England. If you have received a letter or email asking you to take part, you should spare a moment to do so as the your answers will help to influence decisions made with regards to any increases in funding. You can find the details of this survey
here
.
And some news from MindingKids…
WOW we have been BUSY!
Just when you think life can't get any more hectic GDPR comes along! The last couple of months have been consumed with researching, updating, improving and creating new resources to assist with the data law changes. As well as helping our members and customers to prepare, we have also been working hard behind the scenes to check through our own procedures and will announce any changes shortly. In addition to the
new and updated GDPR resources
, we are continuing to revive some of our older packs to improve their quality as well as respond to customer requests for customised or new resource ideas. It is fair to say that there is never a dull moment at MindingKids! We continue to be overwhelmed by the amount of positive feedback and support and have recently seen a surge in website visitors and member sign ups which is excellent news!
Website Development
Over the last few months we have been delighted to be working with
Design33
, an innovative website agency who are helping us refresh our website and improve navigation and user experience. They have already introduced a much needed search facility on the
shop page
and are meeting with us again later this week to move forward with the implementation of our exciting new website designs.
App Developments
Recently we announced the introduction of a
group observations
facility for our app users. With this new feature, you can now record an observation for a selection of children or for your entire group. Just like the individual child observations you can add photographs and, if you wish, link the observation to a specific learning outcome. (EYFS, COEL, SHANARRI or CfE). All observations will be added to activity reports to keep parents informed and you can also use the app to generate
Outcome Reports
for each child to easily track learning and development progress. You can read all about the new group observations and all of the features of the app in the
app-guide
or if you have not already done so, explore the
FREE TRIAL.
In light of the new General Protection Regulation, we are also working on an information sheet for our app users to give to parents. The sheet will be free to download and will explain the benefits of the app and how it can be used to inform them of their children's experiences and learning. The sheet will also include relevant data storage and security information to help reassure parents that adequate measures are in place to keep their data safe.
Since our Winter News Update the following resources have been added, updated or improved…
Remember
MindingKids Members
have unlimited access to all MindingKids resources immediately as they are added or updated!
Click here for further details!
New Resources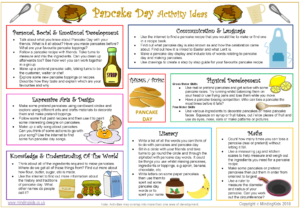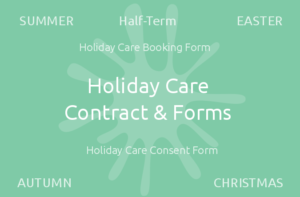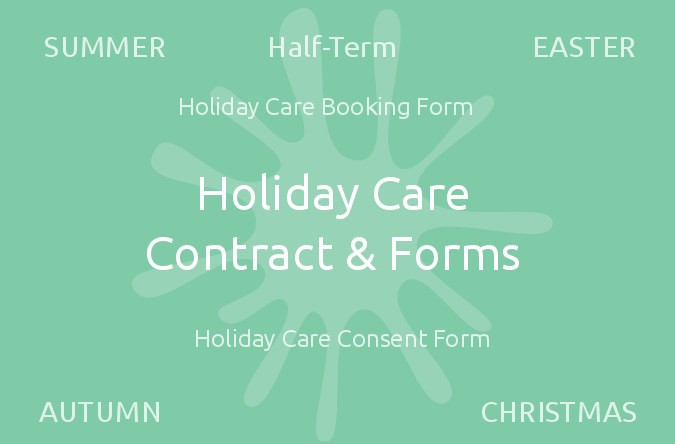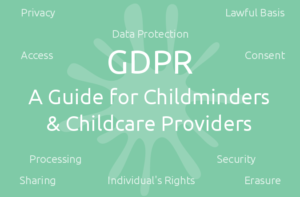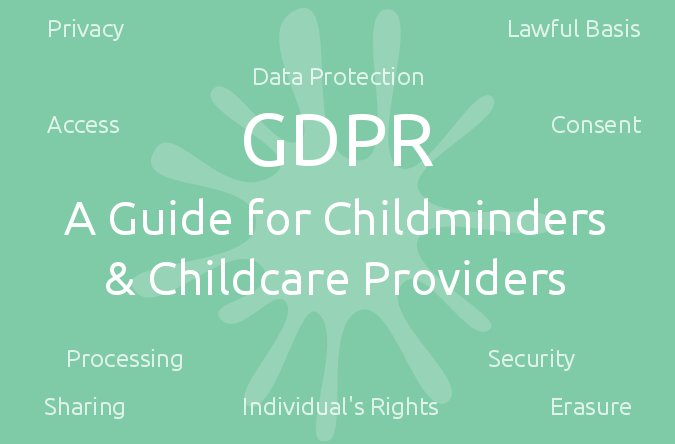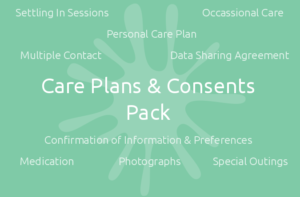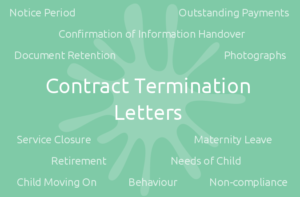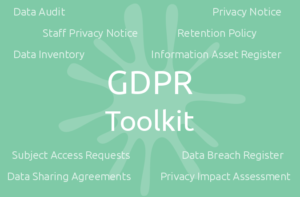 Updates / Amendments
In addition to the new resources above, we have also made the following updates and amendments:
FREE Document Check-List & FREE Legislation & Guidance List (Care Inspectorate)
– Updated to reflect the new 
Health and Social Care Standards
 and GDPR requirements!
FREE Document Check-List & FREE Legislation & Guidance List (Ofsted)
– Updated to reflect the withdrawal of the SEF Form and GDPR requirements!
Policies & Procedures Pack
– In addition to the new
Privacy Notice
template and
Retention Policy,
the following policy templates have been updated and improved to assist with GDPR compliance:
Confidentiality Policy
Internet Safety Policy
Social Media Policy
Mobile Phone, Camera & Photographs Policy
Childminder Assistant Employment Pack
– the following items have been added or updated to assist with GDPR compliance:
Staff Privacy Notice – NEW!
Working With Assistants Information for Parents Sheet – NEW!
Assistant Permissions Form – To obtain parental consent for children to be left in the sole care of an assistant.
Job Description
Contract Of Employment 
Induction Check-list
AND Coming Soon…
Shark in the Park Activity Pack
Non-mobile Children Policy
App Information Sheet for Parents
SHANARRI & EYFS Story Sheets
Look out for further details!
Remember all of our resources can be purchased separately or become a MindingKids member for UNLIMITED ACCESS to EVERYTHING!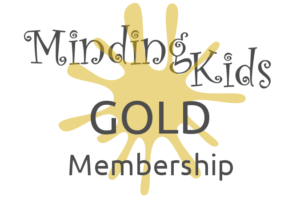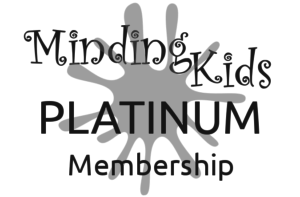 Thank you to all for your continued support! Keep a look out for more MindingKids News soon!
Many thanks! Cheryl & The MindingKids Team! xxx