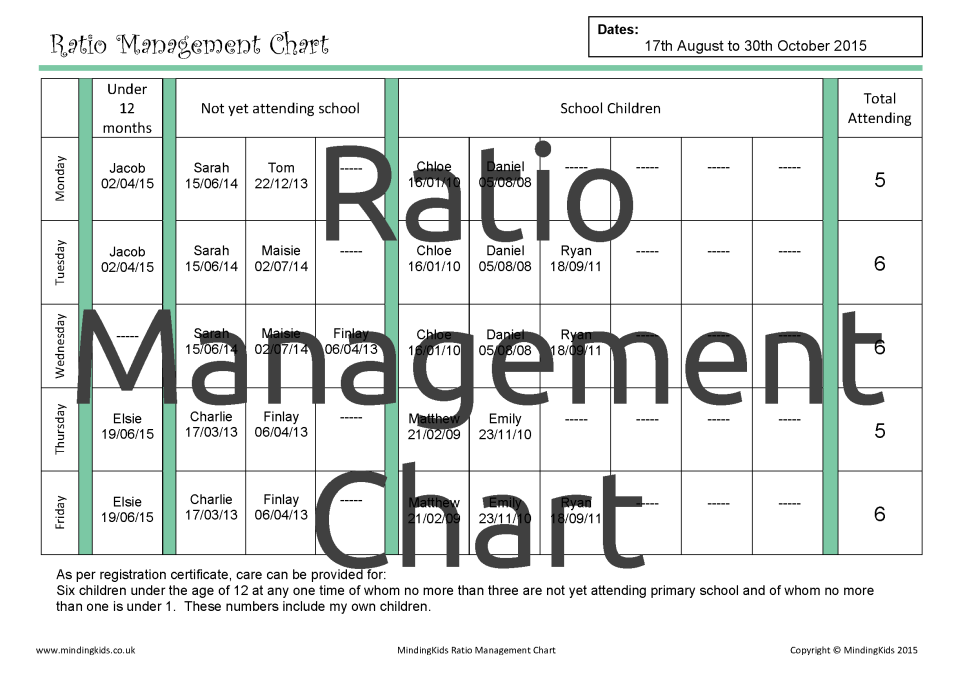 This handy chart will assist you in ensuring you comply with your adult : child ratios and maximum numbers for your setting.
All childcare providers must comply by their adult to child ratios.
This handy ratio management chart will assist you in ensuring that you are complying with the maximum numbers for your setting.
At a glance you will be able to see which children attend when, their ages, when any exceptions to ratios occur and whether or not you have space to take on any more children of a certain age group.
A perfect resource to refer to when you receive new enquires or are asked to provide additional care.
Four versions of the chart are provided: one for settings who offer full day places, one for split morning and afternoon sessions, one which includes weekend care and one to accommodate provision for up to four pre-school children, for example in order to provide continuity of care for young siblings or where wrap around care is to be provided for 3 and 4 year olds attending funded sessions at another setting.
Simply choose the chart most appropriate for your setting.
Completed examples also included!
In England, the Early Years Foundation Stage (EYFS) Statutory Framework sets the staff / child ratios for all early years providers and childminders.
In Scotland the National Care Standards determines the adult / child ratios.
For the majority of settings throughout the UK, childminders may provide care for a maximum of six children under the age of 8 at any one time of whom no more than 3 are not yet attending school and of whom no more than one is under 1.  These numbers are inclusive of the childminder's own children.
Ratios may vary depending on space restrictions (space standards), or special circumstances, such as siblings under 1 or providing care for children with special needs. In all circumstances, childminders must be able to demonstrate that the individual needs of all children are being met.  
Further Details
The Ratio Management Chart is supplied as a PDF Form. Simply click in each area to add information or print out and complete by hand.
This item has been carefully designed to assist childcarers in meeting both English Ofsted and Scottish Care Inspectorate requirements!
Note: This item is also included in the Ratio Variation Pack.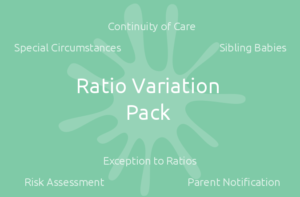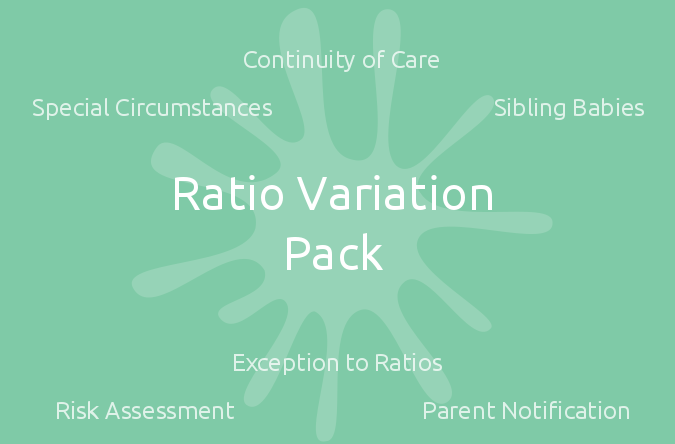 Everything you need to manage and plan for a Ratio Variation / Exception to Ratios, assess the risks of a variation and inform parents of a proposed change to your registration conditions.
or…
Why not become a MindingKids member? PAY JUST £30 TODAY for UNLIMITED ACCESS to ALL our OUTSTANDING Resources!
Reviews
You must log in and be a buyer of this download to submit a review.