Benefits:
All the benefits of the Gold Membership, including immediate unlimited access to ALL MindingKids downloads.
FREE customisation of resource packs where advertised – add your business name and logo! 
Access to the Minding Kids web app to manage your daily diary, logs, and observations from anywhere — a computer, tablet or phone!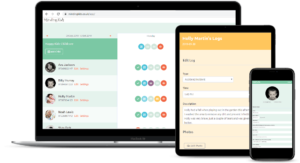 Payments:
An initial sign up fee of £30 is required to activate your subscription. This payment will grant you Platinum membership access for 3 months (90 days) during which time no further payments will be taken. Following this 3 month period, payments of £10 each month will be debited from your credit / debit card in order to continue your subscription. Platinum Members are free to downgrade to Gold Membership or cancel their subscription at any time.
Access to Downloads:
Once signed up you will receive a welcome email with the details you require to log in. (Please check your spam / junk folder if you do not receive your welcome email). Access all the downloads by clicking on 'Account', signing in with your details then going to the 'Downloads' tab or simply click on the links within the Download area of each product description page.
Please note many items are provided as zip files. Further information about zip files and how to open them can be found on the FAQ page. 
Access to the MindingKids Web App:
To access the Web App simply click on App in the main menu. If you have not already logged in on the account page then you can use the 'Login Here' option to take you into your personalised app experience. Tutorial tips will guide you through how to set up and use the app. You can view the tutorial tips again at any time by selecting this from the Options / Settings panel. You can also read more about the features of the app and how it can be used in the App-Guide.