Our seasonal news updates summarise the latest childcare news plus which MindingKids resources have been added or revised so you can easily keep on track and up to date.
WoW! We are almost half way through February already and settling into the year 2020! A big HELLO to all our new visitors, and a huge THANK YOU to those who have recently purchased resources or signed up for MindingKids Membership. Whether you are just starting out in the world of childcare or have years of experience, we hope that you have found something on our website to help you on your journey.
We have been very busy here at MindingKids with lots of going on behind the scenes – so much so that our news update is a little later than planned! You can read more about the goings on at MindingKids below but first of all, here is a little summary of the latest childcare news…
Focus on mental health and wellbeing
Children's Mental Health Week took place this month with an aim to shine a spotlight on the importance of children and young people's mental health. Emotional wellbeing is just as important as our physical health and should always be a priority. Studies show that as many as 1 in 10 children and young people suffer from mental health problems including depression and anxiety. In a world full of challenges childcare providers play a very influential role in promoting good mental health. We can make a difference by helping children to understand and manage emotions and building resilience to deal with change or overcome difficulties.
Find lots of useful information on the Children's Mental Health Week website here.
The Young Minds website has lots of useful information and ideas of how you can support children's positive mental health and wellbeing.
Action for Happiness also has an amazing Friendly for February calendar. Perfect for helping children to learn about the importance of positive relationships and kindness.
Are we looking after ourselves? 
We must also take time to consider our own mental health and wellbeing and do our best to support any staff or assistants we employ. Running a busy childcare business can be stressful and can take its toll. If we neglect our own wellbeing this can impact negatively on our work and home lives.
Consider what you can to promote positive mental health and wellbeing and if you employ staff, what more you can do to support them. Think about ways you can encourage wellbeing strategies within your setting such as eating well, keeping active, recognising achievements and taking time to talk and listen to each other.
The Mentally Healthy Schools website has lots of information, ideas and resources that will help you to promote and maintain a mentally healthy setting.
MindingKids is also working on some additions to the Childminder Assistant Employment Pack that will assist in promoting wellbeing and positive mental health.
Increases to National Living Wage and National Minimum Wage 
If you employ staff or assistants you should be aware of and prepare for the new rates for the National Living Wage and the National Minimum Wage which are payable from 1st April 2020.
The new hourly rates are as follows:
Age 25 and above – £8.72
Age 21 to 24 – £8.20
Age 18 to 20 – £6.45
Under 18 – £4.55
Apprentices – £4.15
Find further details on the government website here.
Safer Internet Day
This month we also recognise Safer Internet Day, a perfect opportunity to consider whether we can do more to help children recognise the dangers and stay safe online.
Find information and top tips for all ages on the UK Safer Internet website.
The Internet matters website also has some excellent online resources, age guides, advice and checklists to ensure safety controls are set up correctly on tech devices. Perfect for use in your setting and for sharing with parents too!
Having an Internet Safety Policy in place will allow you to demonstrate how you promote online safety in your setting. Find our template in the Policies & Procedures Pack.
Coronavirus Advice
Now declared as a "serious and imminent threat to the UK" we must pay close attention to government advice regarding the coronavirus.
A UK wide campaign has been launched to provide clear advice on how to slow the spread of Coronavirus which promotes basic hygiene practices, such as regularly washing hands and always sneezing into a tissue, to stem the spread of viruses. You may wish to download this poster to display in your setting.
As childcare providers we can do our bit by teaching children about the importance of hand washing, following good hygiene procedures and being extra vigilant with our illness policies.
Find hygiene and illness policy templates in the Policies & Procedures Pack and a handwashing poster and poem in the Healthy Eating Pack.
In the North (Care Inspectorate)….
Annual Returns – Have you submitted yours?
Each year the Care Inspectorate asks all service providers to complete an annual return to assist with keeping records up to date and inspection planning. The valuable statistics collected help to gain an overall insight into childcare provision in Scotland which can then be shared appropriately with other organisations such as the Scottish Government and the Scottish Social Services Council. If you have not already done so, you must complete your annual return by the 14th February and can do so via the online eForms system here. All registered providers are required to complete a return, even services which are currently inactive. You should refer to their frequently asked questions document or contact the Care Inspectorate if you have any questions or concerns.
Early Learning and Childcare Expansion – Statutory Guidance Consultation
A consultation on the Early Learning and Childcare Statutory Guidance is currently underway prior to the full roll out of the ELC expansion in August. Previously published in 2014, the guidance provides legal guidelines for local authorities when overseeing the delivery of funded ELC.
The refreshed document aims to improve overall clarity and reflects the substantial changes to policy and legislation, in particular the new Funding Follows the Child delivery model.
As part of their work to support childminders the big changes ahead, the SCMA have created a useful summary document and are encouraging childminders to contribute to the consultation. If you are intending on applying to become an ELC provider now or in the future then it is important that you take this opportunity to have your say.
Find further information and the SCMA's summary document here
And view the full consultation here.
All responses must be submitted before the 4th of March.
Help to meet the ELC National Standard Criteria
As part of our work to support childminders with the ELC expansion, we released our Approved ELC Provider Childminder Checklist earlier this month. If you are currently applying or looking to apply for funded provider status, our FREE Checklist will help you to work through each of the National Standard criteria and thoroughly check that you have everything in place to meet the requirements.
Thoroughly going through each step will also allow you to evaluate every aspect of your service and plan improvements to ensure high quality care. Perfect, not only for your ELC application, but as an excellent self-evaluation tool when preparing for your next Care Inspectorate inspection!
In addition to the Checklist we are also adding to and reviewing some of our existing packs to help meet the National Standard requirements. We have added a NEW Funded Hours Policy for ELC providers and a Contingency Plan to the Policy & Procedures Pack and are also working on updates and improvements to the Risk Assessments Pack – developing the outings and activities examples into Risk / Benefit Assessments.
We are also making further improvements to our Childminder Assistant Employment Pack for those of you who employ staff or assistants. All new resources and updates will be announced on our News page as they become available.
Scottish government childcare campaign
The Scottish government's campaign to encourage parents to enrol their children for the 1,140 hour childcare offer is well underway. You have most likely seen adverts on TV or social media or heard adverts on the radio encouraging parents to visit the Parent Club website to find out how to enrol for funded early learning and childcare places in their area. If you are already an ELC provider or are currently applying to deliver funded hours in your setting, then you should direct parents to the website to find out more information and how to apply.
Continuous Professional Learning – Are you doing enough?
Continuous professional learning (CPL) or continuous professional development (CPD) is a requirement for all childcare providers to ensure their knowledge, skills and training meets requirements and is up to date. If you are applying to become an approved ELC provider then the National Standard criteria requires you to achieve a minimum of 12 hours CPL per year.
It is therefore important to consider what counts towards this minimum requirement. There is more to CPL than attending training workshops. There are many things that you perhaps already do to improve your knowledge or enhance your service, e.g. completing e-learning courses, watching webinars, reading a book or online article, researching new techniques or legislation, taking part in online discussions with other providers. All of these things can count towards your CPL so it is important that keep a record of everything you do, what you have learned from it and any changes or improvements you have made as a result.
Our CPD Record & Planning Pack can help you put together a comprehensive portfolio to review and assess your current knowledge, record skills and training and plan for future CPD.
If you are looking to undergo further training, or are working towards the required benchmark qualification (SCQF Level 7) in order to become an ELC practitioner then you should check whether you can receive help towards the cost of your training. Following their suspension in September, applications for Individual Training Accounts (ITAs) are now open.
Find out more about ITA funding here.
In the South (Ofsted)….
Teaching Phonics in the Early Years
Following some misconception and confusion, Ofsted have confirmed that there is "no expectation" that providers should teach phonics before children reach Reception. We are however expected to be 'knowledgeable enough about phonics' and be ready to support children who demonstrate interest and who are showing signs of being 'ready for it'. In the early years ensuring children are secure in their listening and communications skills alongside developing enjoyment and interest in books and stories will always take priority.
Read more in this Tes News article.
New Inspection Framework Grades
Have you been downgraded in your recent inspection? Ofsted have provided reassurance that a good grade under the new Education Framework is not necessarily a downgrade from an outstanding grade previously awarded under the old Common Inspection Framework. What we need to be aware of is that the new framework is focusing on the quality of education so whilst we need to maintain our high standards in all areas of our provision, our curriculum practice is now being more closely scrutinised so we should look at this in detail and consider where we can make further improvements.
The Early Years Inspection handbook states "In order for the quality of education to be judged outstanding, it must meet all of the good criteria securely and consistently." As a starting point, we should therefore work through all of the good grade criteria first before moving on to outstanding.
Take a look at our Preparing for Inspection Hot Topic for further ideas of how you can best prepare for an upcoming inspection.
Inspections and reception children
How Ofsted inspects the care of reception children has changed. Whilst settings which provide care for both early years and reception children must comply with the EYFS for all early years children, Ofsted recognises that reception children receive their main learning at school. For these children there is no expectations for curriculum or record keeping, however inspectors must use their 'professional judgement' as to whether children's individual needs are still being met in a safe and stimulating environment.
This blog by Sarah Neville of Independent Childminders is an excellent read!
Are changes to the EYFS really necessary?
A recent survey carried out by a coalition of early years organisations has found that many within the sector are not in favour of the proposed changes to the EYFS and that the majority support the framework in it's existing form.
The online survey received over 3000 responses and also reinforced the opinion that shape, space and measure should be kept central to mathematics and that there should be a stronger focus on technology.
Concern has been raised as to whether any changes would be an expensive unnecessary upheaval to implement and that the proposed changes are not well-designed to support children's learning and development throughout the EYFS.
With the formal consultation on the reforms now closed, we shall need to wait and see what happens next.
Read more about the survey here and find the full report here.
New childminder applications
If you are looking to register as a childminder or nanny, you may find that you are currently unable to apply. This is because Ofsted are making changes to application process for new early years settings. The current freeze is to allow Ofsted to check forms that have been submitted previously and to clear the backlog before the new applications system comes into play.
It is important to note that the registration system is not changing, just the process in which new settings can apply. The new online application system for childminders and nannies is due to be available from the Gov.uk website from the 19th of February.
You may find our Start Up Steps useful if you are new to childminding.
And at MindingKids…
There are big changes going on behind the scenes!
At the end of January, we heard news from our website development agency that they are to be closing their doors. This has come as an unfortunate surprise as we had been looking forward to working with them this year on some new projects. We do however still have our original developer fully on board and working with us to find the best solution to take forward our visions for the website and app. We see this as an exciting opportunity for some fresh eyes to assist with our future goals and are confident that our steady growth in membership and followers will attract the right industry experts. – Watch this space!
New app advertisement and app guide pages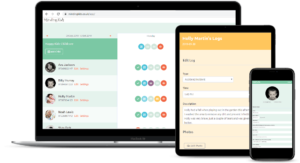 We have recently made some improvements to the app advertisement and app guide pages on the website. We feel that the new pages better explain what the MindingKids App is all about and clearly set out it's features and benefits.
If you have not already given it a go, you can TRY THE APP FOR FREE HERE !
The MindingKids App could be your Perfect Companion!
Supporting the changes
We are continuing to keep an eye on the huge changes that are going on up and down the country and are doing our best to support our members and followers with advice, new resources and updates.
As part of our work to support childminders with the ELC expansion in Scotland, we recently published a FREE Approved ELC Provider – Childminder Checklist and are working through some further updates to help support those who are applying for ELC status. As the application process is unique to each local authority there may be slight variations as to what evidence providers are required to submit. We are very grateful to those that have got in touch to share their experiences so far and asked about things they were unsure of. A recent example of this is the requirement for a Continuity Plan which we have now added a template for in the Policies & Procedures Pack. We welcome all questions, feedback and requests as this allows us to build up a better picture of how MindingKids can help.
As for our followers in England, we are keeping an eye on how the new inspections are going and have plans to update some existing packs and create some new resources that will assist. We are also watching with interest what happens following the consultation on the changes to the EYFS so as we can plan appropriate improvements to our learning and development resources.
It is fair to say that 2020 is going to be a very busy year for us all!
Since our Autumn News Update the following resources have been added, updated or improved…
Remember MindingKids Members have unlimited access to all MindingKids resources immediately as they are added or updated! Click here for further details!
New Resources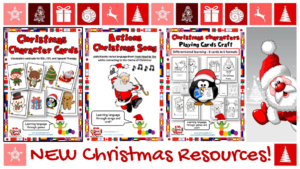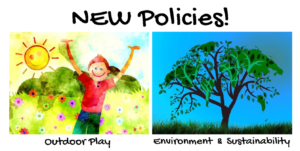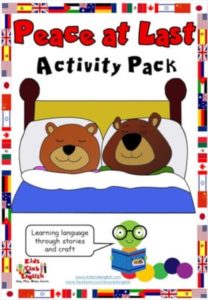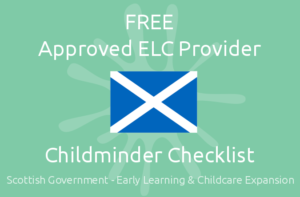 Updates / Amendments
In addition to adding new policies to the Policies & Procedures Pack we have also refreshed our Equal Opportunities Policy template to an Equal Opportunities and Inclusion Policy. The revised policy template now includes a section on gender stereotyping and equality and covers how children whose home language is not English will be supported.
Website Improvements
NEW App Advertisement & App Guide Pages – Save Time, Meet Requirements, and Improve Parent Communication!
NEW MindingKids Gift Vouchers! – An OUTSTANDING Gift for all childcare professionals including Childminders, Nurseries, Teachers and Nannies!
AND Coming Soon…
Thank you to all for your continued support! Keep a look out for more MindingKids News soon!
Many thanks! Cheryl & The MindingKids Team! xxx