As Christmas approaches, you may be in need of some last minute present inspiration.
If you have friends, loved ones or colleagues already in childcare or who are looking to start up their own childcare business then a MindingKids Gift Voucher could be the perfect gift!
Choose from £5, £10, £20, £30 vouchers or contact us for a value of your choice.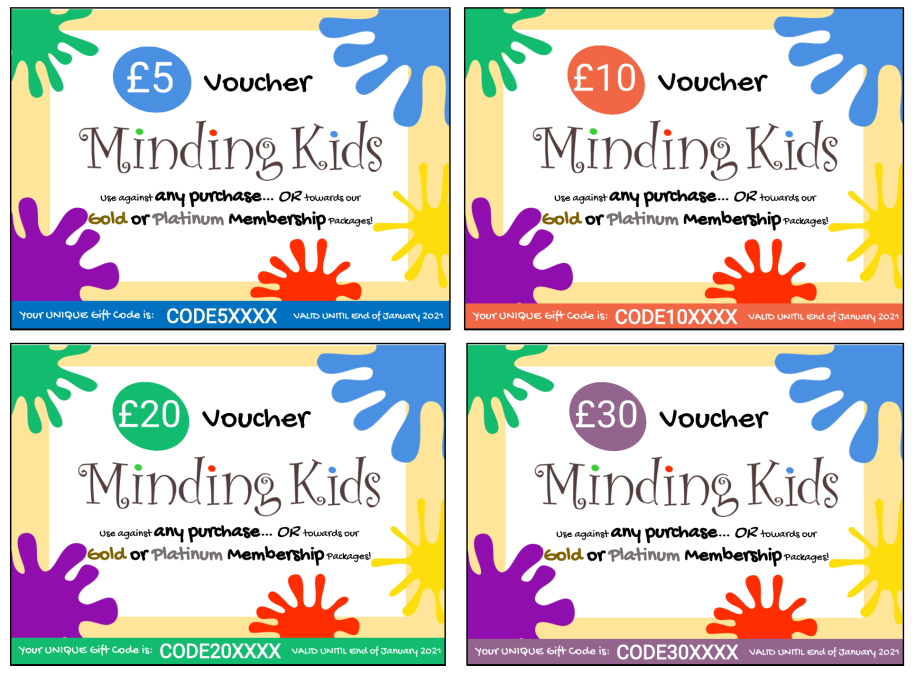 An OUTSTANDING Gift for all childcare professionals including Childminders, Nurseries, Teachers and Nannies!