Our seasonal news updates summarise the latest childcare news plus which MindingKids resources have been added or revised so you can easily keep on track and up to date.
Well what a year we have had! I hope that you are all safe and well, holding strong and that despite continuing restrictions are staying positive and looking forward to better times ahead.
Hello and Welcome to all our new visitors, and a MASSIVE THANK YOU to all of our loyal members, customers and followers for your ongoing support!
Whether you are just starting out in the world of childcare or have years of experience, we hope that find something on our website to help you on your journey.
In the news…
😷Coronavirus Guidance
With restrictions and rules constantly under review it is essential that we keep up to date with the latest guidance and understand what to do in the event of a suspected or confirmed case.
Each of the four UK nations are implementing different local and national restrictions to manage the pandemic so it is important that we continue to check and follow the correct advice.
Guidance for childminders in Scotland can be found here.
And the Care Inspectorate has a useful poster here.
Guidance for education, childcare and children's social care settings in England can be found here.
Guidance for childcare providers in Wales can be found here.
And guidance for childcare providers in Northern Ireland can be found here.
These free posters from childcare.co.uk also provide a quick reference guide on what to do in the event of a suspected or confirmed case in your setting:
If a child or staff member has symptoms
💷Financial Support
Prior to the current national lockdown in England, the chancellor announced that the Coronavirus Job Retention (Furlough) Scheme would be extended and also confirmed that a 3rd grant would be made available via the Self-Employed Income Support Scheme.
If you employ staff you can find information about the extended job retention / furlough scheme here.
Or if you are self-employed, information about the Self-Employment Income Support Scheme grant extension can be found here.
You can also find some useful information on the Money Saving Expert website here.
Information about further sources of support for childcare providers can also be found on the PACEY and SCMA websites.
🧒Child Development Impacted by Pandemic
Results from an Ofsted survey have confirmed concerns that pandemic has had a significant impact on children's learning and development. More than 200 early years providers took part in the survey which revealed that following the first lockdown many children had returned to settings with a loss of confidence and had fallen backwards in their social and emotional development and independent skills, for example toilet training.
Read more in this Nursery World article here.
It has never been so important to provide children and families with the support they need during these difficult times. The NSPCC has some useful resources on their website here.
Helping children to recognise and understand emotions and talk about their feelings is particularly important part of their social and emotional development. Take a look at our Feelings & Emotions Activity Pack for some fun learning ideas.
❤Supporting Children with Bereavement
Helping children to understand and cope with the loss of a loved one can be extremely difficult, especially if the loss has been sudden and unexpected. It is important that we all know how to deal with such a traumatic event, especially during these unprecedented times.
Find information, advice and a helpline on the Sudden website and on the Young Minds website.
🆓Free children's mental health course
The Open University has launched a free online course to support children's mental health and wellbeing. With an increasing number of families seeking support and the worrying impact that the pandemic has had on children, the importance of a greater understanding of mental wellbeing in children is paramount.
The eight week course (24 hours of online learning) focuses on the mental health and wellbeing of babies and young children (up to eight years) equipping both parents and professionals with invaluable knowledge on how to improve children's sense of wellbeing and prevent poor mental health.
On completion of the course, participants will receive an certificate of participation and an Open University digital badge, an excellent addition to your professional development.
Find out more and sign up here
📞New helpline for BAME families
Children's charity Barnardos has launched a new helpline to support black and Asian families through the effects of the pandemic. With those from Black, Asian, and minority ethnic communities more likely to contract, become seriously ill or die from coronavirus, the helpline will provide advice and direct families to forms other organisations who can help with financial problems, sickness issues, bereavement and other issues such as poverty, overcrowding and mental health problems.
Find further information about the new helpline here.
🚸Road Safety Week
This week is Road Safety Week, the UK's biggest road safety event which aims to raise awareness about road safety for all road users and pedestrians. With daylight hours falling at this time of year, we must be extra careful when crossing roads and take into consideration that it is difficult for drivers to see us on dark nights. We can all play a part in helping children to learn about how to stay safe.
Find more information and road safety resources on the following websites:
🥕See and Eat
As part of the See & Eat project, funded by European Institute of Innovation and Technology (EIT) Food, a new website has been launched which aims to encourage children's willingness to try, taste and eat more vegetables. Supported by the British Nutrition Foundation, the website includes a series of ebooks which show vegetables in their whole form and help to explain where vegetables come from and how they grow.
Research has shown that children are far more likely to try vegetables if they have a greater understanding of what vegetable are and the journey from farm to plate. The website also includes some excellent free resources and activity ideas. Perfect for helping little ones to learn about vegetables and encouraging healthy choices.
Find the See and Eat website here.
Take a look at our Healthy Eating Pack for more ideas to encourage Healthy Eating or for resources to support you with food safety and managing allergens within your setting.
For providers registered in Scotland (Care Inspectorate)….
💻Online Seminars for Early Learning and Childcare
A series of online webinars are being put together by the Scottish government and partners to support the childcare sector in delivering high quality care during the pandemic. Two evening sessions, specifically for childminders will take place on Thursday 26th November and Wednesday 9th December which will focus on safety measures during the pandemic, the reasons for these measures and the actions that must be taken in the event of an outbreak.
Keep an eye on the SCMA news page for further details and how to book.
📹Early Learning and Childcare Improvement Programme Bitesize resources
The Early Learning and Childcare (ELC) Improvement programme's main aim is to support funded ELC settings in meeting the quality criteria part of the Early Learning and Childcare national standard.
In September, they released a series of online bite size resources to support providers with knowledge and skills in specific areas with the first sessions focussing on completing the new Key Question 5 (COVID 19) self-evaluation.
The sessions are available to view on the Care Inspectorate Hub page alongside further resources and practice ideas including tips on inspections, safe recruitment and management of medication.
Worth a watch for any childcare setting whether you are registered to provide funded care or not.
Find the Early learning and childcare improvement programme's bite size resources here.
Our EXAMPLE Answers to the new Care Inspectorate Self-Evaluation Key Question 5 will also help you to consider all of the things you are doing to protect everyone at this time
For providers registered in England (Ofsted)….
⭐Further guidance on revised Development Matters
A new publication, The Revised Early Years Foundation Stage: Principles into Practice has been released by Dr Julian Grenier, the head teacher who led on the revised Development Matters. The new document is intended to further assist providers in understanding and implementing the updated Development Matters.
Download the new guidance document for free here
The updated Development Matters guidance here.
And the new EYFS (Early Adopter Framework) to be followed from September 2021 here.
The updated Development Matters non-statutory guidance aims to support provider's understanding of children's development, how they learn and how they can best nurture and support next steps. Providers may choose to use the new guidance now to assist with learning and development strategies in their setting however they will still need to follow the existing EYFS framework until September 2021.
MindingKids is currently working on creating and updating resources in time for the new EYFS framework next year.
📋New Early Years Inspection Arrangements
Ofsted have set out how it will introduce a new, 'more proportionate and flexible approach' when inspecting early years providers following the coronavirus (COVID-19) outbreak. The new arrangements will see all providers inspected within a 6 year window, scheduling visits based on risk assessments and previous inspection grades. Settings who have not been awarded a good grade, or where concerns have been raised will be prioritised along with newly registered providers.
Read more about the new inspection arrangements here.
And at MindingKids…
😊Committed to Help
We understand that the pandemic has hit the childcare sector hard and that for many of us, it may not be business as usual for some time to come. We are committed to help in whatever way we can to support with the hard work that you do and as always are open to requests and suggestions. Perhaps you have adopted new ways of working during the pandemic or have come across situations that has made you reassess the quality of your provision.
If we can assist you with resources, activity inspiration or if we can adapt any of our existing packs to better suit your circumstances, we would love to hear from you. Please contact us with your ideas and we will do our best to help.
✔Following Frameworks
As part of our work to assist providers in following the relevant frameworks and supporting children with their development progress, we are continuing to review and update several of our Learning & Development Packs. In addition to adding Welsh Foundation Phase versions to our existing packs, we are also introducing Realising the Ambition versions for providers in Scotland and working on updates ready for the New EYFS to be followed by all early years settings in England from September 2021.
In addition to the revisions to our downloadable packs, we are also making some changes to the Observations / Outcomes section of the MindingKids App! We are adding further outcomes to support Realising the Ambition, the Welsh Foundation Phase AND the NEW EYFS….making the app the perfect paperless solution for tracking development progress!
New outcomes will be added to the App over the coming months with the Realising the Ambition outcomes expected before Christmas! Keep a look out for further details soon!
To find out more about the MindingKids App or sign up for a free trial CLICK HERE!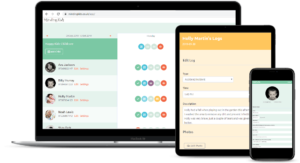 Since our Summer News Update the following resources have been added, updated or improved…
Remember MindingKids Members have unlimited access to all MindingKids resources immediately as they are added or updated! Click here for further details!
Coronavirus Support
Revised to reflect the latest government guidance and health advice:  
FREE Coronavirus Parent Information Sheet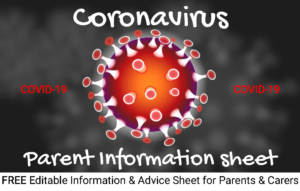 Share essential information about the Coronavirus, it's symptoms, where to find the latest government advice, and explain the procedures your setting will follow to minimise risk and disruption.
Coronavirus – How can I help HOT TOPIC – links to advice, guidance and resources to support childcare providers, children and families during the Coronavirus pandemic.
Coronavirus Policy – included with Policies & Procedures Pack – edit to suit your own setting and circumstances.
Coronavirus Risk Assessment – included with Risk Assessments Pack – add to or amend as you require to suit your setting and circumstances.
New Resources
The Smartest GIANT in Town Activity Pack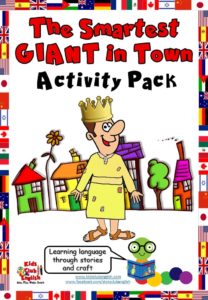 Designed to complement the story The Smartest GIANT in Town by Julia Donaldson and Axel Scheffler, these crafts and activities support teaching of clothes vocabulary, animal vocabulary, as well as useful story language. Excellent for supporting literacy whilst also developing fine-motor skills, social skills and understanding of the world.
NEW & IMPROVED! Learning Journals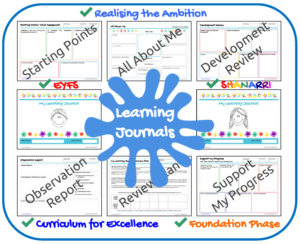 Create comprehensive Learning Journals for every child in your care. Suitable for childminders and ALL Early Years settings – 3 versions available for providers based in Scotland, England or Wales!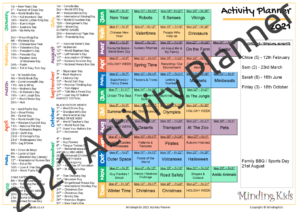 Plan out your topics and themes for the entire year! Includes a handy list of 2021 special dates and festivals.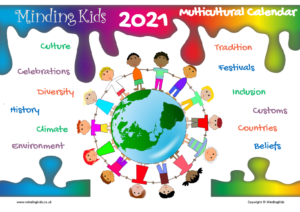 Perfect for long term planning and teaching children about festivals, cultures, traditions and awareness days from all over the world! Excellent for displaying in your setting, to give as gifts to families or to plan for the year ahead in your own household. INCLUDES Activity Ideas Sheets packed full of ideas for to enhance children's learning around each special day.
Updates / Amendments
Individual Planning & Progress Summaries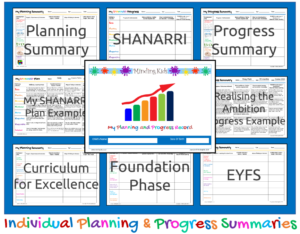 We have made some changes to our Individual Planning & Progress Summaries to include a NEW User Guide and, for providers registered in Scotland, we have added Realising the Ambition versions of the planning and progress summaries! Keep comprehensive learning records for every child in your care.
AND Coming Soon…
Realising the Ambition, Welsh Foundation Phase AND NEW EYFS outcomes for the MindingKids APP!
Thank you to all for your continued support! Keep safe and look out for more MindingKids News soon!
Many thanks! Cheryl & The MindingKids Team! xxx