How can we be sure that we are doing everything we can in our settings to support children, families and staff at this difficult time? 
Let's ASK them!
Use these Coronavirus Questionnaires to collect valuable feedback from children, parents and staff, helping you to identify positive performance that should be continued as well as highlight areas where further improvements can be made.
Perfect for involving children, parents and staff in evaluating the Quality of Care and Support you are providing throughout the pandemic!
AN EXCELLENT ADDITION TO YOUR SELF-EVALUATION PROCEDURES!
Versions available to suit Childminders, Nurseries, Childcare Settings & Clubs!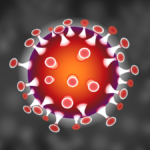 AND visit our Coronavirus – How can I help HOT TOPIC for further links to advice, guidance and resources to support childcare providers plus ideas of how we can help families and children cope with the Coronavirus pandemic.
Looking for more resources to assist with Self-Evaluation?
Take a look at these: