Our seasonal news updates summarise the latest childcare news plus which MindingKids resources have been added or revised so you can easily keep on track and up to date.
WOW! What an amazing summer it has been! We have been so lucky with the weather this year, so many opportunities for outdoor play and exploring. WELCOME to all our new visitors, and a huge THANK YOU to those who have recently purchased resources or signed up for MindingKids Membership. Whether you are new to MindingKids or have been with us for a while, we hope that you will find something on our website to help you with your childcare business.
So what's been happening in the world of childcare?…
GDPR – Are you compliant?
The new General Data Protection Regulation came into force on 25th May replacing the UK Data Protection Act 1998 and bringing with it stricter rules on how all businesses collect, process and store data. Childcare providers are no exception to this rule and must register with the ICO (Information Commissioner's Office) and ensure their procedures are compliant with the new laws. If you are yet to make changes or are unsure if you are doing everything required, take the time to read through our FREE guide. We also have a handy GDPR Toolkit to help you ensure you have all the necessary documentation in place.
Meningitis Awareness
The charity Meningitis Now is encouraging all early learning and childcare providers to sign up for their new Meningitis Aware Recognition Mark (MARM) which aims to raise awareness of meningitis and meningococcal disease. On completion of a checklist providers will be awarded with the mark (the first of its kind in the UK) which will demonstrate the provider is fully aware of the signs and symptoms of meningitis, what action to take if a child becomes unwell and also that all staff are fully trained. The charity hopes it will become a recognised mark which will not only install confidence in parents but also help to promote the importance of vaccination and what can be done to reduce the risk of outbreaks and save lives.
If you are interested in becoming a Meningitis Aware Setting, you an find out more here.
Internet Safety
The government has taken steps to establish a new UK Council for Internet Safety known as UKCIS. Bringing together a partnership of more than 200 organisations including government, regulators, industry, law enforcement, academia and charities, UKCIS will expand on the work of the UK Council for Child Internet Safety (UKCCIS) to improve the online safety of everyone in the UK. The new Council will include representatives from children's organisations which will help to ensure continued emphasis is given to issues which have the largest impact on children and young people including exposure to inappropriate sexual imagery, pornography, violence, bad language, grooming and cyber bullying.
You can read more about the new Council for Internet Safety here and the Council for Child Internet Safety here.
If you allow children access to the internet during their time at your setting, it is essential that you consider the risks, educate them about keeping safe online and also have a robust Internet Safety Policy in place. Find a template policy available in our Policies & Procedures Pack and visit the NSPCC website for lots of online safety information and resources.
Dogs Trust Education Team – Resources for Early Years
Since 2003 The Dogs Trust Education Team have been delivering workshops to schools and in the community. Their aim is to educate children about responsible ownership and safety and believe that teaching children at a young age about the commitments involved will help to reduce the number of dogs that are mistreated and / or abandoned. They are looking to develop some new resources for pre-school children to help them learn about dog safety and are looking for the input of early years providers via an online survey.
You can find out more about the Dogs Trust Education Team here.
And take part in the short online survey here. All entrants will be entered into a prize draw to win a goody bag including puppets and books!
In the North (Care Inspectorate)….
Introducing Children's Rights Training Tool
A new training tool has been launched by the Scottish Government to support childcare professionals in understanding children's rights and how we can ensure they are best implemented in practice. As part of the government's ambition to make Scotland the best place for children to grow up the ten minute online training tool has been developed with the aim to raise awareness not only amongst childcare providers, but also amongst parents, carers and anyone who has regular contact with children.
Find and complete the training tool here.
Share this with any staff or assistants you employ, with parents and carers and don't forget to make a note of this training in your CPD Records.
See MindingKids CPD Record & Planning Pack for assistance with planning and recording your ongoing professional development.
ELC Expansion Programme Update
In July the Scottish Government published an update on the Early Learning & Childcare Expansion Programme. By August 2020 the annual early learning and childcare (ELC) entitlement for all three and four-year-olds, and eligible two-year-olds, will go up from 600 hours to 1140 hours. The update covers all that is being done to ensure that the programme is delivered successfully including:
the independent analysis of the over 200 responses received from the Early Learning and Childcare Service Model for 2020 Consultation which closed at the end of June.  A report will be published in the autumn alongside the final version of the National Standard.
The development of a National Induction Resource to support the professional development of all new staff that enter the ELC sector and ensure that they have a clear understanding of their contribution towards delivering high quality care and improving the outcomes for children.
The Inclusion Fund which will provide funding to early learning and childcare settings to ensure children with additional support needs access their funded entitlement.
You can read the full ELC Expansion Programme update here which includes a list of useful key contacts and relevant publications.
New Safe Sleep Guidance
A new 'Reduce the Risks' leaflet has been published by the Scottish Cot Death trust which clearly explains what can be done to promote safer sleep for babies and young children. In addition to highlighting what can be done to create a safe sleeping environment within the home, the leaflet also covers safer use of car seats and bouncers, essential information for parents, carers and childcare providers.
You can find the full Reduce the Risks leaflet here.
And the Easy Read Leaflet here – perfect for sharing with parents and displaying in your setting.
Further information about Sleep Safety Guidance visit the Scottish Cot Death Trust website.
In the South (Ofsted)….
Updated Guidance – Working together to safeguard children
The statutory guidance Working together to safeguard children has now been updated and can be found on the government website here. All registered childcare providers in England are required by law to follow this guidance so it is extremely important that you are aware of any updates and make changes where required to your safeguarding procedures.
Sarah Neville of Independent Childminders has put together an excellent summary of the changes in her blog here.
We have now updated our Child Protection / Safeguarding Policy template within our Policies & Procedures Pack to reflect the new guidance. You should take the time to have a read through your own policy to ensure it is up to date and also to include the contact details for your new Local Safeguarding Partnership.
This 'Young People's Guide to Keeping Children Safe' is also very useful to share with older children or with any young assistants you work with.
Keeping Children Safe In Education
This statutory guidance for schools and colleges has also been updated and can be found here. The Safeguarding In Schools Website summarises the changes which focus on children with SEN and disabilities, online safety and the importance of having multiple emergency contacts for children.
Ofsted Updates
Ofsted have announced some changes that it is important to be aware of.
From January 2019 all statutory changes must be reported to them via the online EY3 Form. It will no longer be possible to notify them of changes via email.
New registration certificates will no longer be sent out in the post and will be distributed instead by email. Any existing paper certificates will remain valid.
If you are in the process of registering or interested in becoming a registered childcare provider, you can find lots of helpful information on the Ofsted Facebook Childcare Registration Page.
Trial of Revised Early Learning Goals (ELGs) 
The Department for Education has released the proposed changes to the Early Learning Goals (ELGs) which are to be trialled from September in 25 schools across England. All schools taking part will give feedback throughout the 2018 / 2019 school year and a full consultation will then take place on the proposed changes.
The DfE claims that the main aim of the revised goals is to close the 'word gap' between disadvantaged children and their peers, provide further support to children starting school with lower than expected language and social skills and also to reduce the workload on teachers.
This Nursery World article shares some interesting expert views on the proposed changes.
Whilst the proposed new ELGs focus on what it to be taught at reception level, it is important that we keep an eye on the changes which will no doubt affect early years providers further down the line.
30 hours – One Year On – What is the impact?
We are now a whole year on from the launch of the government's 30 hours early education policy. Pacey have released their latest Building Blocks survey which reports in detail the impact on childcare providers. It's key findings show that whilst 59% of childminders and 88% of group-based providers are offering funded places of some kind, almost two thirds (64%) feel that the funding rates paid by local authorities are not adequate. Almost a half of providers have reported a drop in profits as a direct result of the scheme with a similar proportion believing that offering funded hours in the long term is unsustainable.
You can read the full survey report here.
The Pre-School Learning Alliance are also undergoing a survey into the impact of the 30 years policy. If you have not already shared your views you can do so here….But be quick! The survey closes on 28th August.
MindingKids News
Resources and Updates
As our resource portfolio grows ever larger, we recognise that not only is it important to create new and exciting resources that will help inspire our customers and meet requirements, but also that we take the time to review some of our older packs and enhance and improve them to ensure their quality and relevance. The recent implementation of GDPR gives the perfect example of the necessity of this with relevant packs now revamped to assist with compliance and new resources introduced to help meet the fresh legislation.  – Find all our GDPR Resources HERE! We are committed to keeping our resources to a high standard and to meet the demands of our very supportive customers and members. Our 'to do' list is bursting at the seams with ideas for new resources and improvements…a sure sign that there are many more exciting new and improved packs on the way! If you have not already signed up…why not consider our membership packages to have unlimited access to ALL of our resources and easily keep up to date.
New Website
Excitement is continuing to grow behind the scenes as our developers work hard on the build of the new and improved website. We are very pleased with the final design and are positive that not only navigation will be improved with the new layout, search tools and revised categories but also that you will be impressed with our hot topics section which will guide you to information and resources relevant to current childcare issues. There is still lots to do but it will certainly be worth the wait!
MindingKids App Developments
In addition to the new website we are also looking at introducing some new features to the Web App including the ability to activate and de-activate children's profiles – useful if a child is to be absent from your setting for a prolonged period of time, for example whilst a mother is on maternity leave. We are also investigating introducing the ability to record and calculate expenses – perfect for keeping track of your accounts when on the go. The latter of these developments is still in the concept stages and we are taking our time to ensure any new features are introduced in a way that will compliment the app's current user friendly design. If you have not already tried the app, you can do so for FREE here and learn more about it's features in the App-Guide.
Tried the app before but fancy another go? No problem, contact us and we can grant you with a 2nd trial absolutely FREE!
Since our Spring News Update the following resources have been added, updated or improved…
Remember MindingKids Members have unlimited access to all MindingKids resources immediately as they are added or updated! Click here for further details!
New Resources
 and for our App Users…
App Information Sheet & Consent Form to assist with informing parents and GDPR compliance.
Updates / Amendments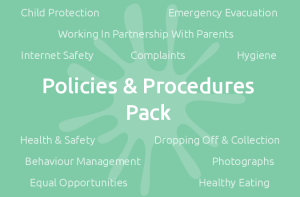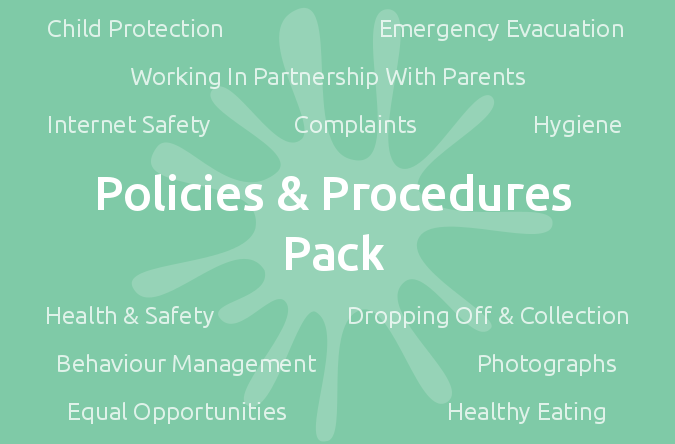 The following templates have now been revised:
Child Protection / Safeguarding Policy -Updated to reflect new Working Together to Safeguard Children 2018 guidance and in relation to accidents and the protection of vulnerable children.
Accident & Incident Policy – Updated in relation to accidents and the protection of vulnerable children.
Adult Protection / Safeguarding Policy – Updated in relation to safeguarding and accidents.
NEW & IMPROVED Parent Information & Marketing Pack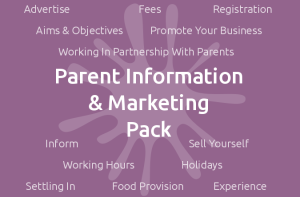 In addition to revamping the design of the existing resources, we have now added a Dealing With Enquiries section with a Care Enquiry Form and a Welcome Meeting Prompt Sheet to assist with responding to enquiries, recording important information, and ensuring initial meetings with parents flow well and reflect the professional service that you offer! 
REVAMPED & REFRESHED Risk Assessments Pack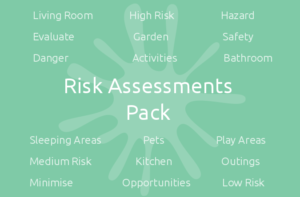 In addition to remodelling the format of the existing templates we have also added further template examples to cover more outings and various activities including paddling pools, picnics, outings to the woods, arts and crafts, messy and sensory play and active play activities.
AND Coming Soon…
POLISHED – Policies & Procedures Pack
Overnight Care Consent Form
Outer Space Activity Pack
Thank you to all for your continued support! Keep a look out for more MindingKids News soon!
Many thanks! Cheryl & The MindingKids Team! xxx