Do you employ staff in your setting or are you considering taking on an assistant?
Our Childminder Assistant Employment Pack will enable you to put together the information and documents you require to assist with recruitment and staff management and

meet new legal requirements for employers as of April 2020.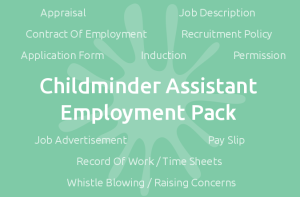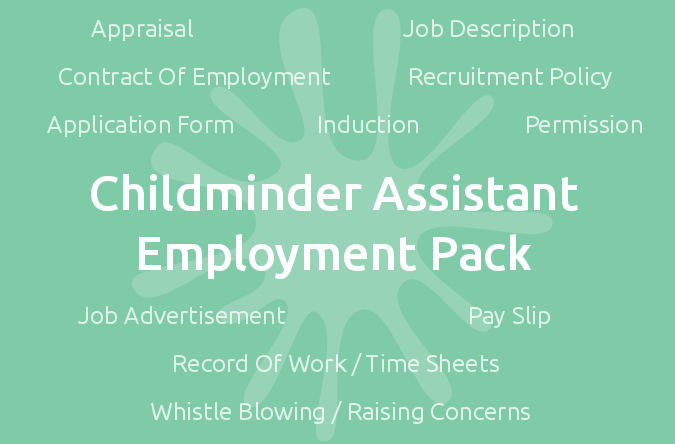 NOW Bigger & Better, Updated & Improved to include NEW Staff Care Plans, Staff Wellbeing Policy, Staff Handbook, Job Offer, Rejection and Dismissal Letter Templates, Self-Employed Assistant Agreement PLUS even MORE updates and improvements!
There are several benefits that employing an assistant can bring to your childcare service but along with taking on staff comes more legislation and requirements.
Not sure where to start?
This pack will help you understand what you need to do and support you with the paperwork requirements, leaving you with more time to concentrate on finding the best person for the job!
Simply edit the templates as you require to suit your own business!
Includes:  
Information and User Guide 
Resources to assist with recruitment and new staff procedures 
Resources to assist with setting and staff management
Staff Policies
Resources to assist with work records and payment procedures
PLUS new Customisation Service available!
Further personalise the templates and add a professional touch to your service documents.
Customisation service is FREE to all MindingKids Members or can be purchased as an additional service.