All childcare providers have a responsibility to support children's learning and development progress and plan activities that will help to encourage and promote their learning.
With big changes in childcare both North and South of the border, including the implementation of the new Early Years Inspection Framework for Ofsted providers and also in preparation for the Expansion of Funded ELC Provision in Scotland, there is greater emphasis on ensuring that the methods we use are successful in achieving high quality care and support for learning.
Inspectors are looking to see how well we know our children and that we have a good understanding of their development. It is important to be able to demonstrate how you plan and monitor progress for each individual child, offering activities that will not only link to their interests but also help to build on confidence and improve their chances of success.
THESE INDIVIDUAL PLANNING & PROGRESS SUMMARIES allow you to plan next steps or summarise progress on one single sheet!…
Choose from EYFS, Curriculum for Excellence, SHANARRI or Welsh Foundation Phase templates!
THE PERFECT SOLUTION TO CONSIDER CHILDREN'S PROGRESS IN EACH OF THE LEARNING AREAS AND PLAN AHEAD TO BEST SUPPORT DEVELOPMENT.
Complete weekly, monthly, termly or as you feel adequate to effectively plan and monitor progress. 
Use with the attractive front cover provided to keep detailed Planning & Progress Records for every child!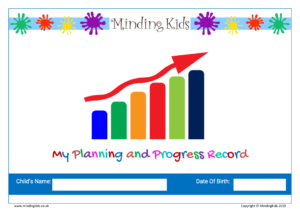 OR…Complete alongside our Learning Journals…to create comprehensive learning folders for EVERY child in your care!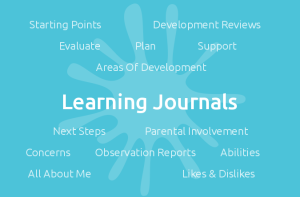 Also included in our LEARNING & DEVELOPMENT & BIG BUSINESS BUNDLE VALUE PACKS and our MEMBERSHIP PACKAGES!