Heads up everyone! We have now refreshed and updated our Logbooks & Forms Pack PLUS added some new records to make it even BIGGER & BETTER!
As well as revamping all of the existing forms, we have also added a NEW Illness Record, Physical Intervention Record AND Drop Offs / Collections Register! 
PLUS added versions for Nurseries & Care Clubs!
As a registered childcare provider, you are required to keep certain records in order to ensure the safety and wellbeing of all children, families, staff or anyone else who regularly attends your setting.
The Logbooks & Forms Pack will assist you in recording, checking and communicating essential information in a professional manner with ALL of the following:   
AND Logbooks & Forms Pack User Guide!
In addition to checking and documenting events in order to meet safeguarding requirements, records also assist in clear communication with parents, information reporting to relevant authorities, and very importantly act as evidence that you are meeting requirements.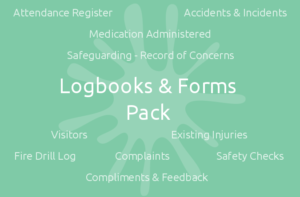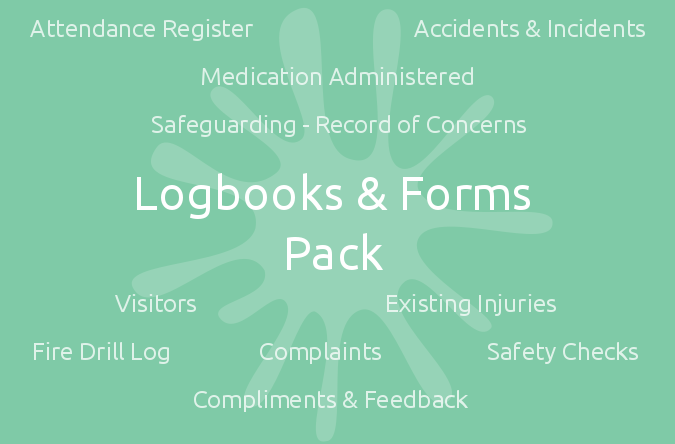 NOTE: This item is also included in the following VALUE PACKS:
OR is available via our Membership Packages!