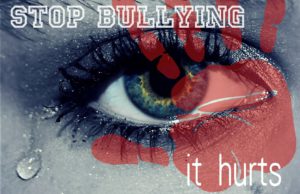 This week (14th to 18th November) is Anti-bullying week. What do you do to raise awareness and help prevent bullying from occurring within your service?
Bullying UK have released a variety of free resources including presentations, posters and flashcards to help children to learn about and identify bullying, the consequences it can have, where to go for help and what we as professionals can do to prevent bullying from occurring.
Find more information and these free resources on the Bullying UK website here.
If you do not already have one, it is a good idea to have an Anti-Bullying Policy in place alongside a Behaviour Management and Child Protection / Safeguarding Policy. These policies will  help define the methods you use to help prevent anti-social behaviour and abuse from occuring within your setting and what action you would take to protect children in the event of such detrimental behaviour.
MindingKids Policies & Procedures Pack includes templates for all of these policies which can be edited as required to suit your setting.