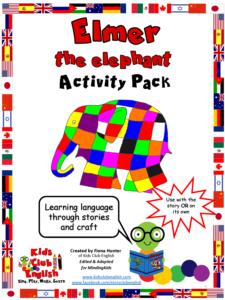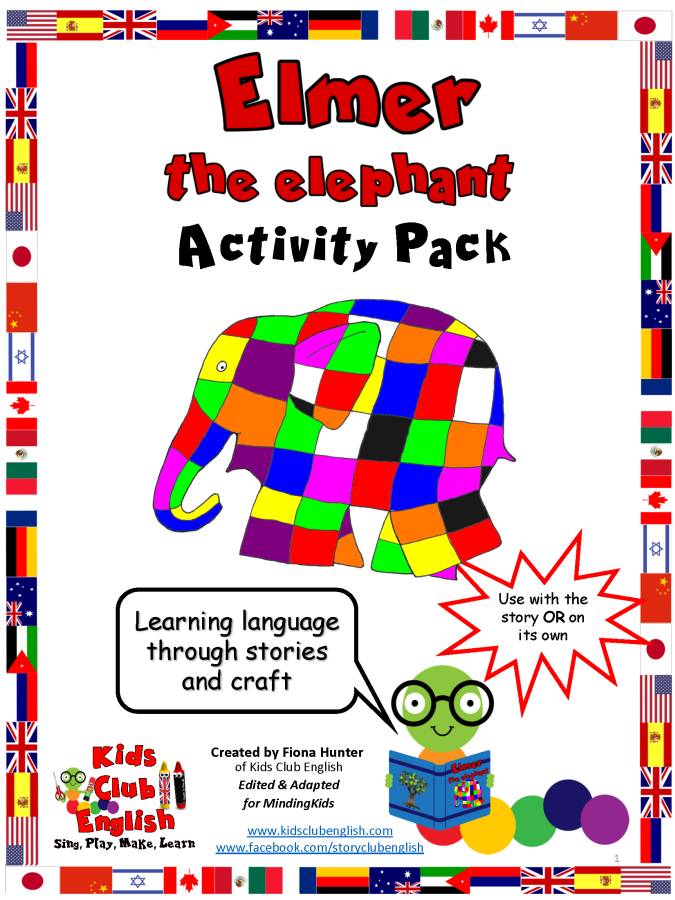 With thanks again to my very talented sister, Fiona Hunter of  Kids Club English, this amazing activity pack has been kindly added to MindingKids collection as another fantastic resource to support children's learning.
Designed to complement the story Elmer The Elephant, this exciting activity pack can be used to support children's learning in a variety of ways. Use with or without the story to help children with colour recognition, understanding patterns, counting, literacy and vocabulary development whilst building on the theme that we are all unique.
127 pages of information and resource templates including:
Storytelling Cards 
Colouring Sheets
Elmer Colour and Count
Elmer Finger Puppets (self assemble craft templates)
Elmer Jigsaw (self assemble craft templates)
Elmer Fortune Teller
Elmer Stick Puppets
Elmer Write and Draw
Matching Cards
Mini Cards
Flash Cards
PLUS detailed instructions, activity suggestions and descriptions for each section!
Please note that the templates provided require to be printed and self assembled.