By popular demand we have created NEW EYFS Development Rainbows to support providers with the NEW Statutory Framework! 
A QUICK, SIMPLE and ATTRACTIVE solution for monitoring and recording children's development progress in line with the
EYFS (2021)

Learning and Development requirements.

Use these colourful rainbow charts to assist with monitoring and supporting the learning and development of early years children in your care. Based on Development Matters outcome statements, the EYFS Development Rainbows will help you to follow the learning and development requirements of the Early Years Foundation Stage (2021) considering the various milestones and achievements that evident each child's overall wellbeing and development.

Full Rainbows (all learning areas) AND Prime / Specific learning area rainbows are included for the following age groups; Baby (0 to 18 months), Toddler (18 months to 3 years). Pre-school (3 and 4 years) and Reception level.
Excellent for sharing with parents and children who will be proud to see their achievements and progression.
SUPPLIED AS PDF FORMS, THIS RESOURCE CAN BE COMPLETED AND SHARED DIGITALLY USING A COMPUTER, TABLET OR SMART PHONE OR PRINTED OUT AND COMPLETED BY HAND.
⭐BLANK Rainbows, Front cover sheet and Display POSTER also included!
👀Providers in Scotland CHECK OUT our SHANARRI Rainbows to monitor and support the WELLBEING of all children in your care and demonstrate how you are Getting It Right For Every Child.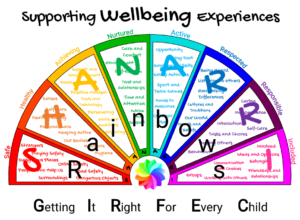 👍AND Providers EVERYWHERE can use our Development (Milestone) Rainbows to monitor and record development milestones and achievements.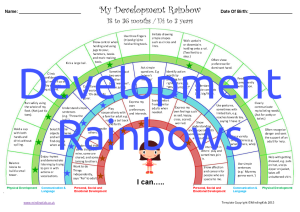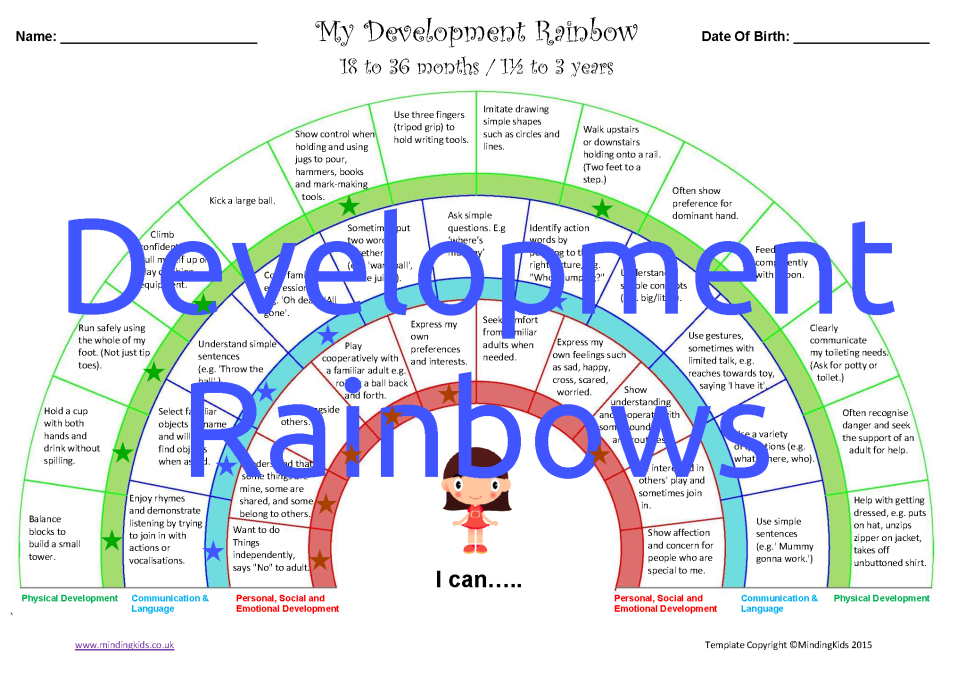 All MindingKids Resources are available to purchase individually OR…
WHY NOT BECOME A MINDINGKIDS MEMBER? PAY JUST £30 TODAY FOR UNLIMITED ACCESS TO EVERYTHING!