For providers registered in SCOTLAND

, we have added

Realising the Ambition

outcome statements to the

MindingKids App

!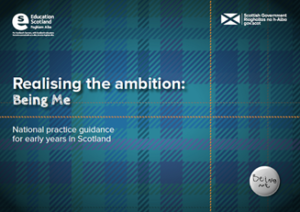 Link observations for individual children OR for your entire group to the national practice guidance, whilst considering INTERACTIONS, EXPERIENCES and SPACES that help to shape learning.
Add photographs and next step ideas to support development.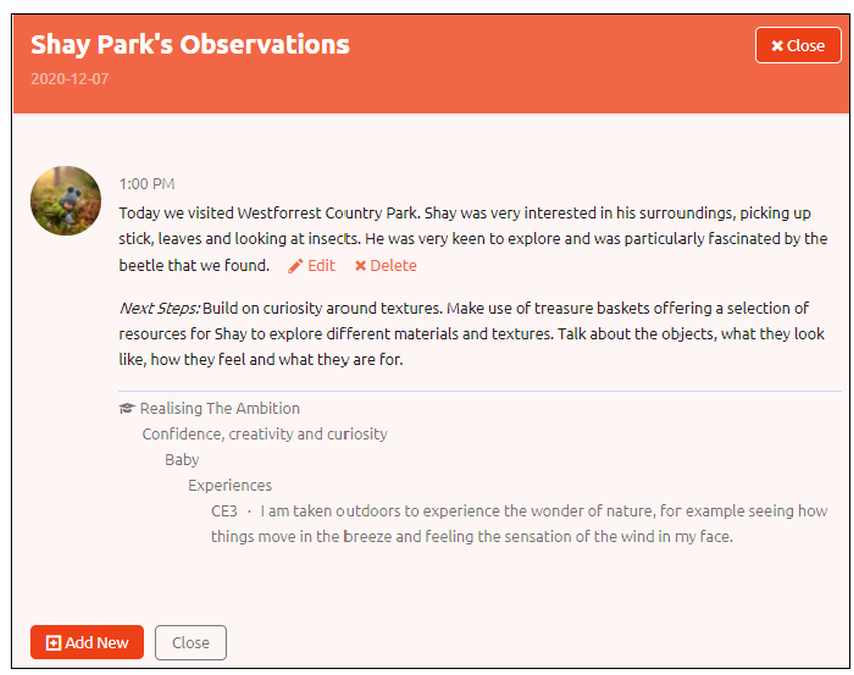 Create Observation Outcome Reports to keep comprehensive records of children's development and achievements, Share learning with parents AND demonstrate how you follow the principles of the early years guidance.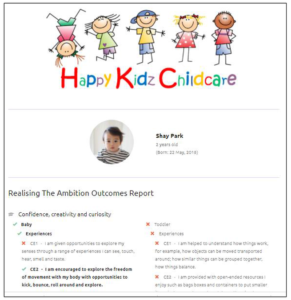 The MK App also supports
S

H

A

N

A

R

R

I

,

Curriculum for Excellence

,

EYFS

and

Characteristics of Effective Learning

!
NEW EYFS

and

Welsh Foundation Phase

outcomes COMING SOON!
REMEMBER: The Observation Outcomes should not be used as tick lists. They are there to guide you in considering and supporting children's progress and to remind you of development milestones to be looking for within each learning area. Children should not be expected to meet every single outcome.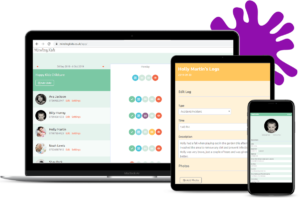 The perfect companion for your OUTSTANDING childcare business…
Manage Daily Tasks & Schedules
Record Attendance
Complete Daily Diaries
Log Events (Accidents/Incidents/Medication/Visitors)
Make Individual or Group Observations – Linking to Development Outcomes
Track Learning & Development Progress via Outcome Reports
…AND securely share Activity Reports with Parents, keeping them informed of their child's day, activities, special moments, and learning and development progress.
Following a free trial you will be prompted to sign up for MindingKids Platinum Membership. Access the MK APP and ALL of our downloadable resources as part of your subscription. 
Already had a free trial but looking to try again? Contact us now to request another 7 days access for FREE!