As more of us begin to reopen our services fully, or prepare to welcome new families after the summer break, it is worth considering whether it is time to review your fees structure.
Regularly reviewing the fees you charge for your childcare service is essential to ensure the sustainability of your business.
Whilst this can be an uncomfortable discussion to have with families, the continued success of your childcare business very much depends on your ability to to offer high quality care at an affordable price.
These NEW Revised Fees Notification Letter templates will allow you to formally notify families of any changes to your fees structure in a professional manner.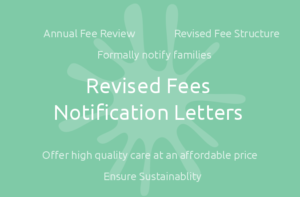 New Term = New Families!
The start of the new school term can often bring with it many changes. Whether you are looking to fill spaces or are already welcoming new families within your setting it is important to get things right from the outset.
Our Parent Information & Marketing Pack will assist you with marketing your business, handling enquiries, preparing for welcome meetings and also with providing parents and families with all of the information that they require about your childcare service.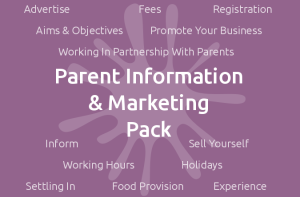 Create professional Business Cards, Adverts / Posters, Flyers and a comprehensive Information Booklet!
You can also personalise templates with our customisation service (Free to MindingKids members) allowing you to include your business name, add your logo or amend templates to suit your requirements!
CUSTOMER NOTICE
MindingKids is taking a holiday from Monday 20th July until Wednesday 12th August. Please excuse us whilst we take some time to re-charge our batteries!
All resource downloads and the MindingKids App will remain available during this time however, any CD orders, emails or messages may not be responded to until Wednesday 12th August. If you do have any queries, please double check the Help page as you may find the answer to your question here. If not, please contact us and we will respond to any urgent enquiries as soon as possible.
Many thanks, Cheryl & the MindingKids Team! xx