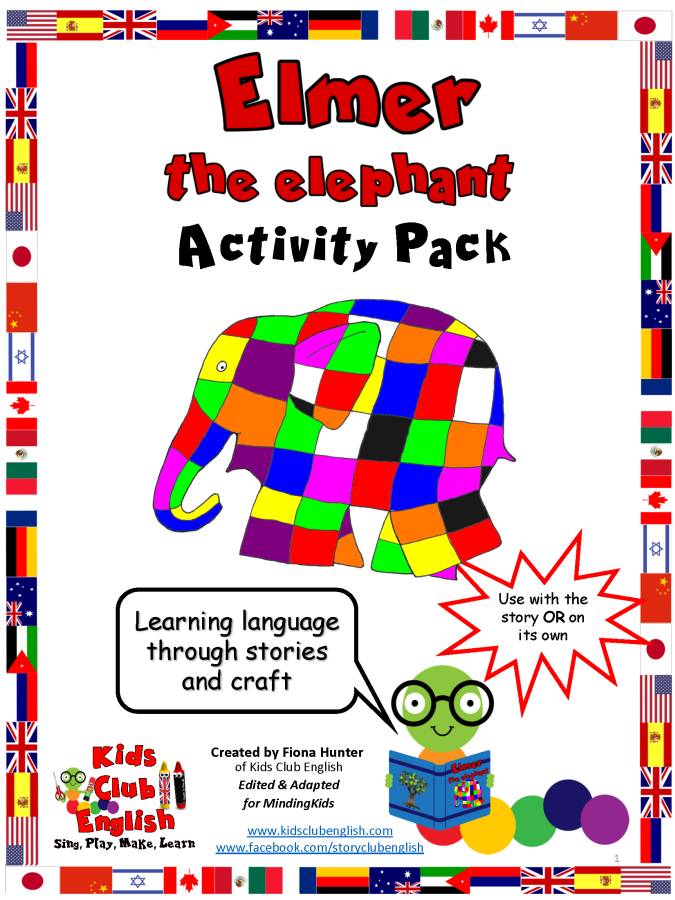 Elmer The Elephant Activity Pack
Designed to complement the story Elmer The Elephant, this exciting activity pack can be used to support children with colour recognition, understanding patterns, counting, literacy vocabulary development whilst building on the theme that we are all unique.
Created by Fiona Hunter of  Kids Club English this amazing activity pack has been kindly added to MindingKids collection as another fantastic resource to support children's learning.
Designed to complement the story
Elmer The Elephant
, this exciting activity pack can be used to support children's learning in a variety of ways. Use with or without the story to help children with
colour recognition
, 
understanding patterns
,
counting
,
literacy
and 
vocabulary development
whilst building on the theme that
we are all unique.
Through following activities in the pack, children are also encouraged to 
listen
and
follow instructions
, 
maintain concentration
on a given task,
talk about themselves
, learn about others and
develop social skills
.
This pack includes ALL of the following:
Storytelling Cards – Use as an alternative to the book or for a change of focus when re-telling the story using a more interactive approach. Suggested questions given on the prompt cards will allow you to further involve children whilst also provide further opportunity for key language focus and comprehension checks.
Colouring Sheets – A selection of colouring worksheets that can be used in a variety of ways to promote colour recognition, number recognition, understanding and creating patterns.
Elmer Colour and Count – Allow children to practice colours, numbers and counting.
Elmer Finger Puppets – Use the templates provided to make Elmer finger puppets then follow the activity suggestions to allow children to use their puppets in a variety of ways. Great for encouraging creative and imaginative skills!
Elmer Jigsaw – Three jigsaw templates are provided depending on the level of difficulty required. Follow the activity suggestions to create more learning fun with a scavenger hunt, jigsaw race or jigsaw craft.
Elmer Fortune Teller – This fun craft will provide opportunity for children to follow instructions, practice cutting, colouring and folding techniques whilst also working on their colour recognition and counting skills. Playing with their finished fortune tellers will encourage children to interact with one another and take part in a variety of learning games as described in the activity suggestions.
Elmer Stick Puppets – Use the templates provided to create stick puppets to further dramatize the story. Allow children to practice their craft skills by helping to put the puppets together then see if they can follow and re-enact the story using their stick characters.
Elmer Write and Draw – Focussing on the main theme of this story – that it is okay to be different, this activity provides an opportunity for children to reflect on themselves and what makes them different and unique. Brilliant for developing self confidence, recognising differences and learning to respect others! 
Matching Cards – Use these cards to play fun matching and memory games.
Mini Cards – Mini Cards can be used to play more matching and memory games as well as developing word recognition and literacy skills.
Flash Cards –  Use in a variety of ways to introduce and practice new language, develop literacy skills or as visual prompts for language games.
Detailed instructions, activity suggestions and descriptions for each section ALSO INCLUDED!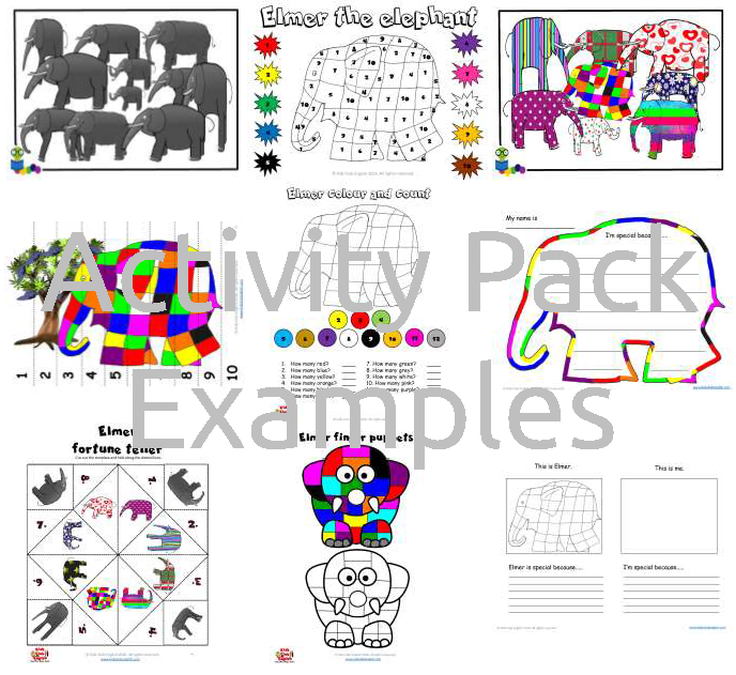 The above image shows just a small selection of what is provided in this pack. The entire pack contains
133 pages
of information and resource templates!
Please note the Elmer The Elephant story is not provided with this resource but is available in major book stores.  
Visit the Kids Club English Website for more Elmer Story videos, Songs & Crafts!
Further Details
This activity pack is supplied as a PDF file and is not editable.
Please note that parts of this resource require to be printed and self assembled.
For best results MindingKids recommends that you laminate flash / mini / matching cards for improved durability. Laminating materials are not included.
MindingKids Gold and Platinum Members have UNLIMITED ACCESS to ALL MindingKids resource downloads.
You may also be interested in the following:
In the Jungle Activity Pack
  – includes a 'Walking Through The Jungle Activity Pack' to complement the story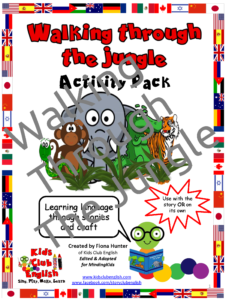 Adaptable Games & Activities Book
– More fun games and activity ideas to support children in each of the development areas!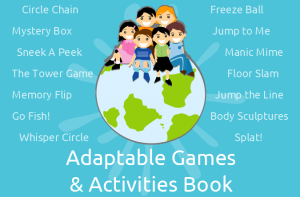 You must log in and be a buyer of this download to submit a review.