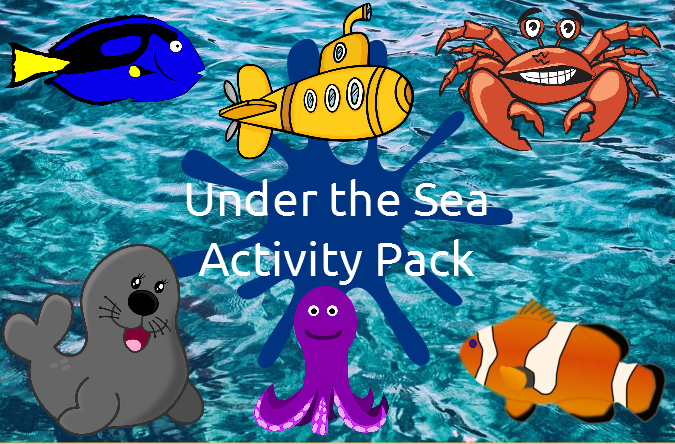 Under the Sea Activity Pack
This pack is bursting full with activities to keep children busy and learn all about sea creatures, oceans and life under the sea! Includes ACTIVITY PLANS & EXAMPLE EVALUATIONS!
This pack is bursting full with activities to keep children busy and learn all about sea creatures, oceans and life under the sea!
With ideas to cover all of the development areas, you will never be short of things to do to support learning and encourage next steps!
This pack includes all of the following:
Under the Sea Activity Ideas Sheet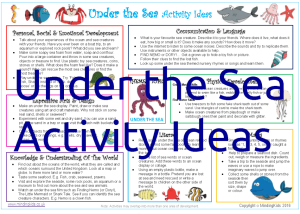 Links activity ideas to each of the development areas. Gather loads of inspiration for your Under the Sea theme!
Activity Plans & Evaluation Sheets
Great for showing inspectors how you plan activities, observe children and plan next steps to support learning!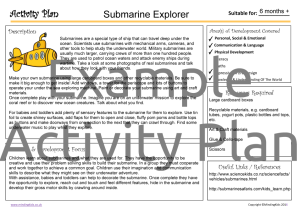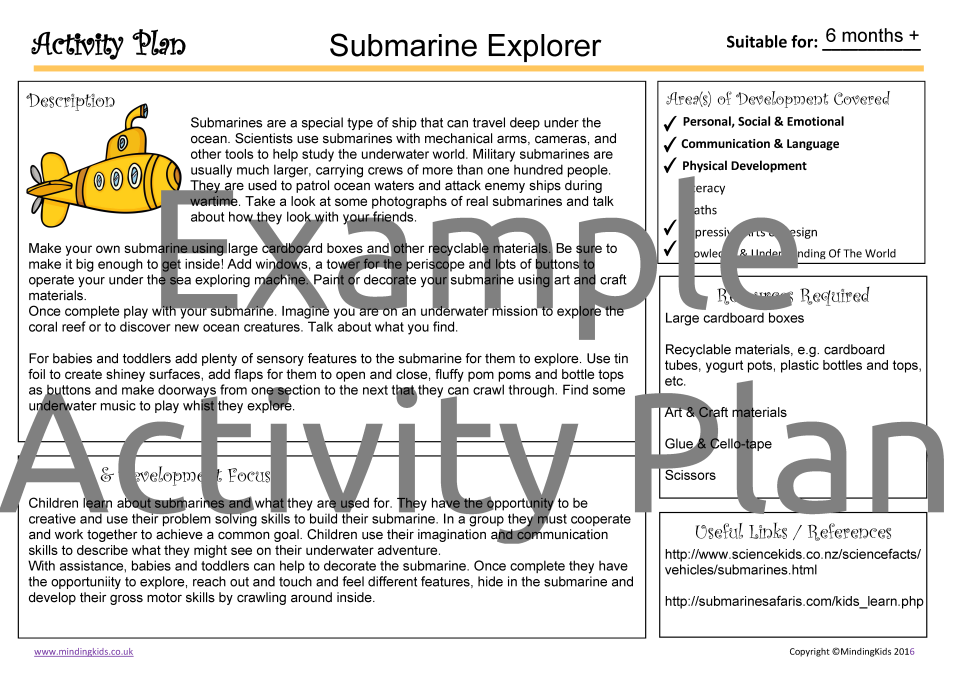 3 completed activity plans with example evaluations are included in this pack:
Message In A bottle
Soapy Sea Foam
Submarine Explorer
Completed plans cover resources required, activity description, appropriate ages for activity, useful links, areas of learning covered and learning and development focus ideas.
Evaluation sheets include name and date of activity, children taking part, evaluation description, best bits and worst bits about the activity and further / future ideas.
Blank activity plan and evaluations sheets also included to create and evaluate your own activity plans.
Under the Sea Fact Sheets
Learn all about the amazing creatures that live in our oceans.
Under the Sea Worksheets
Use these fun worksheets to help children practice their counting, reading, writing, pencil control skills and to learn about colours, shapes, patterns and size.
Picture Cards
Picture cards can be used in a variety of ways:
To help children learn about and identify ocean creatures.
For word recognition and literacy skills
Use two sets of cards to play snap or memory games (turning over one card at a time and remembering where it is in order to match it with it's pair).
To learn about colours and patterns (Find me a blue / Stripy fish, etc.)
To test children's knowledge (Show me the largest creature in the ocean, etc.)
Under the Sea Adventure Game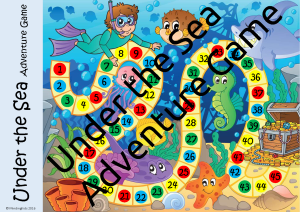 This fun game will encourage children to learn about and communicate their knowledge of the ocean, use their counting and number skills to move around the board, recognise colours, learn about letters and their sounds and express themselves through movement and sound.
Game rules and cards also included! 
Please see the Further Details tab above for file format and supply information.
Interested in MORE Outstanding Resources?…
Why not become a MindingKids member? PAY JUST £30 TODAY for UNLIMITED ACCESS to EVERYTHING!
Reviews
You must log in and be a buyer of this download to submit a review.
The blank Activity Plan and Evaluation Sheets are provided as PDF Forms. Simply click in each area to add information or to tick the learning areas covered, or if you prefer, print out and complete by hand.
All other resources in this pack are provided as standard PDF files and are not editable.
For best results MindingKids recommends that you laminate the picture cards, fact sheets and Under the Sea Game and cards so as they can be used again and again. Laminating materials are not included.
The download version of this pack is supplied as a ZIP FILE. Please see the Help page for further information.