You can now have ALL
EYFS guidance outcome statements right at your fingertips

with our NEW

EYFS Pocket Cards

!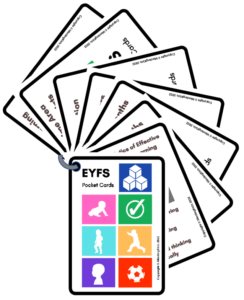 Based on the Development Matters  non-statutory curriculum guidance for the early years foundation stage, these

EYFS pocket cards

provide a quick and easy way to monitor and assess the development progress of children in relation to the learning and development requirements of the Statutory framework for the early years foundation stage (EYFS 2021). 
Have all the guidance outcome statements right at your fingertips for each learning aspect and age group alongside the suggested examples to support progress. 
Excellent for quickly linking observations and assessments!
Includes ALL of the following:
Learning Area Divider / Cover Cards
Age Group Divider / Cover Cards
Characteristics of Effective Teaching & Learning Cards
EYFS Pocket Cards for ALL early years age groups in each of the development areas! – with progress support examples condensed from the  Development Matters guidance. 
Early Learning Goals / Aspect Divider Cards
Optional Reverse Cards – Print and apply to the reverse of the corresponding learning area / age group cards if desired.  
Simply print, laminate (if desired), trim then assemble together to have all the information you require condensed into handy pocket cards!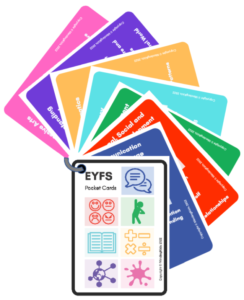 Based in Scotland?…
Check our Realising the Ambition and Curriculum for Excellence Pocket Cards!
OR…
Explore the MindingKids App for a
paperless solution

to recording and sharing learning & development progress.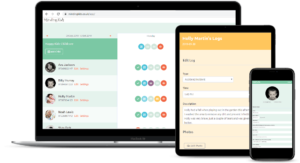 Supports EYFS, Curriculum For Excellence, GIRFEC / SHANARRI & Realising the Ambition!