The 22nd April is Earth Day! 🌎
A day to spread awareness of environmental issues and take action on what more we can all do to reverse environmental destruction and stop global warming.
Download this FREE Earth Day Activity Ideas Sheet for bundles of educational activity ideas to help children to learn about the importance of caring for our planet.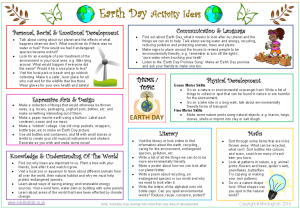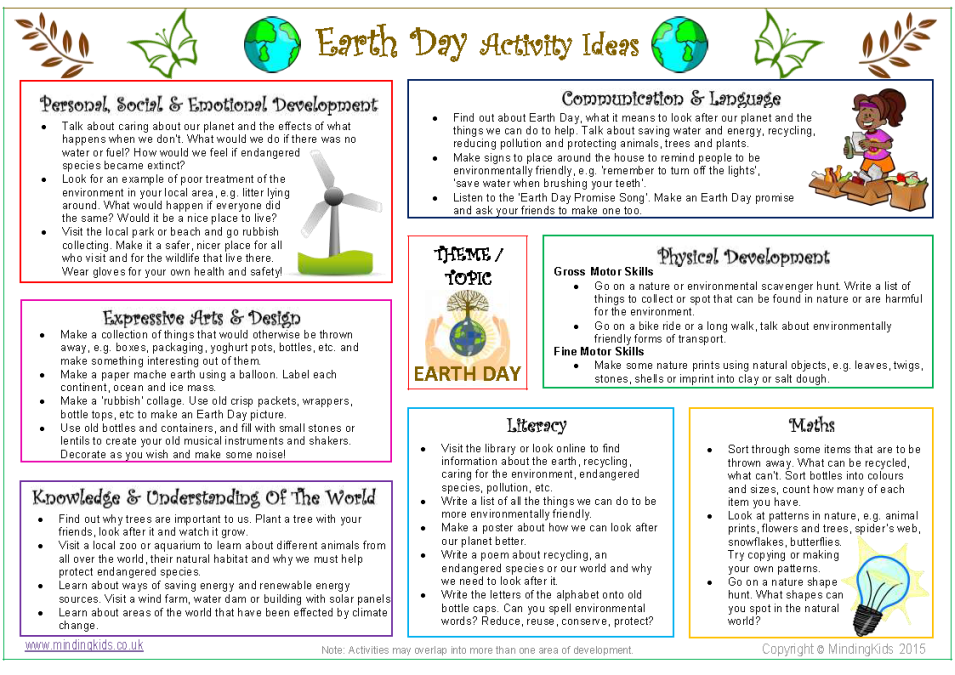 LINKS ACTIVITY IDEAS TO THE AREAS OF LEARNING AND DEVELOPMENT!
Find out more about Earth Day and access the Environmental Education Resource Library on the Earth Day Website!
♻ Environment & Sustainability Policy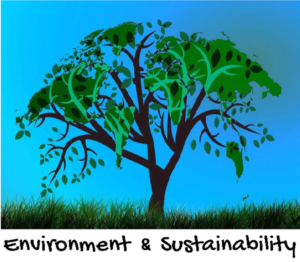 It is also vital that we consider what more we can do within our own settings to protect the environment. For example, do you…
Use paperless systems and digital methods to record and share information?
Source sustainable resources and equipment?
Encourage water conservation, energy efficiency and waste reduction?
Teach children about the environment, nature, habitats and the importance of looking after our planet? 
Motivate families to use eco-friendly procedures and raise awareness through events and activities? 
Putting an Environment and Sustainability Policy in place will help you to consider what you already do and evaluate what further eco-friendly practices can be introduced. Get children and families involved and make it FUN too!
Find a template Environment & Sustainability Policy included in our Policies & Procedures Pack!
All templates in the Policies & Procedures pack are supplied as Microsoft Word documents allowing you to easily edit as you require to suit your own setting and circumstances.
This pack is available to purchase separately, as part of our Value Packs or included with our Membership Packages.