All health and social care providers in Scotland, including childcare providers registered with the Care Inspectorate, are required to meet the Health and Social Care Standards to ensure delivery of high-quality care.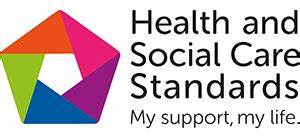 Minding Kids has now put together this Policy Links resource to assist you in considering each of the five principles; 
Dignity and respect

Compassion

Be included

Responsive care and support

Wellbeing
Check through your provision against each care standard outcome to ensure continuous improvement and high quality care.
✔ Link each of the Care Standard Outcomes to specific policies and procedures you have in place
✔ Consider all aspects of your setting and how you ensure high quality care
✔ Use as a Self-Evaluation exercise to highlight areas for improvement
✔ Gain a clearer understanding of the Health and Social Care Standards and how they apply in your setting
EDIT or ADD TO as you wish to suit your setting and circumstances.
Use alongside our comprehensive Policies & Procedures Pack as a complete package for your professional childcare service.