Includes list of 2024 special dates and festivals to help you PLAN activities around topics, themes and children's interests!
Schedule ahead for the entire year or note down as you go to remind you of what you have covered.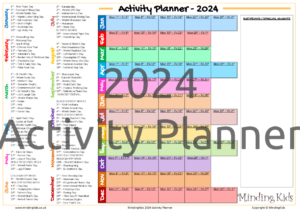 See the whole year on just one A4 sheet!
Plus write down birthdays or other special events and reminders. 
Completed example included. 
And 👀 Keep your eyes PEELED 👀 …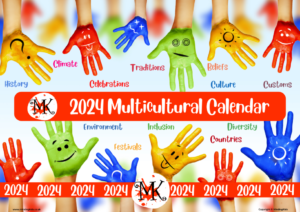 The MindingKids 2024 Multicultural Calendar is COMING SOON! 
Perfect for long term planning and teaching children about festivals, cultures, traditions and awareness days from all over the world!
Available as an individual download OR become a MindingKids Member for UNLIMITED ACCESS to ALL our OUTSTANDING RESOURCES!