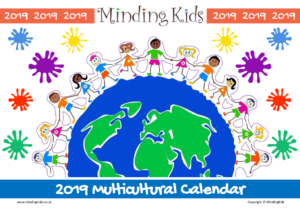 Ordered a Professionally Printed copy of the 2019 Multicultural Calendar?…It is on it's way!
The 2019 calendars have arrived and are looking fabulous! If you have already ordered a copy it is on it's way to you now…
Still to order? CLICK HERE for full details!
MindingKids members, contact us for your unique 50% discount code!
Excellent for displaying in your setting, or as gifts for children and families, this colourful calendar is perfect for long term planning and learning about festivals, cultures, traditions and awareness days from all over the world!
INCLUDES ACTIVITY IDEAS for each special day or festival!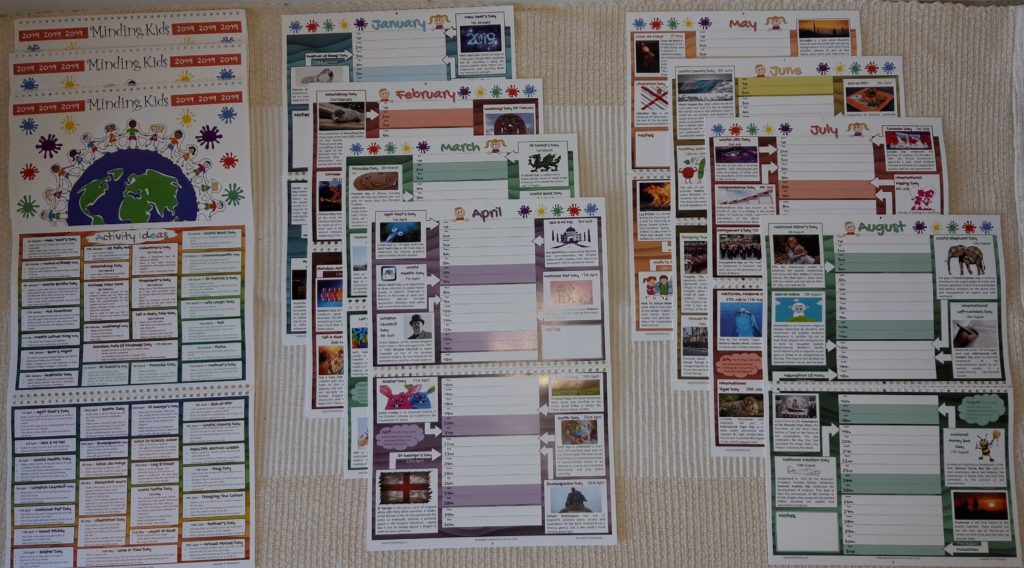 LIMITED STOCK! Once they are GONE they are GONE!