We are delighted to introduce not one but TWO…
SPOOKTACULAR Story Activity Packs…
Designed to to complement the stories Meg & Mog and Meg's Eggs these fantastic Activity Packs from Kids Club English are packed full of fun interactive activities, perfect for Halloween planning and supporting learning and development.
Flashcards, storytelling cards, flashcards, mini-cards, matching cards, counting cauldron board games, numbers jigsaws, stick puppets and MORE!
Activities are specifically designed to allow for differentiation of ability and context and come complete with COMPREHENSIVE ACTIVITY SUGGESTIONS.
Available as individual downloads, as a Meg & Mog Bundle or included in our Membership Packages!
OR read all about the benefits of MindingKids Membership HERE!
AND Don't forget to grab a hold of our FREE Halloween Activity Ideas Sheet!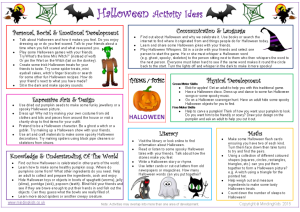 🎃 Happy Halloween! 👻