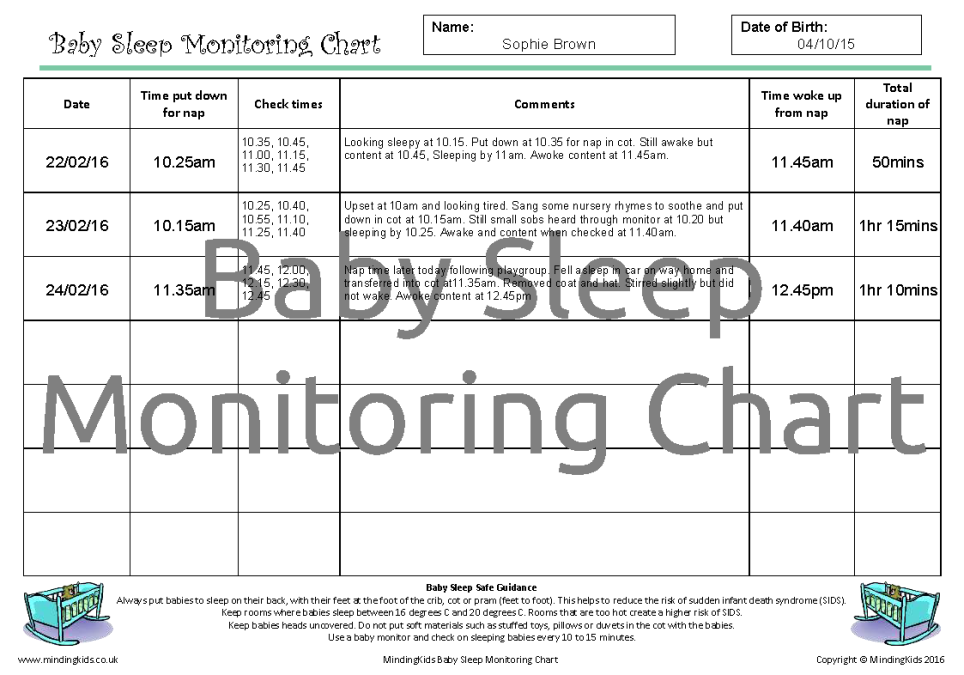 Baby Sleep Monitoring Chart
Record nap and check times for children and show how you provide a safe environment for sleeping children. Also included in the Baby Care Pack!
If you care for babies or young toddlers, they will most likely take naps whilst in your care. You must be able to give evidence on inspection of how you provide a safe sleeping environment and how you check on sleeping children regularly.
This Baby Sleep Monitoring Chart allows you to record nap and check times for children and add further comments about their nap, any safety measures taken or their mood on being put down or awakening from a nap.
Includes Baby Sleep Safe guidance.
Further Details
The Baby Sleep Monitoring Chart is supplied as a PDF Form. Simply click in each area to add information or print out and complete by hand.
This item has been carefully designed to assist childcarers in meeting both English Ofsted and Scottish Care Inspectorate requirements!
NOTE: This item is also included in the following PACKS:
Baby Care Pack – Collect, record and share all information required to ensure babies are safe and comfortable.
MindingKids MEGA Pack – A VALUE pack containing ALL the resources currently available on the website.
Reviews
You must log in and be a buyer of this download to submit a review.