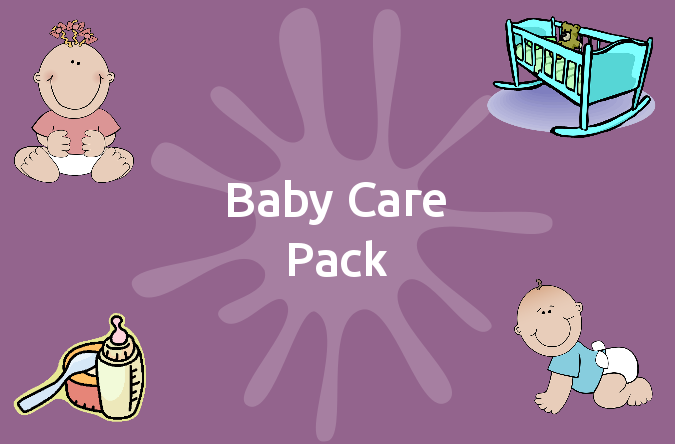 Collect, record and share all information required to ensure babies are safe and comfortable.
Also suitable for NURSERY settings!
Collect, record and share all information required to ensure babies are safe and comfortable.
Includes Baby Care Plan, Weaning Chart, Sleep Monitoring Chart and 0 to 18 month Development Rainbows!
This Pack is also suitable for use in Nurseries!
Includes all of the following:
Baby Care Plan
Front Covers – Boy / Girl Versions
Parent Information Sheet – Purpose of Care Plan. Edit as you require to suit your setting.
Information Form including date of birth, address, home phone, dietary requirements, allergies, sleeping habits and emergency contact details.
Daily Routine to collect information about established routines, likes and dislikes. (Completed Example Included)
Baby Day Report (Diary) Sheets
Use as individual sheets or assemble together into an A4 or A5-sized diary. Share information and communicate with parents.
Front Covers – Boy / Girl Versions
All About Me to collect essential information and emergency contacts.
Baby Day Report to record everything about a baby's day in your care – what they eat or drink, when and how much, details of nappy changes and naps, activities, what they enjoyed, comments, progress and achievements. (Completed Example Included)
Baby Development Rainbow (0 to 18 months)
Record and share a baby's progress. Track their development through each of the development milestones. Based on Early Years Outcomes!
Click in each area to add stars when a child achieves each milestone or print out and colour. (Completed Examples Included)
This pack contains Prime and Specific Area Development Rainbows for 0 to 18 months. Development Rainbows for older children can be found in the Development Rainbow Packs.
Baby Weaning Chart
Remind yourself of the foods babies can eat depending on their age and which foods to avoid! Great for displaying in your setting and impressing your inspector!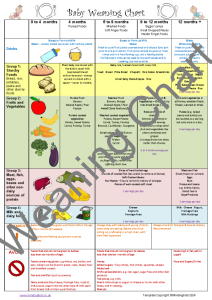 Baby Sleep Monitoring Chart
You must be able to give evidence on inspection of how you provide a safe sleeping environment and how you check on sleeping children regularly.
This Baby Sleep Monitoring Chart allows you to record nap and check times for children and add further comments about their nap, any safety measures taken or their mood on being put down or awakening from a nap.
Includes Baby Sleep Safe guidance.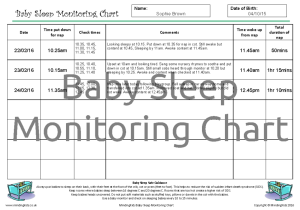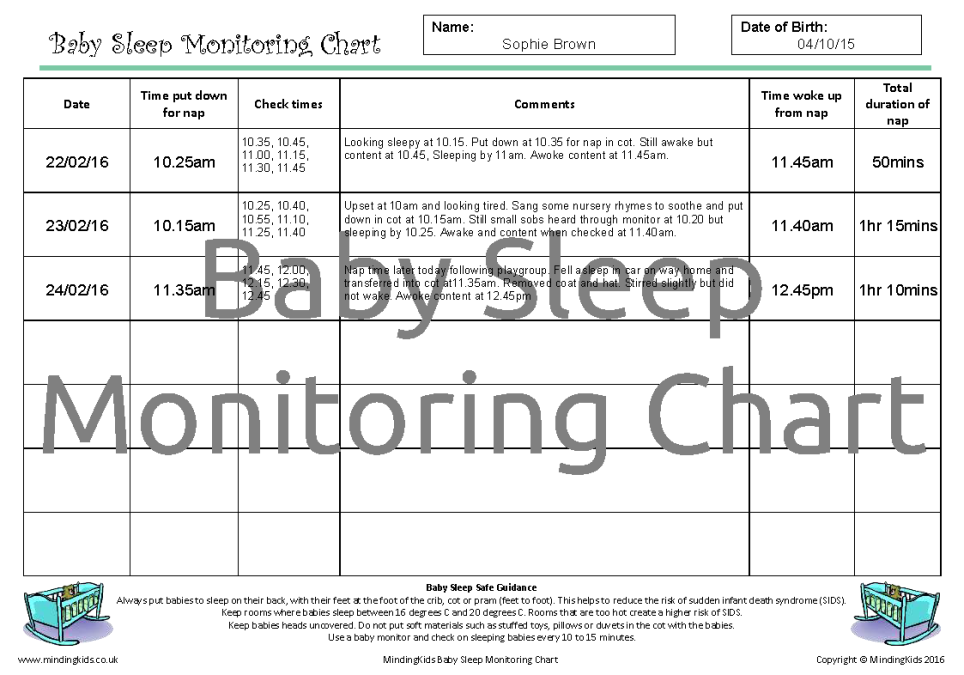 Baby Care Policy Template
Detail specifically how you will ensure babies receive the care they require. Edit to suit your own setting. Scottish (Care Inspectorate) and English (Ofsted) versions included.
Now updated to include important nap information and sleep safety guidance.
Further Details
The Parent Information Sheet and Baby Care Policy Templates are supplied in Microsoft Word format.
The Baby Weaning Chart is in PDF format and cannot be edited.
All other items are supplied as PDF Forms. Simply click in each area to complete using your computer or tablet or, if you prefer, print out and fill in by hand.
The download version of this pack is supplied as a ZIP FILE. Please see the FAQ page for further information.  
This item has been carefully designed to assist childcarers in meeting both English Ofsted and Scottish Care Inspectorate requirements!
Reviews
You must log in and be a buyer of this download to submit a review.