A simple and attractive solution for tracking children's development from 0 to 5 years!
Based on the Early Years Outcomes, these Development Rainbows cover the specific areas of learning:
Literacy
Mathematics
Expressive Arts & Design
Knowledge & Understanding the World
For Prime Areas please see Development Rainbows (Prime Areas).
Provided as PDF Forms, you can simply click to mark each outcome achieved with a star and add dates if desired. Alternatively, you can print out and colour as each development milestone is reached.
Boy and Girl versions of Development Rainbows are provided for the following age groups: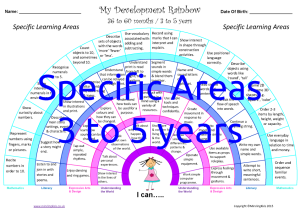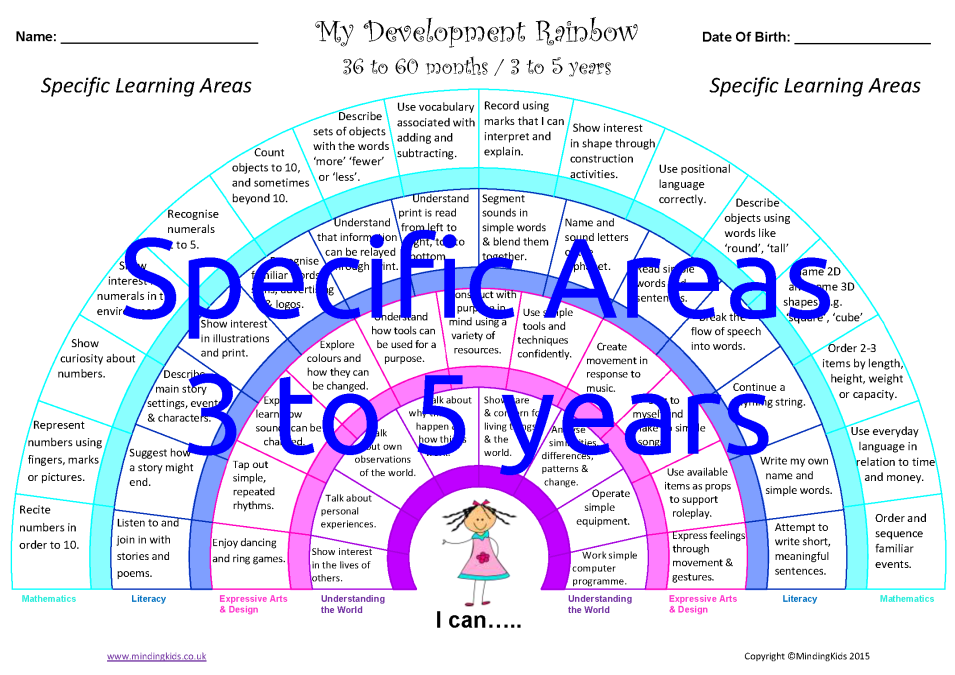 The attractive design makes them excellent for sharing with parents and children who will be proud to see their achievements and progression. Use them alongside the Prime Area Development Rainbows or on their own. Add them to the start of each child's learning journal to provide a progress summary or use with the front covers also supplied and keep together in an organised file.
Completed examples also included! (One digitally completed and one hand completed)
The development rainbows have been designed to provide quicker simplified method to record progress. The Specific Areas of development are shown on one sheet for each age group.
A solution for childcarers who provide care to a large number of children or for part-time or school children whose learning will primarily be recorded elsewhere.
–
For progress trackers covering all development areas (for ages 0 to 5 years)
please see the following items:
–
Further Details
The Development Rainbows are supplied as PDF Forms. Simply save to your computer or tablet then click to mark outcomes with a star. Dates can also be added if desired. (Select 'highlight existing fields' in your pdf viewer to see where to click). Alternatively, you can print out and colour as each development milestone is reached.
The download version of this pack is supplied as a ZIP FILE. Please see the FAQ page for further information.  
This item has been carefully designed to assist childcarers in meeting both English Ofsted and Scottish Care Inspectorate requirements!
Members click here to log into your Account and download!
NOTE: This item is also included in the following VALUE PACK:
You must log in and be a buyer of this download to submit a review.