NOW REDUCED!!!
Help children learn about different festivals and cultures
from all over the world!
Each important date includes an image and description of the special day or festival
PLUS some simple activity ideas!
Excellent for enhancing children's learning and keeping them busy!
Covers all of the following special dates & festivals:
New Year's Day
Martin Luther King Day
Burn's Night
Australia Day
Chinese New Year
Up-Helly-Aa
Groundhog Day
Waitangi Day
Pancake Day
Valentines Day
President's Day
Random Acts Of Kindness Day *NEW*
St David's Day
World Book Day
Mother's Day
Commonwealth Day
St Patrick's Day
Holi
Purim
Good Friday
Easter Day
April Fool's Day
Winston Churchill Day
Earth Day
St George's Day
Shakespeare Day
Isra & Mi'raj
Cinco de Mayo
Love a Tree Day
Lag B'Omer
Liberation Day (Jersey) *NEW*
Ramadan
Trooping The Colour
Flag Day
Father's Day
Canada Day
Laylat al-Qadr
Independence Day
Eid-al-Fitr
International Kissing Day *NEW*
Orangemen's Day
International Friendship Day
World Elephant Day
World Chocolate Day *NEW*
International Left-handers Day
National Sister's Day *NEW*
Assumption Of Mary
Skyscraper Day
Roald Dahl Day
Eid-Al-Adha
Talk Like a Pirate Day
Harvest Festival
Grandparent's Day
Muharram
Rosh Hashana
Yom Kippur
Sukkot
Diwali
World Teacher's Day *NEW*
Halloween
Guy Fawkes
Remembrance Day
Universal Children's Day
Thanksgiving
St Andrew's Day
Christmas Eve
Christmas Day
Hanukkah
Kwanzaa
Boxing Day
New Year's Eve
Further Details
NOW REDUCED!!!
Download was £5.95 now £3.95
CD was £6.95 now £4.95
Professionally printed copy was £10.95 now £5.95
The 2017 Multicultural Calendar can be purchased either as a professionally printed resource – printed on high quality 170g silk art paper and spiral bound.
LIMITED STOCK – DON'T MISS OUT!
OR
downloaded as a PDF file / supplied on CD for you to print, bind and display as you wish!
CD's are dispatched via 1st class post, normally arriving between 2 to 3 working days. Downloads can be retrieved instantly following payment through the website or via your purchase confirmation email.
Click here to find out more about our membership packages!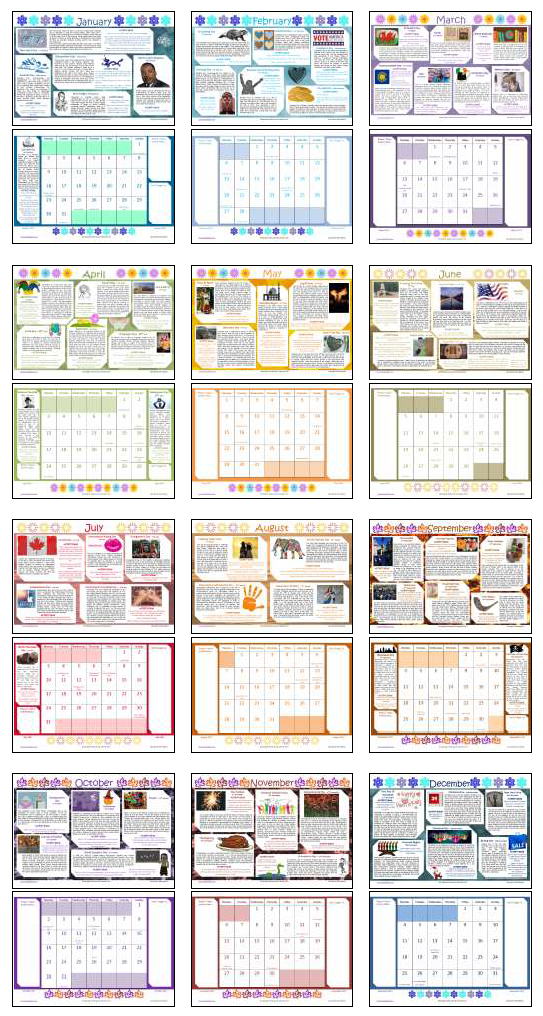 This item has been carefully designed to assist childcarers in meeting both English Ofsted and Scottish Care Inspectorate requirements!
NOTE: This item is also included in the following VALUE PACK:
Reviews
You must log in to submit a review.