Our seasonal news updates summarise the latest childcare news plus which MindingKids resources have been added or revised so you can easily keep on track and up to date.
As we near the tail end of November the Christmas countdown is on and we are starting to wonder what 2022 will have in store. The last two years have certainly thrown us lots of challenges and I appreciate that it has been especially difficult for childcare providers. Take a moment to reflect on all of the hard work that you do and never forget how you touch the lives and make a difference for children and families.
Hello and Welcome to all our new visitors, and a MASSIVE THANK YOU to all of our loyal members, customers and followers for your ongoing support!
If you are just starting out in the world of childcare or have years of experience, we hope that find something on our website to help you on your journey.
So in childcare news…
😷 Covid-19
As we head into winter, the risk of coronavirus and other viruses spreading is again on the increase as we spend more time indoors. We must make sure we do everything we can to protect all who use our services and our own families. In addition to maintaining good infection control measures, we must also be clear on what action to take in the event of a positive or suspected case of Covid-19.
Guidance for childminders in Scotland can be found here and ELC providers here.
The Other Safety Measures section now includes a new flowchart that summarises what should happen in the event of a staff member of child testing positive. Links to downloadable 'Warn and Inform' letters have also been added which should be issued to parents / staff members in the event of a positive case.
Guidance for early years and childcare providers in England can be found here.
The DfE have released Frequently Asked Questions on contract tracing and self-isolation. Additional Information for Childminders can also be found here and for Early Years providers here.
Guidance for childcare providers in Wales can be found here.
And guidance for childcare providers in Northern Ireland can be found here.
You can also visit our dedicated Coronavirus HOT TOPIC page for links to advice, guidance and resources to support childcare providers plus ideas of how we can help families and children cope with the Coronavirus pandemic.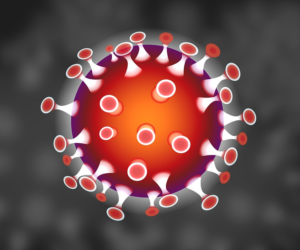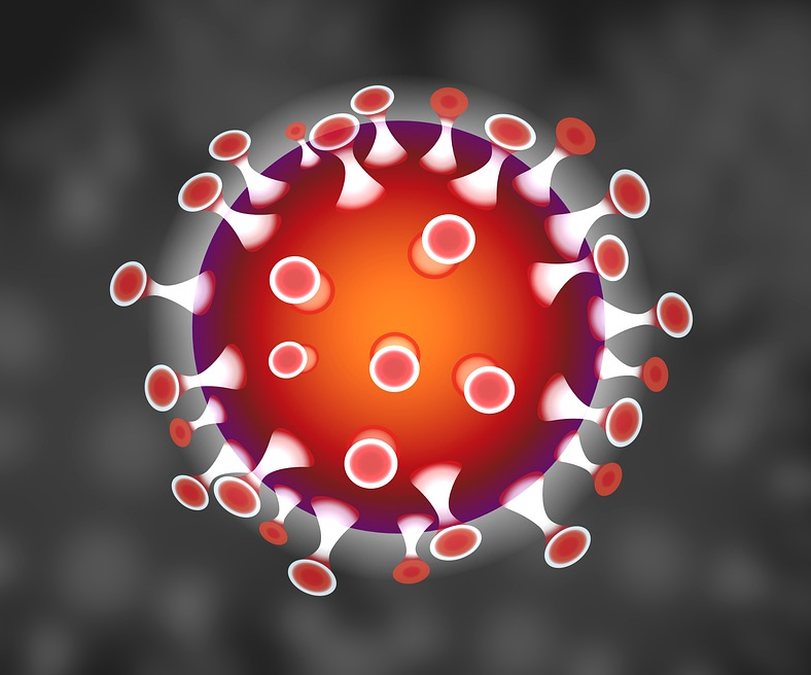 💖Supporting Parents
There is concern that many parents are struggling to access essential care service and support as face-to-face appointments and drop in clinics continue to be limited. Many routine health visitor checks remain over the phone and some community groups are no longer available. As a result of this reduced contact many parents are left feeling unsure as to whether any health or development concerns are being properly addressed and increases risk that underlying issues may not be picked up. As childcare providers we need to be aware of this and support parents in the best way we can.
Think about key stages of child development and what support information there is available that you can refer parents to, for example weaning their baby, potty training or getting ready to start school.Suggest groups or activities that you feel the child / family might be interested in or may support aspects of development.
If a parent has any health concerns for their child that they feel is not being addressed properly, perhaps you could offer to talk with the GP or health visitor for reassurance or to request further advice.
Where there are immediate concerns for a child's wellbeing, you should speak with your local child protection committee / local safeguarding partner without delay.
🌍Taking Action on Climate Change
At the COP26 summit in Glasgow, Education Secretary Nadhim Zahawi outlined his vision for all children to learn about climate change and protecting the environment. Measures include a revised science curriculum that with greater focus on teaching children about nature and their impact on the world around them, increasing biodiversity in the grounds of schools and nurseries and a new Climate Award to recognise and encourage children's efforts.
Read about the education secretary's plans to put the fight against climate change at the 'heart of education' in this Nursery World article.
As childcare providers, we have a huge influence on children's learning experiences and a responsibility to promote greener ways of living too. Putting an Environment and Sustainability Policy in place will help you to consider what you already do, evaluate what further eco-friendly practices can be introduced AND help you encourage families to be more eco-friendly too!
Find an Environment and Sustainability Policy and Outdoor Play Policy template included in the Policies & Procedures Pack.
And find more Eco-Friendly ideas for your setting in this news post.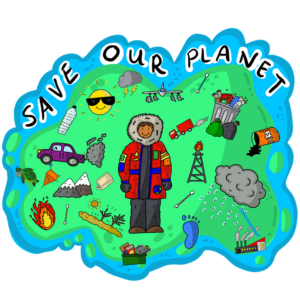 💷National living wage increase
An increase to the national living wage was announced in the Autumn budget which will apply from 1st April 2022. Pay will increase from £8.91 an hour to £9.50 an hour for workers aged 23 and over, from £8.36 an hour to £9.18 for 21 and 22 year olds, and the minimum rate for apprentices will increase from £4.30 an hour to £4.81 an hour.
If you employ staff, they should be informed of this increase and you must also take the time to assess the impact on your business. Make a plan to accommodate the increase or make savings elsewhere, for example reviewing parent fees or advertising to fill empty spaces.
Find Revised Fees Notification Letter templates here and our Parent Information & Marketing Pack here.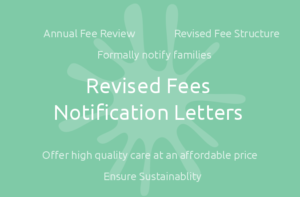 🆓FREE Online Anaphylaxis Training
Do you care for children with severe allergies? Would you spot the signs of anaphylaxis? Are you clear on what to do in the event of a child having a sudden severe allergic reaction?
Anaphylaxis Campaign offers a free online e-learning course for parents and carers of severely allergic preschool aged children and early years providers which covers everything from spotting the signs and symptoms, allergen management, adrenaline injectors and what to do in the event of a child becoming unwell. An excellent and potentially lifesaving addition to your CPD training!
Find out more here.
Our Health Care Plans can also help you to put together detailed care plans for children with specific health care requirements, for example children who suffer from Asthma, Allergies, Seizures or who have Special Dietary Requirements.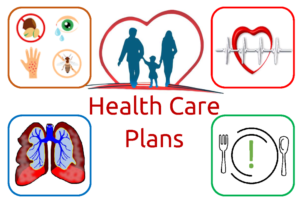 🍽Concern over obesity rates
Another concern emerging from the pandemic is the rise in childhood obesity rates. Published by NHS Digital, the latest statistics for reception aged children in England show the highest annual rise in 15 years with 14% of 4 to 5 year olds now being classed as obese. Whilst poverty remains a key factor and more needs to be done to close the gap between the most and least deprived children, there is concern also that children have become less active as a result of the pandemic.
This Nursery World article highlights the results of a survey where just 18% of primary school aged children completed the recommended daily 60 minutes of physical activity during lockdown.
By providing adequate chances for children to be active and explore outdoors as well as encouraging healthy choices within our settings, we can help to support families and give children the best start.
Download this FREE Outdoor Play Activity Ideas Sheet for inspiration and ideas to get children playing and learning outdoors.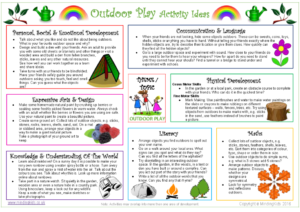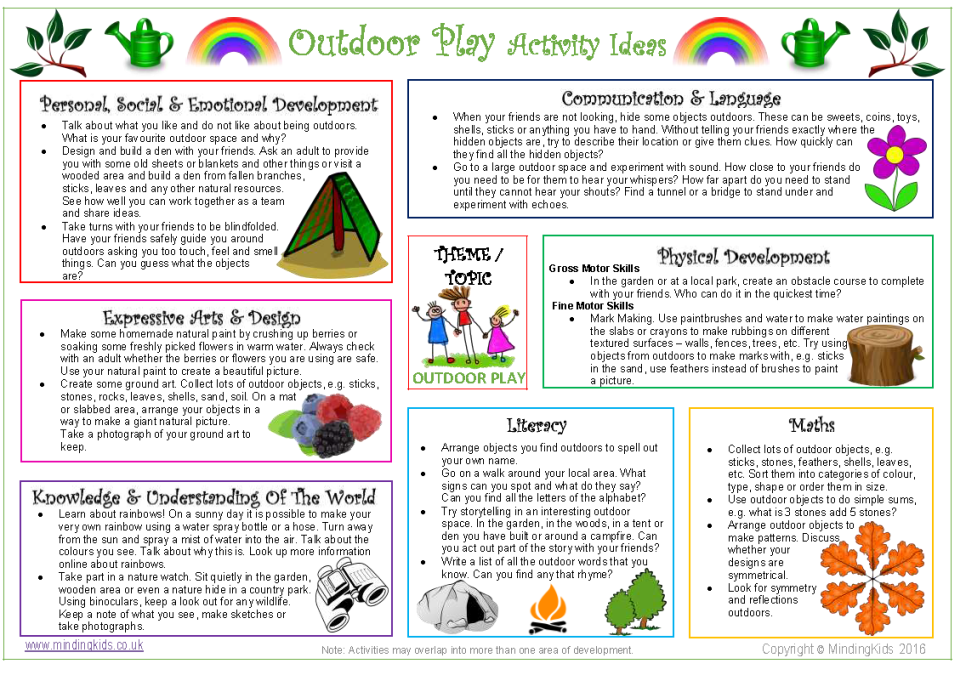 Tuck into our Healthy Eating Pack for menu planning, healthy packed lunch ideas, food safety and allergen resources and heaps of healthy eating activity ideas!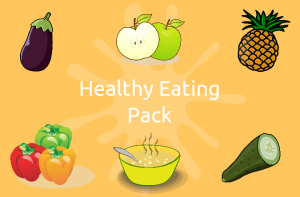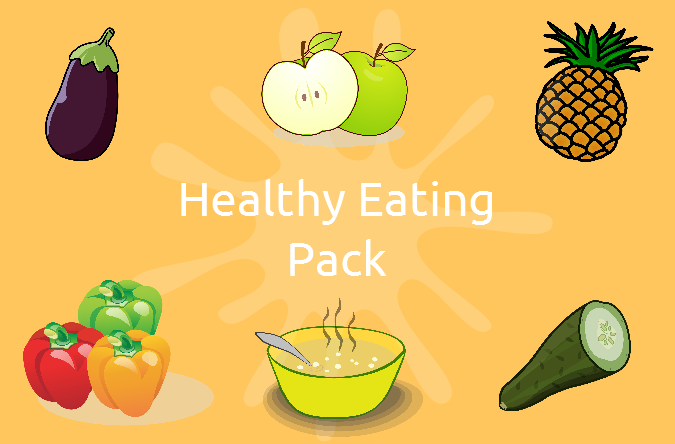 AND share healthy living ideas with this Healthy Living Display!

For providers registered in Scotland (Care Inspectorate)…. 
⚠

Updated Child Protection Guidance 
The National Guidance for Child Protection in Scotland has been revised. Replacing the 2014 version, the new guidance interconnects better with the UN Convention of the Rights of the Child (UNCRC) with links to the main changes being found on page six.
All childcare providers must be aware of this guidance and refer to it in order to best work together with parents, families and communities to best protect children from harm.
Find the new 2021 National Guidance for Child Protection in Scotland here.
To reflect this update, MindingKids has now REVISED our Child Protection and Safeguarding Policy template, UPDATED our Safeguarding & Child Protection HOT TOPIC and ADDED a FREE…SAFEGUARDING / Child Protection Check Chart!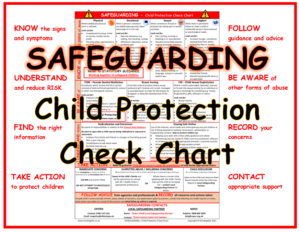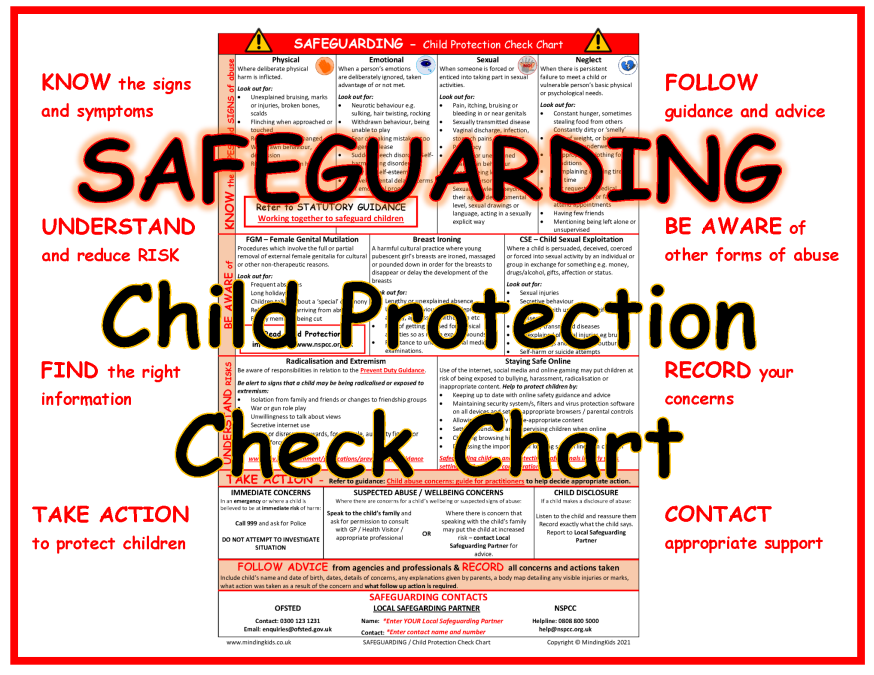 🔥
Revised Fire Safety Guidance
Changes have also been made to the Guidance for childminders on fire precautions in domestic childminding premises in line with new legislation regarding fire and smoke alarms.
From February 2022 all childminding settings (just as all homes in Scotland) must have an interlinked fire and smoke alarm system, and adequate carbon monoxide protection.
Check that you are compliant with the new legislation and find updated information on Fire Safety Risk Assessment, Sources of Ignition, Fuel and Oxygen, securing doors and external door locks, and fire safety for overnight care in the revised guidance here.
Further fire safety guidance for Childminders and Day-Care Providers can be found on the Fire Safety Advice Centre website.
Use our Fire Safety Risk Assessment template to check each area of your setting and this Fire Safety Check log to record your checks on equipment and any actions required.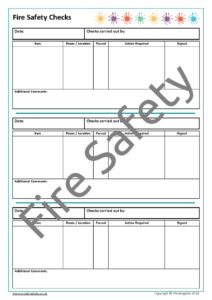 📝

New Personal Planning Guide
The Care Inspectorate have published new guides to support providers with personal planning. The new guide for Early Learning and Childcare aims to help providers improve how children's personal plans are undertaken so as to ensure individual needs are met and the best possible outcomes achieved.
The guide explains how the GIRFEC approach and wellbeing indicators should underpin the approach to personal planning for children and also demonstrates links to the Health and Social Care Standards. Examples of good personal planning approaches.
Find the new Early Learning and Childcare Personal Planning Guide here.
MindingKids also offers the following resources to assist with personal planning and supporting children's individual needs.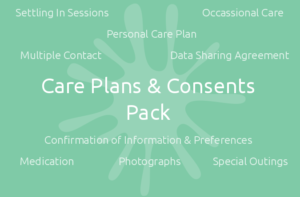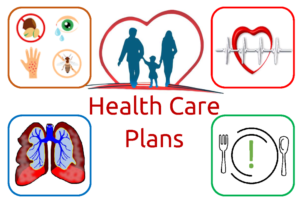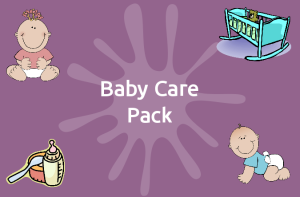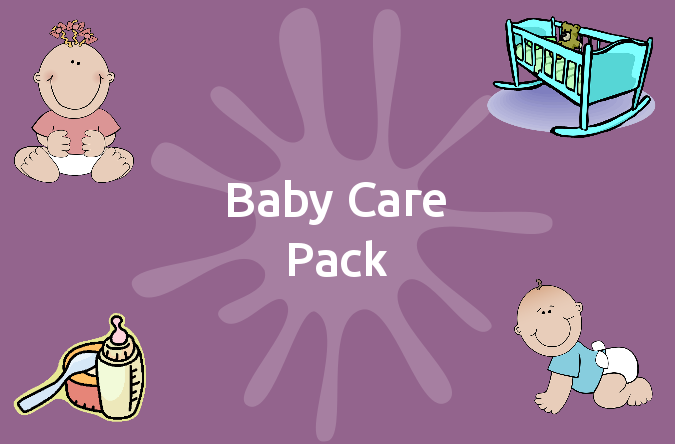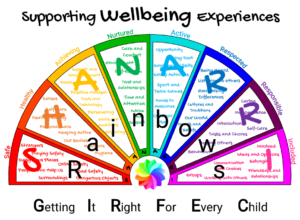 📅

Annual Returns
Each year the Care Inspectorate asks all service providers to complete an annual return to assist with keeping records up to date and inspection planning. All registered providers are required to complete a return, even services which are currently inactive. The online system to complete your return will be available early in the new year between 10 January and 20 February so put a reminder in your diary for after the festive break. You can find further information here or contact the Care Inspectorate if you have any questions or concerns.
For providers registered in England (Ofsted)….
📝 EYFS 2021 – How are we doing?
As we are now almost 3 months in to following the revised EYFS framework, MindingKids is interested to hear how you are all getting on. Have you made any changes to the way you operate your service? Have you cut down on paperwork or changed the methods you use to record and share information? Is there anything about the new framework that you still feel unclear on?
To help with understand the changes you may wish to refer to our EYFS 2021 – Meeting the Requirements HOT Topic
Our EYFS 2021 – Planning YOUR Curriculum page is packed with ideas to help you meet learning and development requirements and support development in YOUR setting.
The new EYFS Learning Log or EYFS Development Rainbows will assist you with monitoring and recording development progress and our EYFS 2 Year Progress Check and EYFS (Profile) Summary can be completed to meet the statutory requirements.
For a paperless solution, the MindingKids App also includes EYFS 2021 outcomes and can be used as a quick and easy way to record and share progress.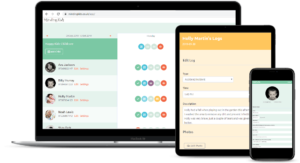 Our Policies & Procedures and Healthy Eating Packs have also be revised inline with new EYFS requirements and food safety guidance.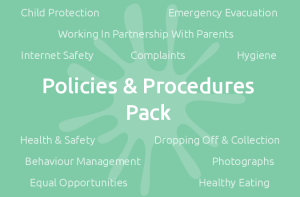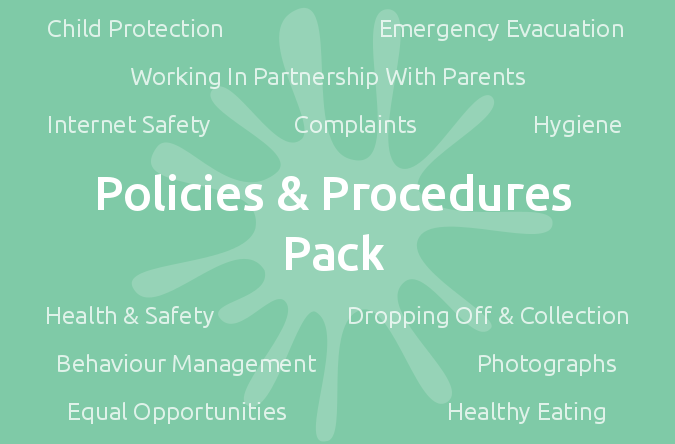 And a FREE SAFEGUARDING / Child Protection Check Chart has been added alongside our updated Safeguarding & Child Protection HOT TOPIC Page to ensure you are up to speed on Safeguarding procedures.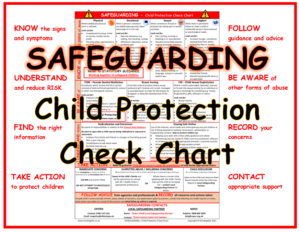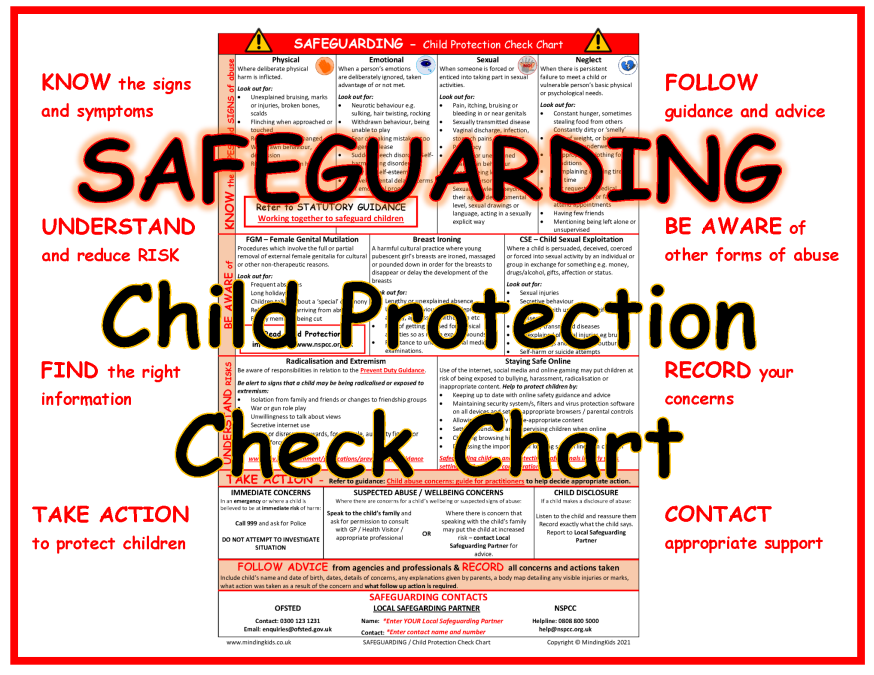 In addition, we have refreshed our EYFS Display for the new 2021 Framework as a useful information sharing resource to display in your setting. Great for explaining the educational programmes of the EYFS and demonstrating activities and experiences you provide to promote development under each of the areas of learning.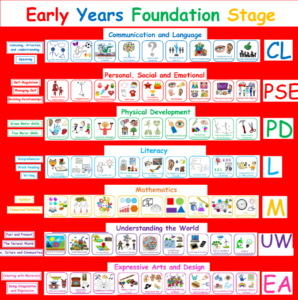 MindingKids would love for you to share your experiences of the new framework and let us know of what more we could do to provide support. Please feel free to contact us with your feedback and suggestions!
⚠

Updated Guidance
Following our last news update, a further two guidance documents were released to align with the new framework.
What to expect in the Early Years Foundation Stage: a guide for parents replaces the previous 'What to expect, when?' guide and has designed to work well on mobiles and tablets so can be easily shared with parents without the need to print off multiple copies of it's 104 pages!
Find the guide and share the link with parents here.
A Celebratory Approach to Working with Children with SEND produced by Pen Green Children's Centre has also been published by DfE to help practitioners who may be supporting children that require additional help or children with Special Educational Needs and Disabilities.
Find and download this resource here.
The Operational Guidance for funded childcare has also been updated to include links to the specification for a level 3 SEND qualification, level 3 SENCO job description and free SEND resources.
Find the revised guidance for funded childcare here.
And at MindingKids…
👍🏻Busy Busy Busy!
It has been a very busy year for us again and we are delighted to see the business growing steadily aside of the unsteady times we all find ourselves in. We have been trying our best to create and update resources as best as we can to support changes and have seen this as a priority over the last while despite really wanting to get our teeth into more activity packs and fun resources! Fingers crossed 2022 won't throw quite so many legislation changes at us and the challenges of COVID will ease.
💻Website Development
We have had a behind the scenes glimpse of what our refreshed website will look like and are SUPER EXCITED! Our developers have been working hard and I am sure you will all agree that the end result will be well worth the wait!
📲Views from our App Users
As part of ongoing developments we are also looking into modifications to the MindingKids App. With more and more settings now opting for a paperless solution and moving away from lots of written work, we feel investment in our app is of prime importance. In addition, as an eco-friendly solution to recording and sharing information, we feel investing more in digital solutions is the right strategy in our efforts to tackle climate change. We are therefore requesting feedback from our app users to help us focus our developments. If you are currently making use of the MindingKids App and have ideas for how it could be improved or made better for your setting, please contact us with your ideas. Remember you can also TRY the APP for FREE!
Since our Summer News Update the following resources have been added, updated or improved…
Remember MindingKids Members have unlimited access to all MindingKids resources immediately as they are added or updated! Click here for further details!
New and Updated Resources
Healthy Eating Pack – Revitalised with NEW Resources added and UPDATES to reflect the NEW EYFS Food Safety Guidance including a NEW Healthy Packed Lunch Poster,  Recipe Sheets and Oral Health Activity Sheets!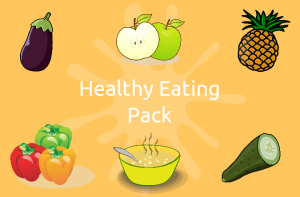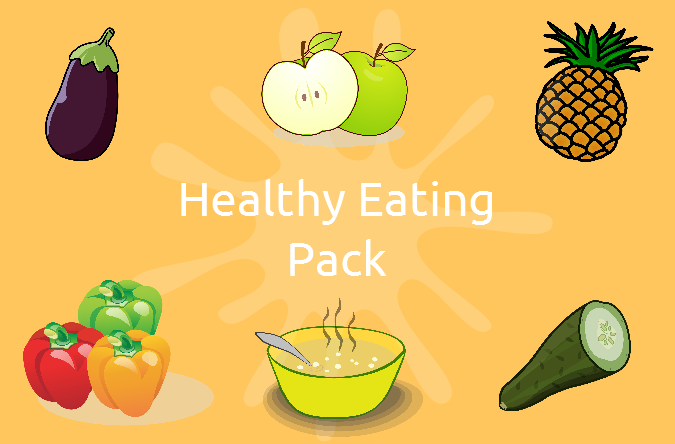 FREE Open-Ended Questions POSTER – DOWNLOAD this FREE POSTER as inspiration to improve High Quality Interactions. Display in your setting or share with parents to further support learning at home.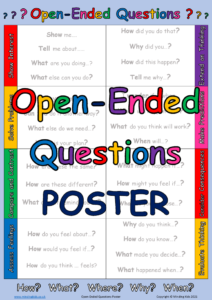 NEW EYFS Development Rainbows! – A QUICK, SIMPLE and ATTRACTIVE solution for monitoring and recording children's development progress in line with the EYFS 2021 Learning and Development requirements.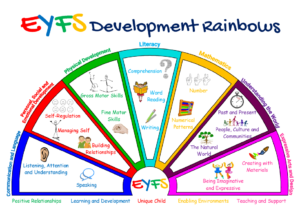 NEW 2022 Activity Planner! – Includes list of 2022 special dates and festivals to help you PLAN activities around topics, themes and children's interests!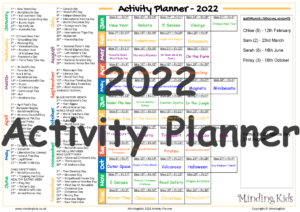 NEW Realising the Ambition AND EYFS 2021 Displays! – Communicate the main principles of RTA / Explain the educational programmes of the EYFS and demonstrate activities and experiences you provide to support learning.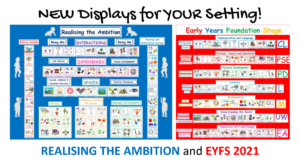 SAFEGUARDING Updates & FREE Child Protection Check Chart! – Following publication of the new National Guidance for Child Protection in Scotland 2021 and adding to our EYFS 2021 updates we have…
⭐REVISED our Child Protection and Safeguarding Policy template.
⭐UPDATED our Safeguarding & Child Protection HOT TOPIC Page
👀AND…Added a FREE SAFEGUARDING / Child Protection Check Chart!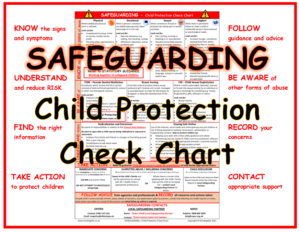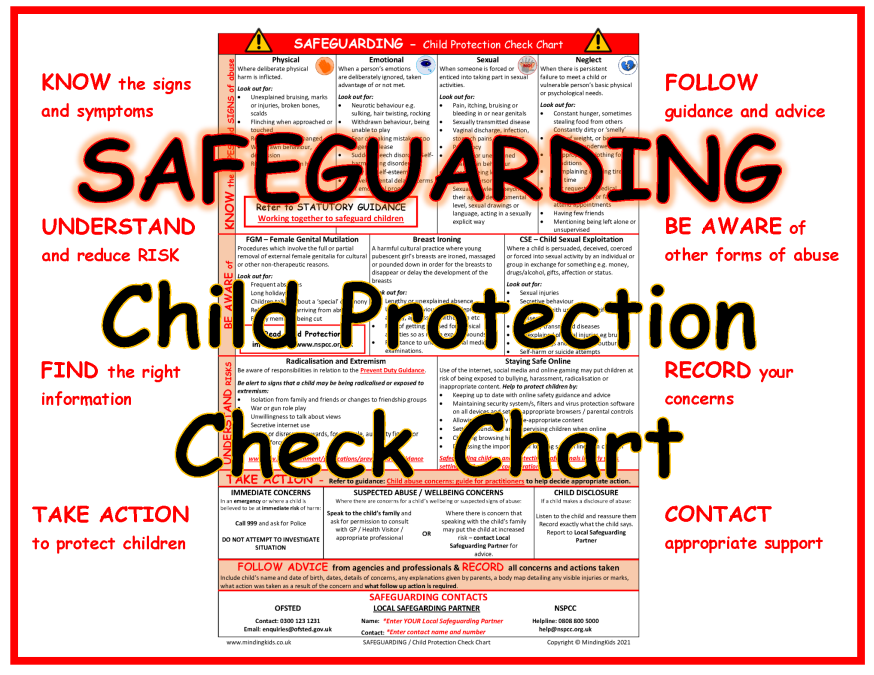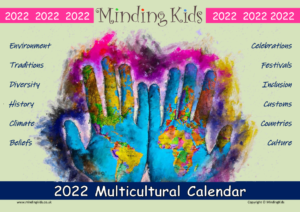 Plan activities and teach children about festivals, cultures and traditions from all over the world! Excellent for displaying in your setting, to give as gifts to families or to plan for the year ahead in your own household. INCLUDES Activity Ideas Sheets packed full of ideas for to enhance children's learning around each special day.
AND Coming Soon…
👀NEW Preparing for Inspection Support Resources!
Thank you to all for your continued support! Keep safe and look out for more MindingKids News soon!
Many thanks! Cheryl & The Minding Kids Team! xxx