Our seasonal news updates summarise the latest childcare news plus which MindingKids resources have been added or revised so you can easily keep on track and up to date.
Here we are in September already! Whether you have enjoyed a stay-cation or managed to escape a little further, we hope that you have had a great summer and enjoyed some much needed family time.
Hello and Welcome to all our new visitors, and a MASSIVE THANK YOU to all of our loyal members, customers and followers for your ongoing support!
If you are just starting out in the world of childcare or have years of experience, we hope that find something on our website to help you on your journey.
So in childcare news…
😷Coronavirus Guidance
Whilst restrictions have been eased across much of the country, cases are unfortunately on the rise again so we must continue to act carefully and remain cautious.
Guidance for childminders in Scotland can be found here and ELC providers here.
Guidance for education, childcare and children's social care settings in England can be found here.
Guidance for childcare providers in Wales can be found here.
And guidance for childcare providers in Northern Ireland can be found here.
You can also visit our dedicated Coronavirus HOT TOPIC page for links to advice, guidance and resources to support childcare providers plus ideas of how we can help families and children cope with the Coronavirus pandemic.
💷Fifth and final SEISS Grant
If you work as a self-employed provider and the profitability of your business continues to be effected by COVID-19 (between 1 May 2021 and 30 September 2021) then you may be eligible for support. Check if you can claim a grant through the Self-Employment Income Support Scheme here. The deadline to make a claim for the final grant is on or before 30 September 2021.
You can find more information about financial support you may be entitled to on The Money Saving Expert website.
For providers registered in Scotland (Care Inspectorate)…. 
🔤 ELC Expansion
Delayed due to the pandemic, the Scottish Government's planned expansion of funded Early Learning and Childcare has now been fully rolled out.
All three and four-year-olds in Scotland can now claim 1140 hours of free early learning and childcare with education authorities now legally obliged to make the funding available to all eligible children. The Scottish Government's updated early learning and childcare (ELC) statutory guidance for education authorities can be found here.
Alongside the expansion of ELC hours, the new 'Funding Follows the Child' approach has been introduced enabling parents to choose from a range of approved providers including childminders. The National Standard for Early Learning and Childcare Providers sets out the criteria that providers must meet in order to deliver funded entitlement.
Providing funded provision will remain optional and it is important to consider the pros and cons to your own business and personal circumstances. Can you continue to compete with other providers and childcare settings in your area who are delivering the funded entitlement? Do you have the time to undergo any additional training required in order to meet the requirements? It is important to take time to consider your options and contact your local authority to find out what help is available to you.
If you are interested in becoming an approved funded provider, our FREE Approved ELC Provider – Childminder Checklist will help you to prepare and gather all the evidence you require to support your application.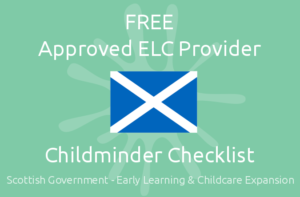 ✍🏻SCMA funded childcare Survey
Commissioned by the Scottish Government, the SCMA are currently conducting surveys to help capture the experiences of both childminders and parents of funded ELC. The purpose of the survey is to measure the success of the scheme so far and help address any issues that may be discouraging uptake.
If you are already delivering funded ELC or have made the decision not to provide funded care, the SCMA would like you to take part.
Childminders, parents and carers can complete the appropriate survey here by Friday 17 September.
⚠

New Quality Framework Testing Phase
The testing phase of the new draft Quality Framework for Daycare of Children, Childminding and School Aged Childcare is now underway. In July the Care Inspectorate gave notification that the draft quality framework would be tested across 60 childcare settings during August and September.
The primary purpose of the framework is to support providers with self-evaluation, setting out what inspectors expect to see in high-quality care and learning. Illustrations are provided to demonstrate what inspectors would expect to see and how this will reflect in the awarded quality levels. Working through the framework will allow you to analyse your performance across the quality indicators and highlight where improvements can be made.
All settings should now make themselves familiar with the draft Quality Framework and use it as a tool for self evaluation.
If you have been notified that your childminding service is to be used as a test inspection then it is vital that you read and understand the draft framework so as you are prepared and ready to give feedback of the new format.
MindingKids is looking into creating some specific resources to assist with the new Quality Framework.
For now, the following packs may help you with self-evaluation process and preparing for inspection: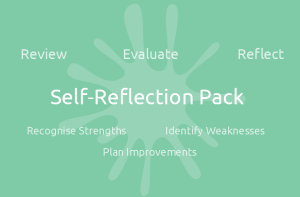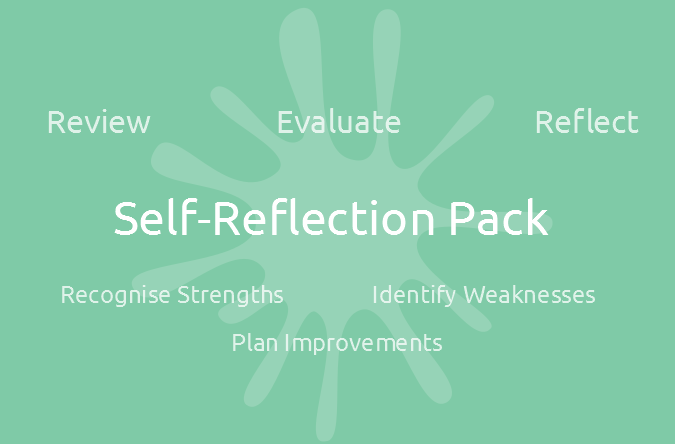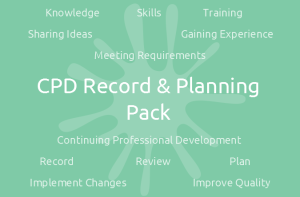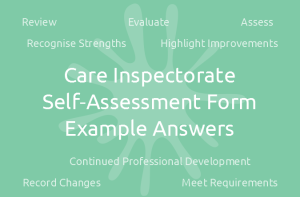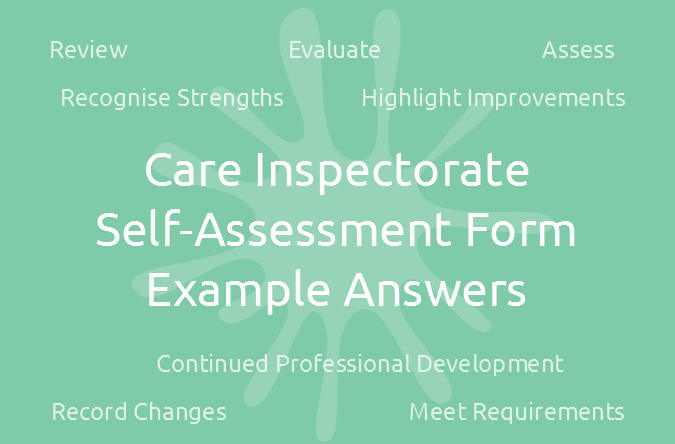 You may also find our Preparing for Inspection HOT Topic useful.
🐘

Simoa, the Elephant – Look, Think, Act Campaign
After what has been a very difficult time and at the start of a new school term when we may see many new faces visiting our settings, including children, families and staff, the Care Inspectorate have introduced Simona the elephant to all early learning and childcare services. The purpose of the campaign is to raise awareness of how, and why, children could leave a childcare setting without a responsible adult in an effort to safeguard, protect and support children's wellbeing, Unlike other elephants, Simona never forgets to do the following:
Safe: Be alert to all potential risks in your setting.
Inspect: Look around and inspect the environment to make sure a child can't leave an area without staff or their parent/carer.
Monitor: Regularly check that all children are accounted for particularly when they are outside, on outings or using transport.
Observe: Observe children and think about their feelings and emotional security – use these observations to support children to feel loved and secure.
Act: Assess and take action to keep children safe.
Download a poster to display in your setting here.
For providers registered in England (Ofsted)….
📝Revised EYFS and Ofsted Early Years Inspection Handbook
The revised Early Years Foundation Stage Statutory Framework (EYFS 2021) is now law for all registered providers caring for babies and young children in England.
You must now follow the requirements of the new framework and be prepared for inspection in the format set out in the new handbook.
Find the revised Early years foundation stage (EYFS) statutory framework here
And the new Early years inspection handbook here
To help with the changes MindingKids has put together some helpful guides in addition to some new resources and updates:
Visit our EYFS 2021 – Meeting the Requirements HOT Topic page for more help to go over the changes and make sure you have everything in place.
Our EYFS 2021 – Planning YOUR Curriculum page is packed with ideas to help you meet learning and development requirements and support development in YOUR setting.
We have also made some UPDATES and IMPROVEMENTS to our Policies & Procedures Pack, plus added some NEW TEMPLATES:
IMPROVED  🔤Learning & Play Policy template
UPDATED 🦷Dental Hygiene, 🍏Healthy Eating and 🍽Food Safety policy templates inline with new EYFS requirements and food safety guidance.
REFRESHED 🚭No Smoking or Vaping Policy template for EYFS 2021!
NEW 🎥CCTV and 📺Television, Streaming and Games Console Policy templates!
AND a NEW EYFS 2021 Parent Information Sheet to help you provide parents and carers with important information about the new EYFS and any changes you will be making in your setting.
In addition, we have added and updated the following resources to support providers with the new framework: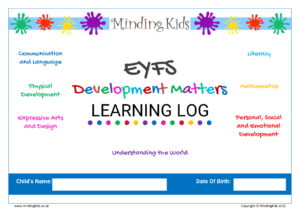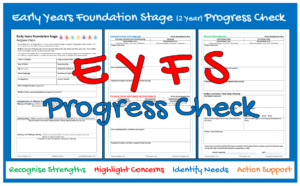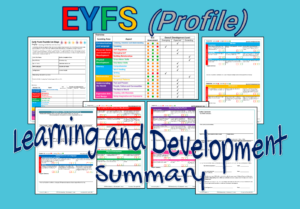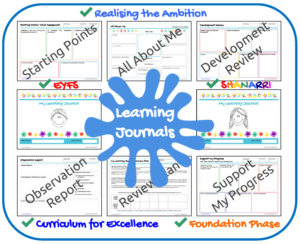 📲

Reducing Paperwork – Could you go Digital?
Reducing workload and unnecessary record keeping is one of the main aims of the revised EYFS and the new Ofsted early years inspection handbook makes clear that inspectors will not ask to see paperwork that is non-statutory.
Now is the time to consider why we are keeping the records that we do, what methods work well, what is surplus and what information is actually useful to our practice.
What methods help you to monitor and assess children's progress? Have you already established effective ways to communicate and share information with parents that are working well? What enables you to enhance experiences and what is taking too much time away from providing hands on quality care? Perhaps shifting to a digital solution will allow for greater efficiency, more flexibility and better organisation?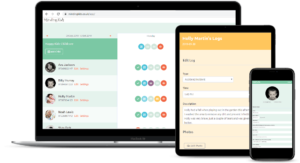 The MindingKids App is a digital tool designed to assist professional childcare providers manage and record daily events, observe and track learning and development progress, and securely communicate this information with parents and carers. Complete with the NEW Development Matters Observation statements and Prime Area checkpoints, it offers a flexible approach to recording and sharing observation information allowing you add as much or as little information as you like.
Learn more about how the MindingKids App could be used in your setting in our App-Guide.
🍽

New Food Safety Guidance
The DfE has published new food safety guidance as part of the Help for Early Years Providers resources to complement the new EYFS Statutory Framework.
There has been some controversy over the new guidance in that some of the advice seems to go above and beyond the advice given to parents. The reason for this is that early years providers must follow EYFS requirements to ensure children are kept healthy and safe, providing meals, snacks and drinks, that are healthy, balanced and nutritious.
The new guidance therefore gives specific advice on foods to avoid and preparation methods to reduce the risk of choking in addition to limiting foods which are high in sugar, salt or fat.
If you allow parents and carers to provide packed lunches or snacks for children then you must also support them in promoting healthy choices for their child.
You can find the new food safety guidance here.
MindingKids has revised it's Healthy Eating and Food Safety policy in line with the changes and is currently updating the Healthy Eating Pack and example menus to reflect the new guidance.
You can also download our FREE Healthy Eating Activity Ideas sheet and our Healthy Living Display for ideas to help children learn about Eating Healthily and caring for our bodies.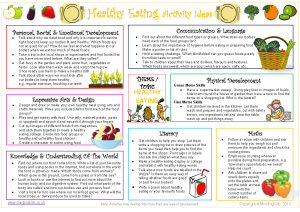 🦷

Promoting Good Oral Health
In line with the responsibility to promote healthy choices, the new EYFS also includes a new requirement to promote good oral health.
New guidance has been provided for this within the Help for Early Years Providers resources.
We have revised our Dental Hygiene Policy to include ideas for this and refreshed links to the Change4life children's centre toolkit and supervised tooth brushing programme from Public Health England.
You can also find a Dental Hygiene Support consent form and Toothbrush Log included in our Care Plans & Consents Pack.
And at MindingKids…
💻Website Improvements
Following our Digital Boost Grant Scheme award earlier this year we have been making plans with our development agency and working on improvements to the website and app. The grant money will enable us to improve the look and navigation of the website creating an all-round better experience for our members and customers. Progress is slow but steady, however we are confident that investing time in the planning stages will enable us to create the best solutions.
🎨Resource Development Plans
Over the last few months much of our time has been taken up with updating and refreshing resource packs in time for the new EYFS as well as dealing with ongoing changes to COVID 19 guidance.
We have a few more EYFS support ideas up our sleeves and are also looking to concentrate on refreshing our Self-Evaluation and Preparing for Inspection resources over the coming months.
In addition, we will be putting together our 2022 Multicultural Calendar and hope to squeeze in some activity inspiration and planning resources too!
If there are any activity themes or specific resources that you feel would be of use, please let us know.
👍🏻Supporting Larger Settings
We are delighted to see a growing number of nurseries, schools and other larger settings making use of our resources and app. Whilst the majority of our resources are tailored more specifically for childminders, many of our packs are editable or can be easily adapted for use in many types of setting. As we work through resources packs to update and improve them, we are looking into creating versions that are better suited to larger settings. MindingKids would love to hear from any nurseries, schools or care clubs on what we can do to help. Please do not hesitate to contact us with your ideas and suggestions.
Since our Spring News Update the following resources have been added, updated or improved…
Remember MindingKids Members have unlimited access to all MindingKids resources immediately as they are added or updated! Click here for further details!
Coronavirus Support
Revised and Updated to reflect the latest government guidance and health advice:  
FREE Coronavirus Parent Information Sheet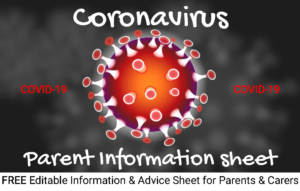 Share essential information about the Coronavirus, it's symptoms, where to find the latest government advice, and explain the procedures your setting will follow to minimise risk and disruption.
Coronavirus – How can I help HOT TOPIC – links to advice, guidance and resources to support childcare providers, children and families during the Coronavirus pandemic.
FREE 'Please KEEP your child at HOME if…POSTER'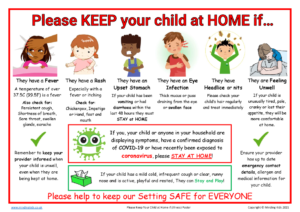 Restrictions have relaxed and the risk of infection spread within childcare settings and schools is on the increase… not only of COVID19 but of many other transmissible illnesses too! This FREE poster will help to remind parents when they should keep their child at home.
New and Updated Resources
2021 / 2022 Academic Activity Planner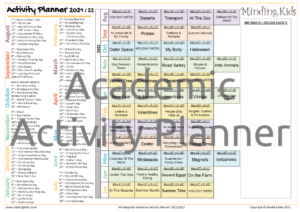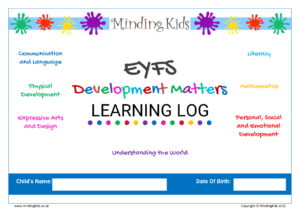 Scottish CfE Progress Tracker – Updated to include Gaelic Outcomes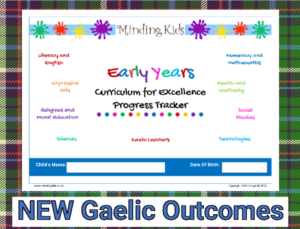 Learning Journals – Updated ready for new EYFS – Scottish RTA & CfE and Welsh Foundation Phase versions also available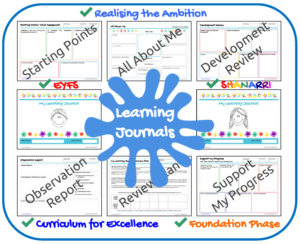 EYFS (Profile) Learning and Development Summary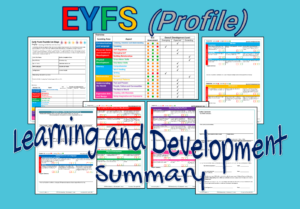 Realising the Ambition Progress Check AND CfE Development Summary!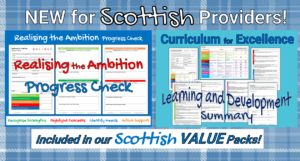 Policies & Procedures Pack – Updated and Improved plus new NEW 🎥CCTV and 📺Television, Streaming and Games Console Policy templates! AND a NEW EYFS 2021 Parent Information Sheet
And we have added…
⭐ Realising the Ambition in YOUR Setting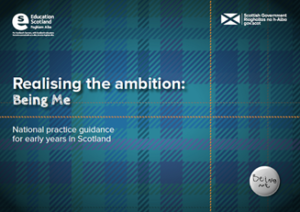 ⭐ EYFS 2021 – Meeting Requirements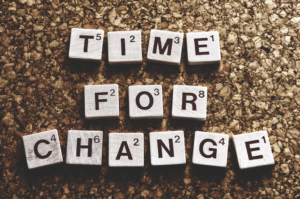 ⭐ EYFS 2021 – Planning YOUR Curriculum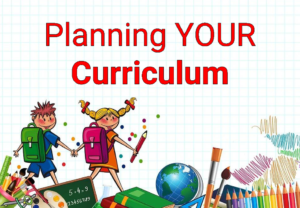 AND Coming Soon… 
 🍏REVITALISED Healthy Eating Resources
 🌈NEW Development Rainbows!
👀 Keep a look out on our NEWS Page for further details!
Thank you to all for your continued support! Keep safe and look out for more MindingKids News soon!
Many thanks! Cheryl & The Minding Kids Team! xxx