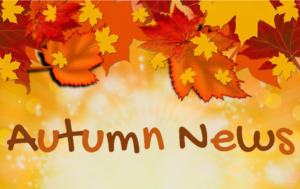 Our seasonal news updates summarise the latest childcare news plus which MindingKids resources have been added or revised so you can easily keep on track and up to date.
EEeeK! It's November already! How did that happen? The clocks have gone back and the nights are drawing in. Autumn is well and truly here! WELCOME to all our new visitors, and a huge THANK YOU to those who have recently purchased resources or signed up for MindingKids Membership. Whether you are new to MindingKids or have been with us for a while, we hope that you will find something on our website to help you with your childcare business.
So what's been happening in the world of childcare?…
New Childline Website
A new website aimed at children under the age of 12 has been launched by the charity Childline. The website covers important topics such as bullying, family, friends, feelings, school, abuse and staying safe in an age appropriate way and includes games and interactive ways for children to express how they are feeling.
Find the new website here: https://www.childline.org.uk/
An excellent resource to support Anti-Bullying Week this week!
Promotion of Childhood Flu Vaccination
Childcare providers have been asked by the Department of Health & Social Care to assist in raising awareness of the childhood influenza immunisation programme. Although the majority of sufferers will begin to feel better within a week, for some flu can result in very serious complications so it is vitally important that we do what we can to minimise the spread of infection.
Flu can be a very unpleasant illness for children, with potentially serious complications, including bronchitis and pneumonia. In addition to this, the virus can be spread very easily amongst children who are in regular close contact in schools, nurseries and playgroups. Vaccination therefore not only protects children but also reduces the risk of infection for family members, staff and the wider community.
You may wish to refer parents to the following guidance:
Get serious about flu -Preschool leaflet (Scotland)
Flu immunisation for early years settings including child minders (England)
This is also a good time of year to review your setting's hygiene procedures and illness policies. It is important that parents are made fully aware of the need to exclude children who are unwell and what would happen in the event of you or a staff member falling ill.
The following documents provide guidance and advice on infection control and the recommended exclusion periods in childcare settings:
Infection Prevention and Control in Childcare Settings (Day Care and Childminding Settings) (Scotland)
Health protection in schools and other childcare facilities (England)
Template hygiene and illness policies are also included in the Policies & Procedures Pack.
FREE Baby Check App
When a baby is displaying signs of being unwell, it can often be difficult to assess how sick they are and whether or not it is necessary to seek further medical assistance. The Lullaby Trust have launched a Baby Check App which through a series of questions can help parents and carers check symptoms and assess whether it is necessary to call a doctor.
The Baby Check App can be downloaded for FREE, great for sharing with parents!
Guidance for professionals can also be found here.
Epipen Shortage
If you care for children who require access to an Adrenaline Auto-Injector (AAI), or EpiPen to counter the effects of some allergic reactions then it is important that you are made aware of the current advice. A shortage of supply due to interruptions in production is causing some concern and until the situation is resolved, the advice it to keep and use certain pens beyond their expiry dates.
You can check current advice and which pens are affected on the Epipen Website.
Campaign to dispel controversial childminding myths
A UK wide campaign has been launched to help dispel myths and misconceptions about childminders. Professional Association for Childcare PACEY, PACEY Cymru, the Northern Ireland Childminding Association (NICMA), Childminding Ireland and the Scottish Childminding Association (SCMA) have joined forces to help promote the profession and give childminders the recognition they deserve.
Big changes across the childcare sector including the introduction of funded childcare and more 'free hours' has added to challenges faced by childminders as they compete for business with nurseries and care clubs. This campaign therefore comes at a time where it is vital that parents understand that childminders are not just 'babysitters' but are valued professionals that can provide stimulating environments for children to learn and grow.
Download the myth busting slides here – Perfect for displaying in your setting, sharing through social media or with prospective new families.
And follow the campaign on social media using #childcarechampions #ChildmindingVoices #childmindingmyths.
In the North (Care Inspectorate)….
ELC Expansion Programme Update
Following on from our summer news update, the Scottish Government has now published a draft version of the National Standard which will set out the criteria for all services providing funded Early Learning and Childcare (ELC) across Scotland.
The aim of the National Standard is to ensure families across Scotland can expect a consistent, high-quality, approach to ELC provision which reflects national policy priorities. Childminders looking to offer funded hours will have to meet the criteria set out in the National Standard in addition to any specific conditions set out by their local authority. A minimum qualification (SCFQF Level 7) is being considered but concern has been raised that many experienced childminders who already deliver high quality care may be inclined to leave the sector rather than undergo further training.
The draft is yet to be finalised with the final version expected to be available later this month.
Guidance Updates
The Setting the Table Nutritional Guidance for Early Years childcare providers in Scotland is to be updated following policy changes and guidance from NHS Health Scotland. Currently a summary of the amendments can be found in the 2018 version of the guidance whilst a National Advisory Group works to review and update the resource. The fully revised guidance is expected to be ready to download in early 2019. In the meantime childcare providers should follow the 2018 version in conjunction with the summary of amendments.
MindingKids also offers the following resources to promote Healthy Eating and the management of food allergies and intolerances:
FREE Healthy Eating Activity Ideas Sheet
NHS Health Protection Scotland has also updated its guidance for Infection Prevention and Control in Childcare Settings and again the fully revised guidance document is expected to be ready to download in early 2019. In the meantime, all childcare providers should be made aware of the change regarding exclusion criteria that can be found on page 20 of the current document. The exclusion criteria for chickenpox, German measles and scabies have all been revised.
Promotion of Outdoor Play
50 influential people and organisations across the country have signed a National Position Statement to ensure that playing and learning outdoors becomes a fundamental part of growing up in Scotland. Backed by the Scottish Government, the Position Statement follows on from a meeting earlier in the year of a group of leaders in government, health, education and the environment forming Scotland's Outdoor Play and Learning Coalition.
Asserting the benefits on health, wellbeing and education, the statement commits it's signatories to combine their efforts "to make playing and learning outdoors an everyday activity for Scotland's children and young people" including improving access to "natural and communal spaces".
As part of their ongoing work to promote the development of outdoor play for children, the Care Inspectorate have published 'Seeing the wood for the trees', an academic paper that charts how the regulation of early learning and childcare has evolved to improve children's experience of outdoor play. Even though winter is just around the corner and the weather is not quite so appealing, the possibilities to explore outdoors are endless. My World Outdoors, is a helpful resource from the Care Inspectorate with examples of effective practice around the recognised wellbeing indicators.
Our FREE Outdoor Play Activities Ideas sheet may also help with some inspiration and we hope to produce more resources to assist with outdoor play soon.
In the South (Ofsted)….
Inquiry into the Sustainability of the Childcare Sector
A major inquiry into the sustainability of the childcare sector has been launched by a cross party group of MPs and peers. Following a lobby day by the All-Party Parliamentary Group (APPG) for Childcare and Early Education, the first of two sessions is due to take place in the House of Commons this week. A panel of industry experts will give evidence alongside a group of parents and providers in an attempt to tackle issues such as underfunding, recruitment and increased setting closures. With the latest government figures revealing that around 8800 childcare providers left the sector between 2016 and 2018, a large proportion of these being childminders, the drop in available childcare spaces is becoming an increasing concern. Described by The Pre-school Learning Alliance as a 'vital chance' to explain the impact of underfunding, the whole sector will be looking on in hope for a positive outcome.
Read more about the inquiry in this Nursery World article.
New Education Inspection Framework unveiled
From September 2019 the way that Ofsted inspects schools, colleges, further education institutions and early years settings is to change. Ofsted's chief inspector Amanda Spielman has announced that the current Common Inspection Framework (CIF) will be replaced with the Education Inspection Framework (EIF) with the principle change being the removal of pupil outcomes to make way for a new 'Quality of Education' single judgement. A consultation on the new draft framework will be held in January.
Chief executive of the Pre-School Learning Alliance Neil Leitch has expressed concern that whilst a shift in inspection focus 'away from outcomes and towards the quality of what is being delivered feels like a step in the right direction', he finds it difficult to understand how this approach will align with the DfE's current approach to Early Years which is 'increasingly outcome-focused'.  In addition to this, the proposed changes to the Early Learning Goals, currently being piloted have been described as 'criminal' by Michael Freeston, the Pre-School Learning Alliance director of quality improvement. He believes that the new Early Learning Goals focus too narrowly on easier-to-measure skills such as literacy and numeracy rather than broader development indicators.
You can read more about the proposed changes to the Inspection Framework here
This Nursery World article highlights the concerns that have been raised around the new Early Learning Goals.
Inspections and Healthy Eating
Many recently inspected providers are reporting that Ofsted are paying particular attention as to how Healthy Eating is promoted and encouraged. A recent survey commissioned by the Early Years Nutrition Partnership showed that 90% of parents believe that their childcare provider should have a good understanding of children's nutritional needs. Whether or not you are due an inspection, you may wish to take some time to consider whether you are up to date with the latest nutritional advice and if there is anything more you can do to encourage healthy choices.
You will find nutritional guidance and resources here:
Nutrition matters for the early years
Example menus for early years settings in England
MindingKids also offers the following resources to promote Healthy Eating and the management of food allergies and intolerances:
FREE Healthy Eating Activity Ideas Sheet
New Staff and Safeguarding
Ofsted have updated their Inspecting Safeguarding in Early Years Settings guidance to clarify that new staff must never be left unsupervised with children until their DBS criminal records check has come through. If you employ staff or assistance, you must adhere to this guidance and should ensure you have read and have access to a copy of the latest version.
You can find the Inspecting Safeguarding in Early Years Settings guidance here.
Musical Development Matters
A new guidance document has been published to assist early years providers, teachers and parents in supporting children's musical development. Written to compliment Development Matters the Musical Development Matters guidance follows the same format and covers the various aspects of musical learning and development; Hearing and Listening, Vocalising and Singing, Moving and Dancing and Exploring and Playing. Like Development Matters, the new musical guidance is non-statutory yet provides excellent ideas of how musical experiences can be used to encourage learning.
You can download a copy of the Musical Development Matters here.
MindingKids News
What a Year!
Without a shadow of a doubt, 2018 has turned out to be the busiest year ever! We are delighted to see our membership numbers continuing to grow and are always overwhelmed by the positive feedback and support we receive. At the beginning of the year we worked hard to ensure our customers were provided with enough guidance and updated resources in time to comply with the new GDPR legislation. In addition to this we have steadily been reviewing and updating many of our older packs to ensure they are the best they can be as well as responding to our ever-growing list of requests and fantastic suggestions for new resources. AND…behind the scenes we are continuing work with our developers on the build of our new website which we expect to be launched early next year. Very exciting times!
Hot Topics!
Part of our improved website will feature a new Hot Topics section which will provide information and link to resources that can assist with various childcare subjects. Back in September we asked you to contact us with suggestions of subjects you would like us to include. We received a fantastic response and now have a list of very helpful suggestions including Preparing for Inspection, Self-Evaluation and CPD, Safeguarding, Behaviour Management, Promoting Healthy Lifestyles, First Aid for Babies & Young Children, Supporting Transition, Accounts Management, Partnership Working, Activity and In the Moment Planning. Our aim is to launch the website with some of these topics covered then we will continue to add to and update the content to tie in with relevant topics and current issues. If you have any further suggestions that you would like to see added to this list, please do not hesitate to contact us with your ideas!
MindingKids App
In September we also added some new features to the MindingKids App.
A new date selector tool now allows the app to calculate children's ages from the dates of birth entered which are automatically updated and displayed on each child's profile and on any Observation Outcome Reports generated.
Children who are to be absent for a prolonged period of time can now be deactivated then reactivated again when they return to the setting again in the future.
Group Name editing is now a possibility, allowing users to easily edit the name of their care groups for example to match a business name or for larger settings with multiple subscriptions, specific groups of children.
We are also still investigating the possibility of adding an expenses function to the app so as users can have at their fingertips a quick and easy way to record and calculate expenses. We will keep you updated with further developments.
If you have not already tried the app, you can do so for FREE here and learn more about it's features in the App-Guide.
Tried the app before but fancy another go? No problem, contact us and we can grant you with a 2nd trial absolutely FREE!
Since our Summer News Update the following resources have been added, updated or improved…
Remember MindingKids Members have unlimited access to all MindingKids resources immediately as they are added or updated! Click here for further details!
New Resources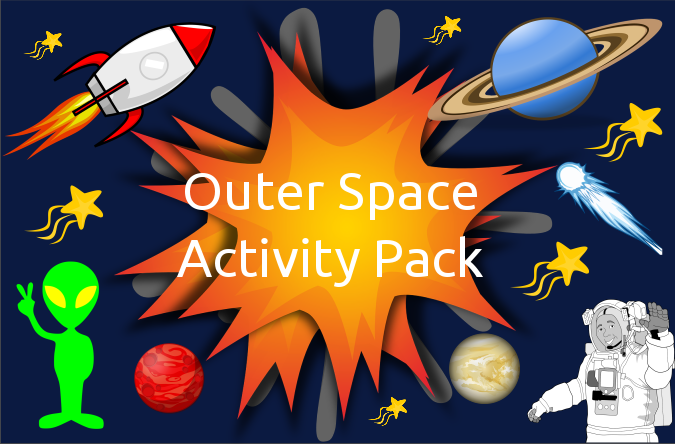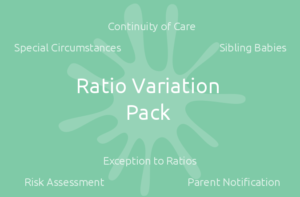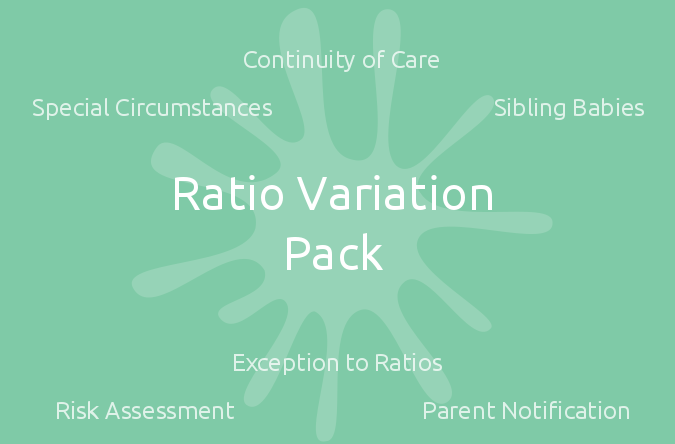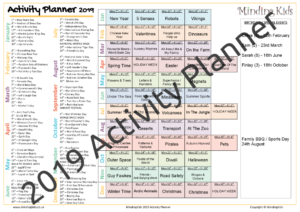 AND the 2019 Multicultural Calendar!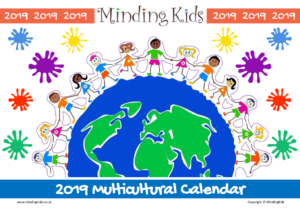 Updates / Amendments
POLISHED Policies & Procedures Pack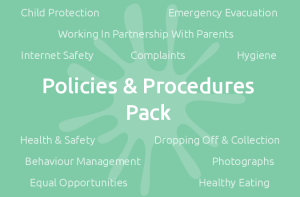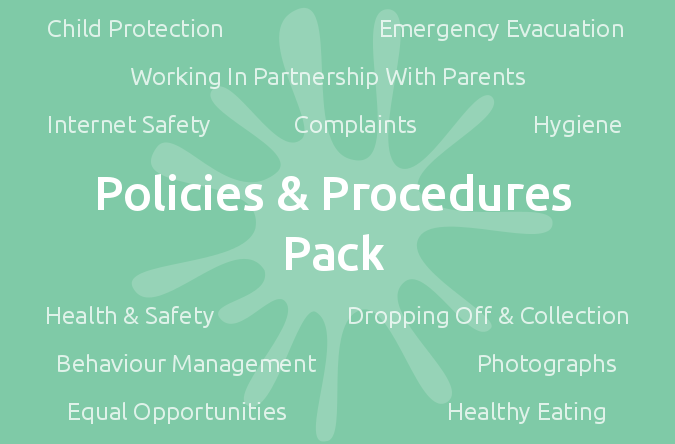 In addition to improving the formatting of the existing templates, we have also added full booklet options that can be easily edited then saved as a PDF E-booklet. Perfect for sharing quickly with parents via email!
We have also added a customisation option and can help you to add your business name and logo to your policies booklet to further personalise your business documentation.
UPDATED – Legislation & Guidance Lists
English / Ofsted – Legislation & Guidance List – Checked & Updated adding Keeping Children Safe In Education and Musical Development Matters.
Scottish / Care Inspectorate – Legislation & Guidance List – Checked & Updated adding Education Scotland Benchmarks: Early Level, How good is our early learning and childcare? and Animal Magic.
AND Coming Soon…
ENHANCED Learning & Development Resources
Stick Man Activity Pack
Thank you to all for your continued support! Keep a look out for more MindingKids News soon!
Many thanks! Cheryl & The MindingKids Team! xxx